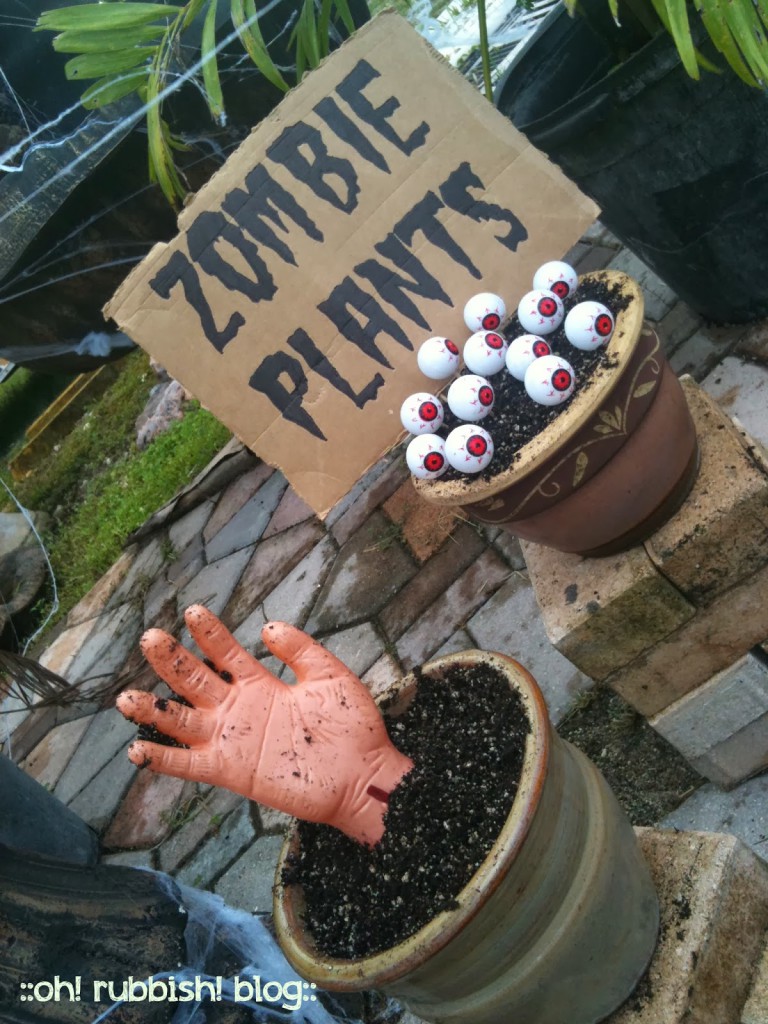 Whether you are looking for an outdoor Halloween decoration idea or just zombie party decorations ideas, here are two ideas to get your started!
---
:: Here's what you'll need ::
Plastic hand
Plastic eyeballs
Skewers
Planting pots
Dirt
Printable Sign (provided)
Upcycled cardboard (slightly larger than the size of a 8.5″ x 11″ paper)
Ball point pen
Black permanent marker
Wood burner tool
Hot glue gun
::TO MAKE THE ZOMBIE HAND PLANT::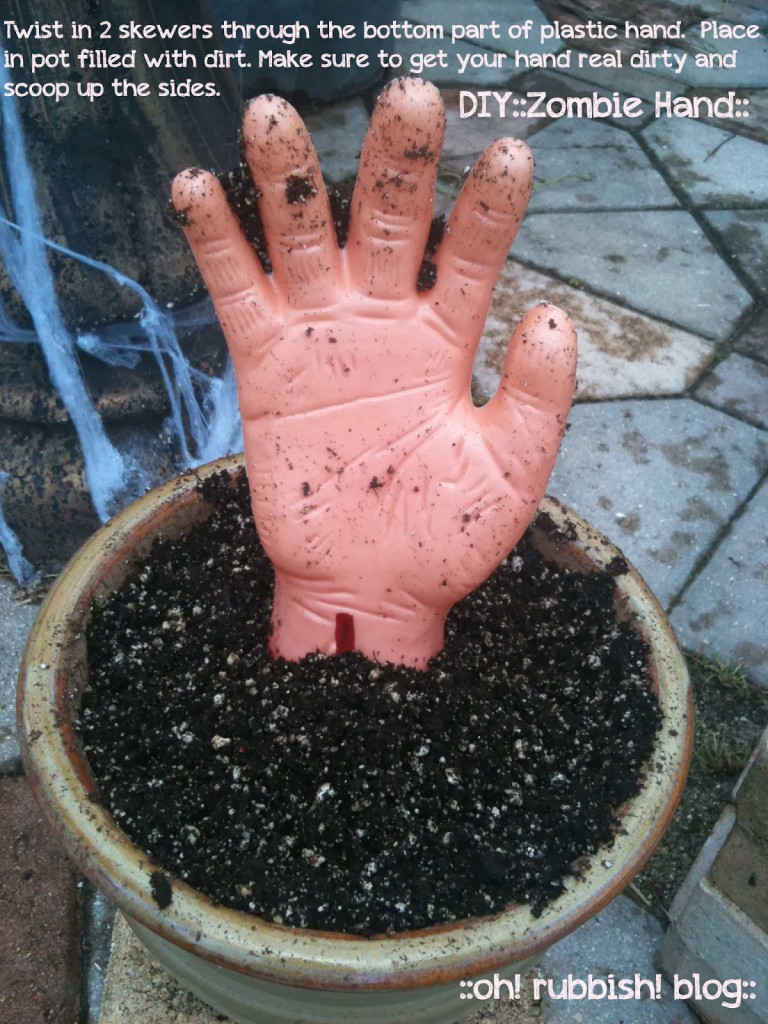 Twist in 2 skewers through the bottom part of the plastic hand. Place in pot filled with dirt. Make sure to get your plastic hand real dirty and scoop up the sides. 
:: TO MAKE THE ZOMBIE EYEBALLS PLANT ::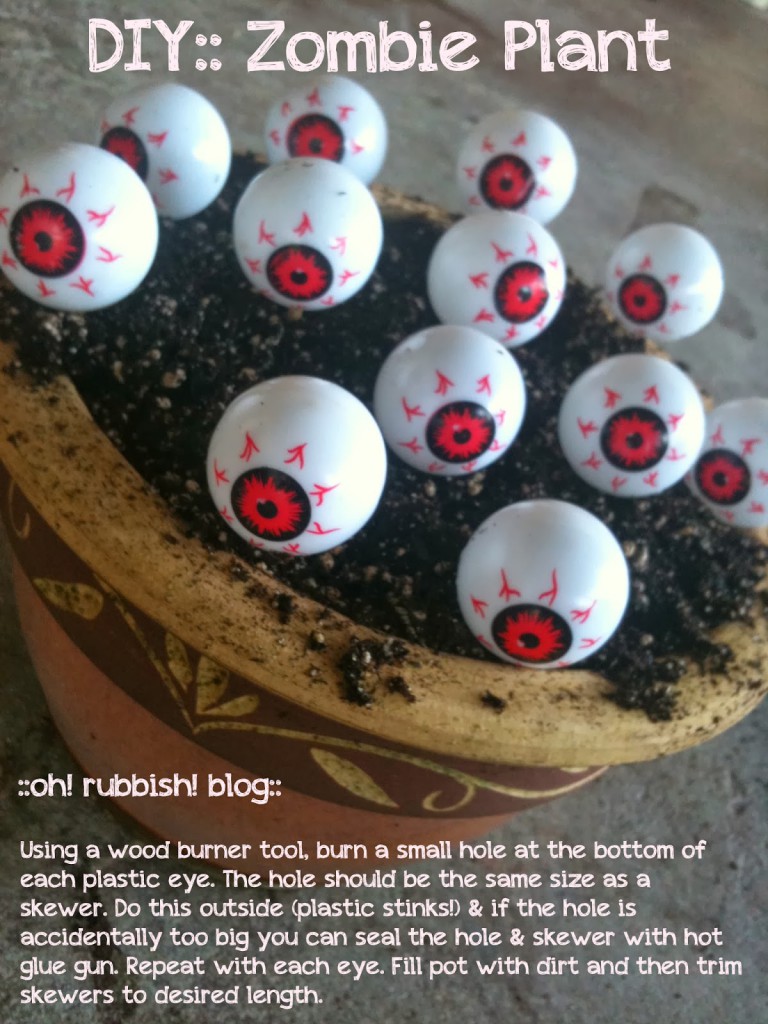 Using a wood burner tool, burn a small hole at the bottom of each plastic eye. The hole should be the same size as a skewer. Do this outside (burning plastic stinks!) and if the hole is accidentally too big you can seal the hole and skewer with hot glue gun. Repeat with each eye. Fill pot with dirt and then trim skewers to desired lengths.
:: Cheap Halloween Decorations Ideas :: Zombie Halloween Decor ::
:: TO MAKE THE ZOMBIE PLANTS SIGN ::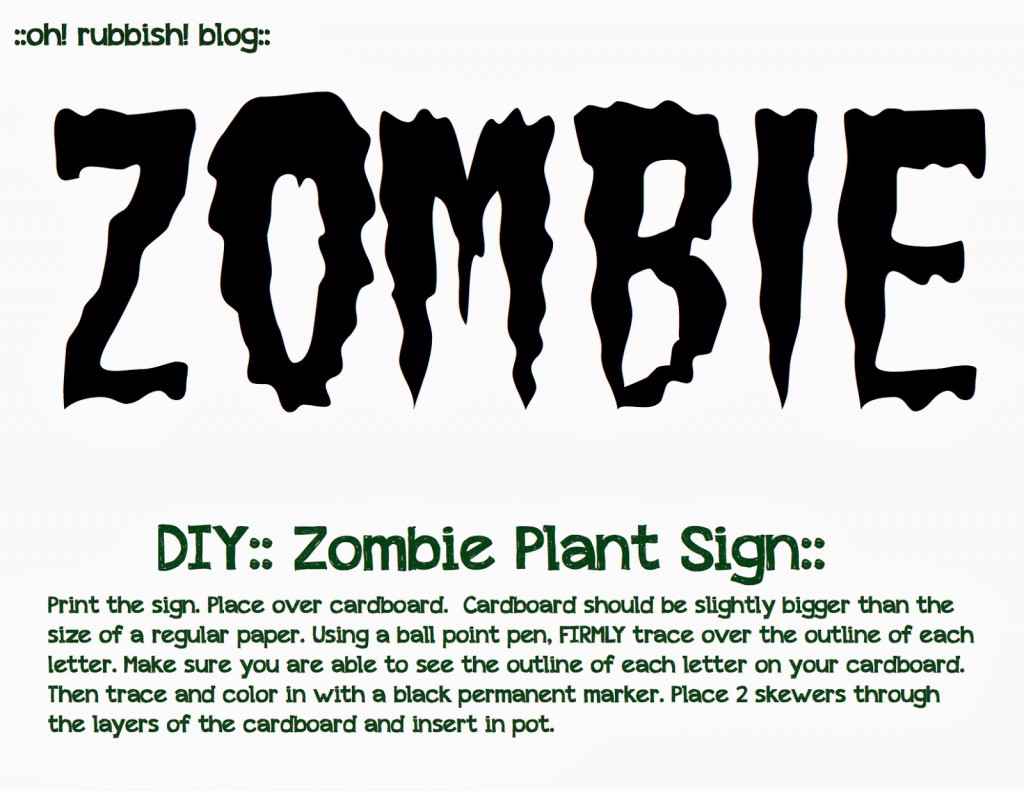 Print the sign. Place over upcycled cardboard. Cardboard should be slightly bigger than the size of a regular paper. Using a ball point pen, FIRMLY trace over the outline of each letter. Make sure you are able to see the outline of each letter on your cardboard. Then trace and color in with a black permanent marker. Place 2 skewers through the layers of the cardboard and insert in pot.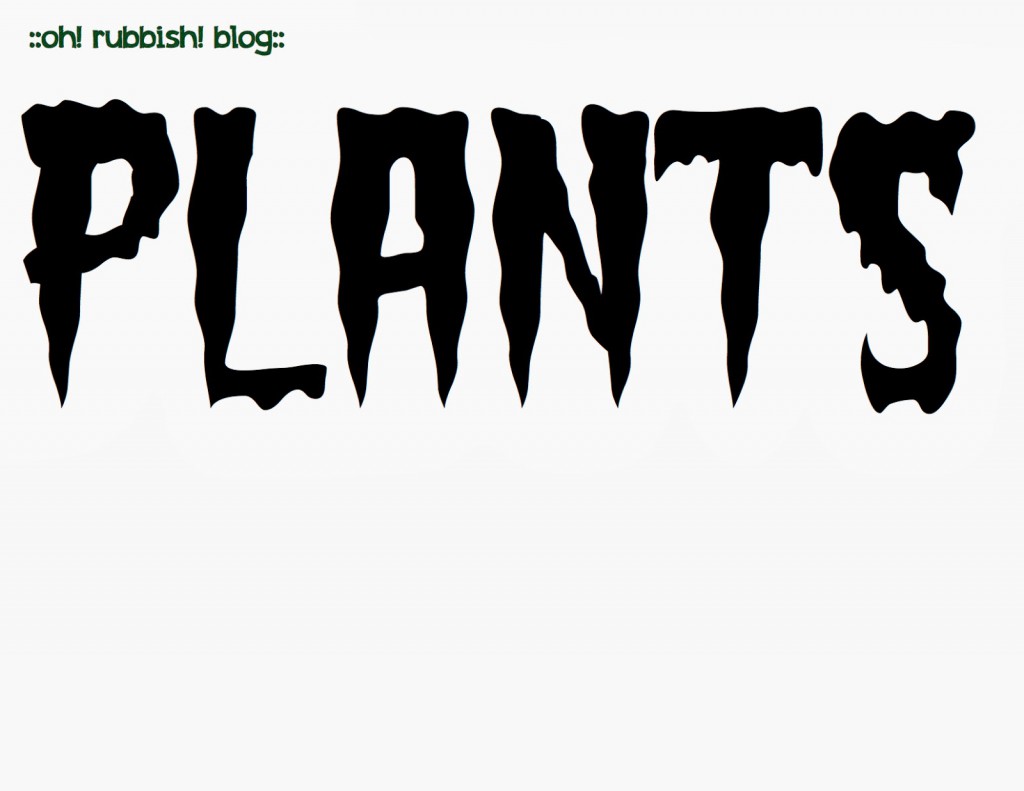 :: Zombies Plants :: Best Halloween Decorations Ideas :: Zombie Halloween Decorations