Here's an idea that's great as simple Christmas party favors or as Christmas classroom treats for your kids! What makes this project so versatile, is that these reindeer can actually sit! Making them great as Christmas table favors as well!

 Edible Christmas Party Favors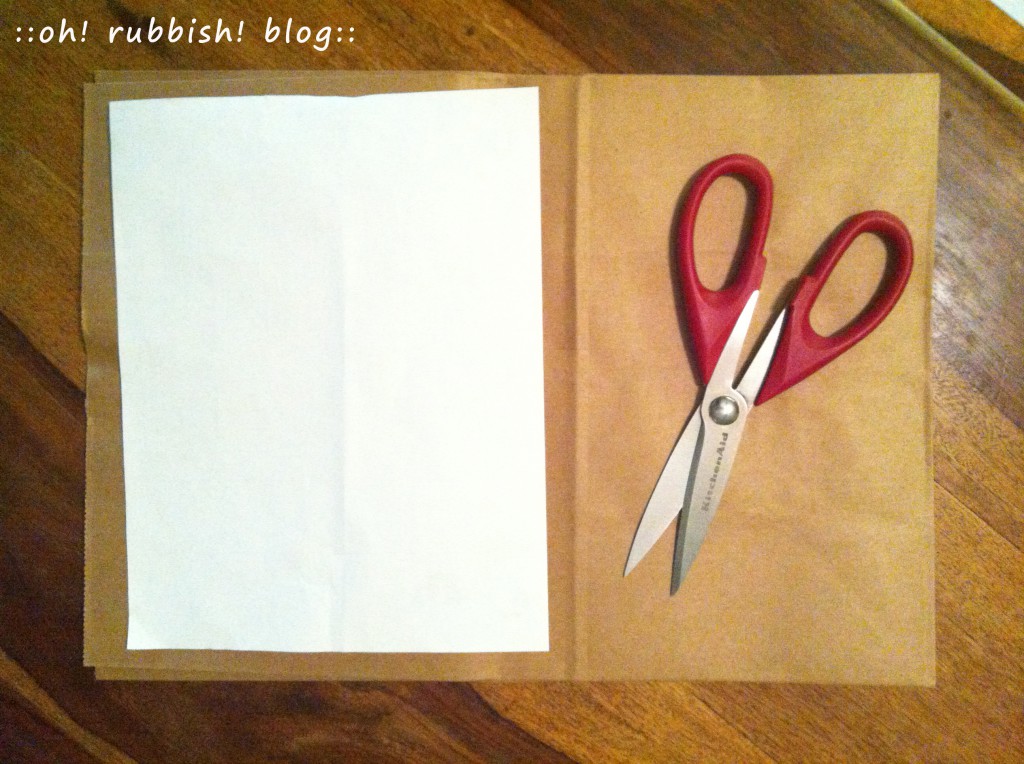 Using upcycled grocery brown paper bags or kraft paper and a regular sized paper, cut into 8.5″ x 11″ sized sheets.  This will allow you to manually feed your printer with the paper to print the templates provided. Don't forget to change your printer settings to heavyweight paper. (Or you can use 8.5″ x 11″ sized Kraft paper sheets and skip this step.)
Cheap Christmas Party Favors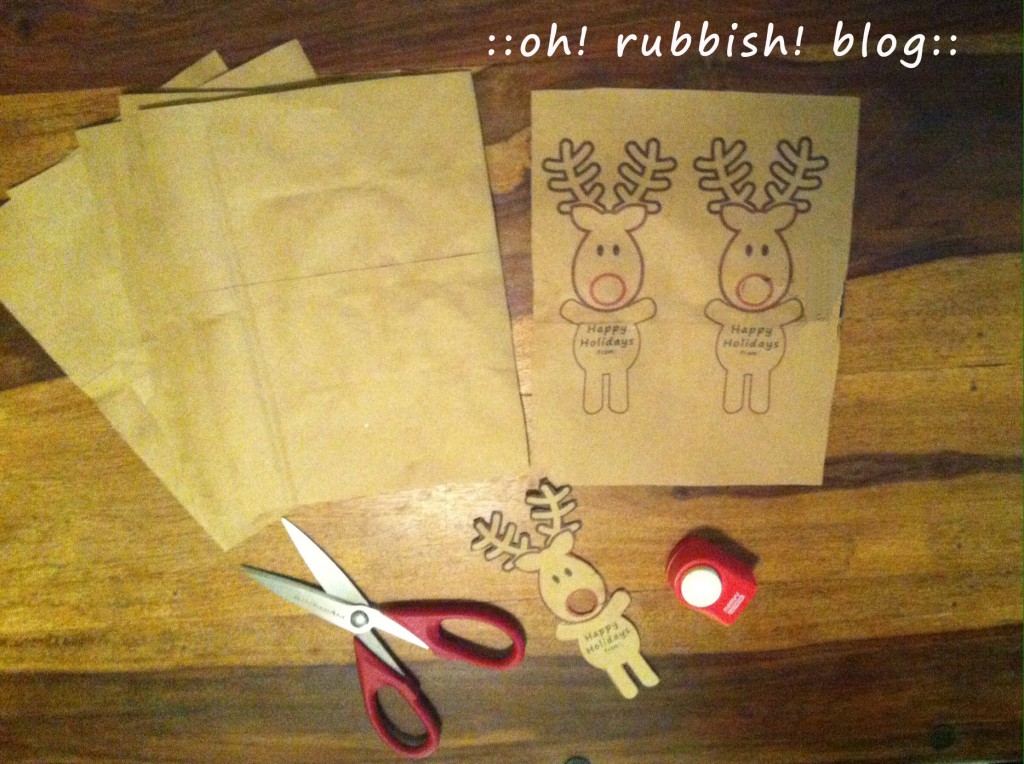 Once you have your sheets, feed them into your printer (one by one to avoid paper jams) to print the reindeer templates provided. Keep in mind this template was designed using DumDums lollipops. You can fit two reindeer onto an 8.5″ x 11″ sheet (using Microsoft Word). Make sure you adjust the margins all the way when you are inserting both images to make sure they both fit on one page. Or just click here. Once printed, cut out your reindeer and circle punch their noses (if available) or simply use a circle cutter. It's approximately 7/8″.
Christmas Party Favors Make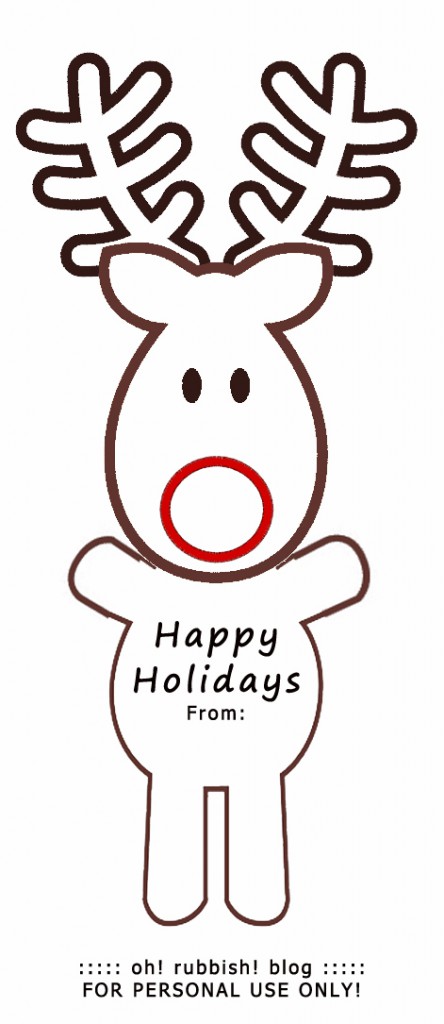 Christmas Kid Treats.
Here's a blank version.
Christmas Party Favors Kids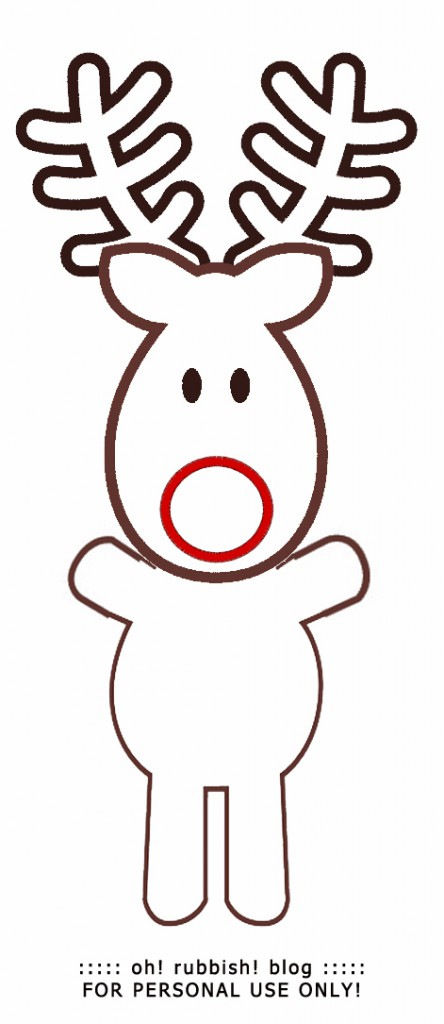 Christmas Table Favors Make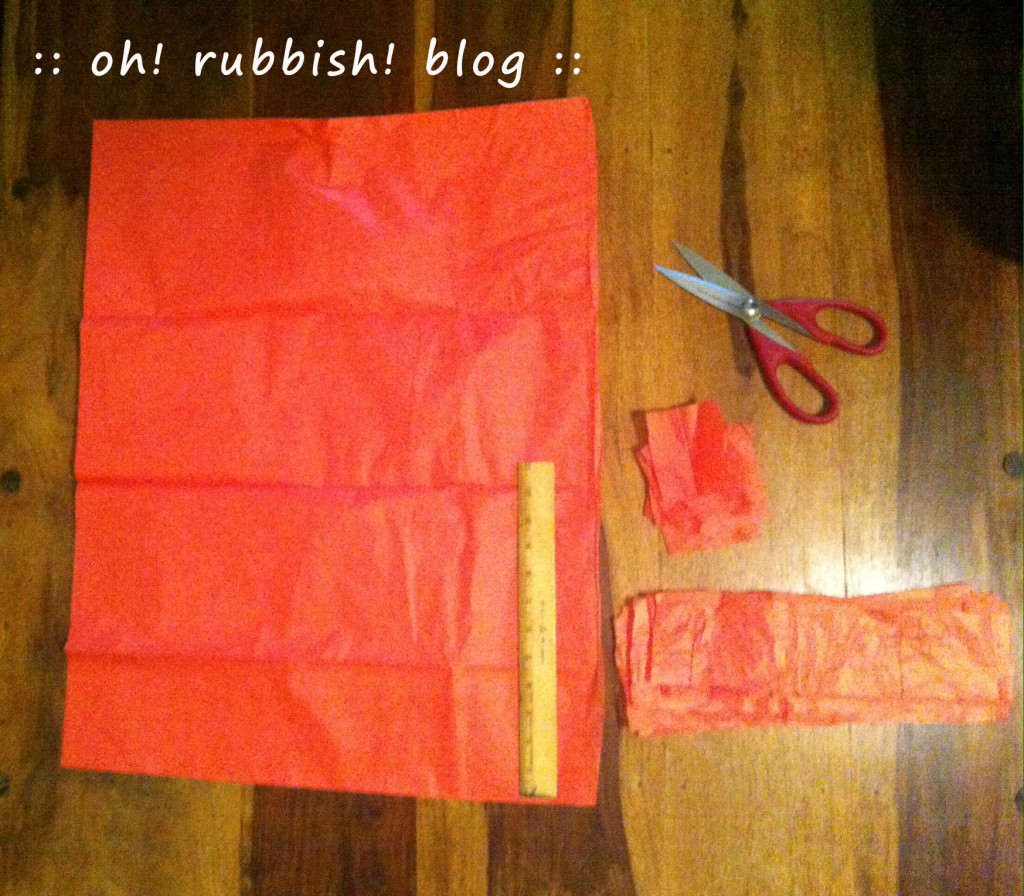 Here you could use red tissue paper for Rudolph's nose or feel free to use brown tissue paper for regular reindeer noses. Fold various layers of tissue paper and using a ruler, measure 3.5″. First cut strips of 3.5″ width (see picture), then continue by cutting further into 3.5″ squares.
Christmas Candies Treats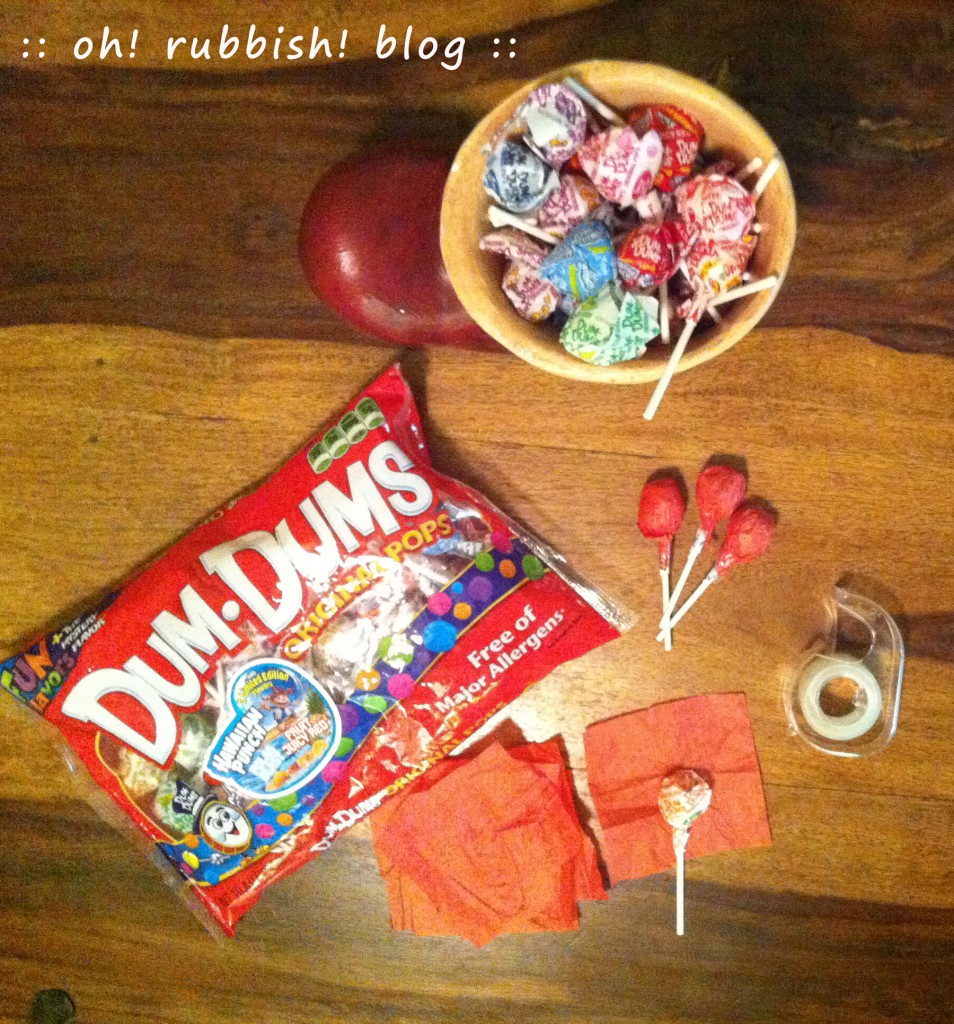 Then tightly wrap each Dum Dums lollipop (one per reindeer) with the 3.5″ squares of red tissue paper and tape in place (if needed).
Christmas Table Favors Ideas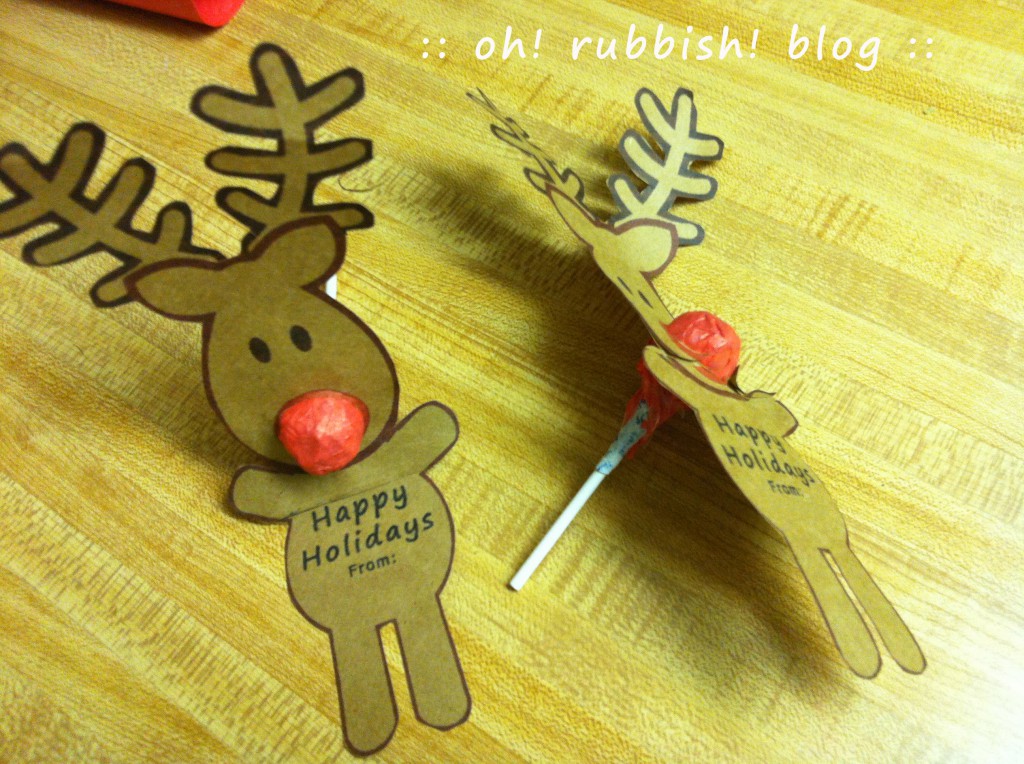 Then insert your completed lollipop through the back of your already cut reindeer templates. They should fit in snuggly that no additional taping is needed. ::::: JUST IN CASE::::: IF the nose paper template space is too small for the lollipop to fit, cut a little more from the nose template to make it fit. IF the nose paper template is too big, wrap the lollipop in another layer of colored tissue paper to make it fit.
A special thanks to Brisbane Kids for the inspiration!
Homemade Christmas Party Favors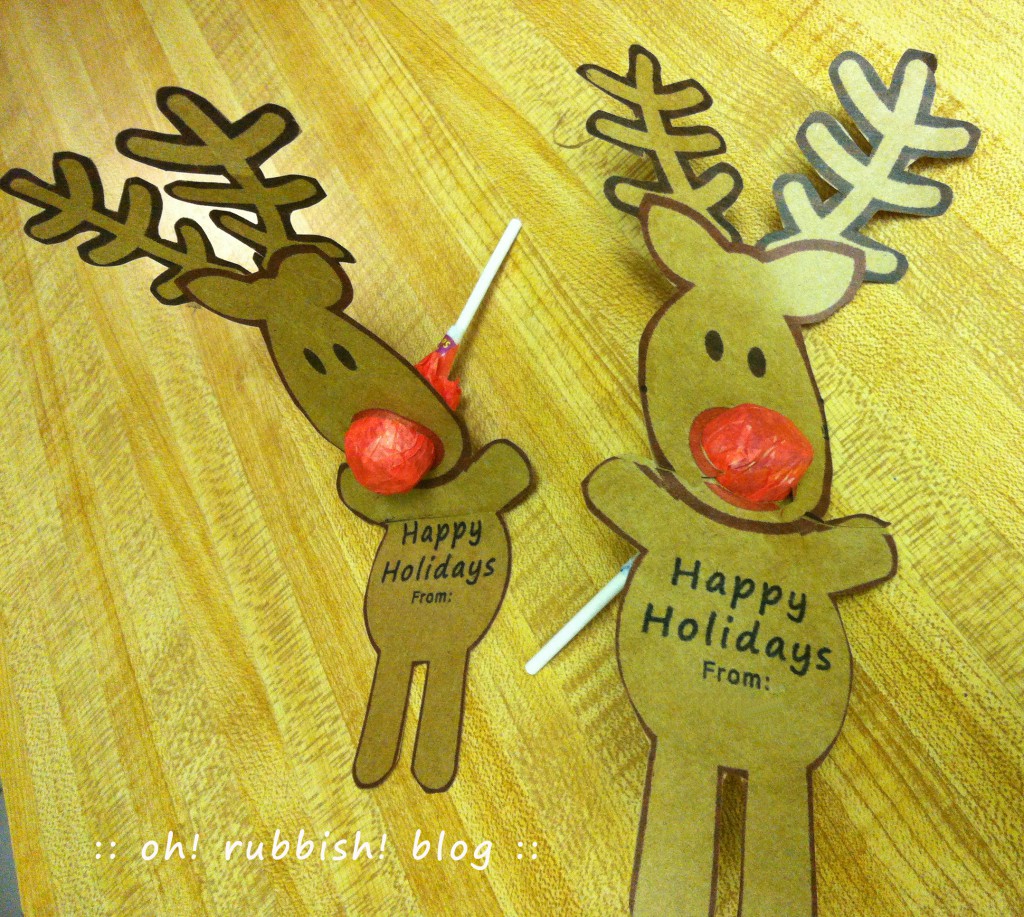 These reindeer lollipops also make great puppets!
My boys were playing with them twisting them around from side to side (making them look like they were walking, dancing and flipping!) If anyone comes up with any other great ideas of what you did with this, I would love to hear about it!
Christmas Classroom Gifts