Building a snowman is fun, but when you get to eat him after, it's definitely better!
Here's a great idea for easy edible Christmas treats that are cheap Christmas favors as well!
 :: Here's what you'll need ::
White Cotton Candy (1 bag = 4 Snowman kits)
1 bag of chocolate chips
1 bag of mini chocolate chips
1 bag of candy corn
1 bag of Pull 'n Peel Twizzlers
Clear treat bags
Free printable tags provided
Stapler

Make sure that you assemble your kits the day of or the day before the event (as cotton candy will slowly shrink and eventually dry up. If wrapped/sealed, it will usually stay fluffy for about 4 days in cooler environments and about 10 hours in the warmer months in humid environments). Place 3 balls of white cotton candy (snowman's body), 2 chocolate chips (snowman's eyes), a bunch of mini chocolate chips (snowman's mouth and button details), 1 candy corn (snowman's nose), and 1 three strand of pull 'n peel Twizzler (snowman's scarf) into snack bags. Seal. Print and staple printable tag provided below.
Snowman Treats Kids :: Christmas Favor Ideas
---
Rather make this into a Christmas party activity instead?
Set up a station with all the items at your next Christmas party (or child's classroom) and allow each child to build their own!
Edible Treats Kids :: Snowman Treat Ideas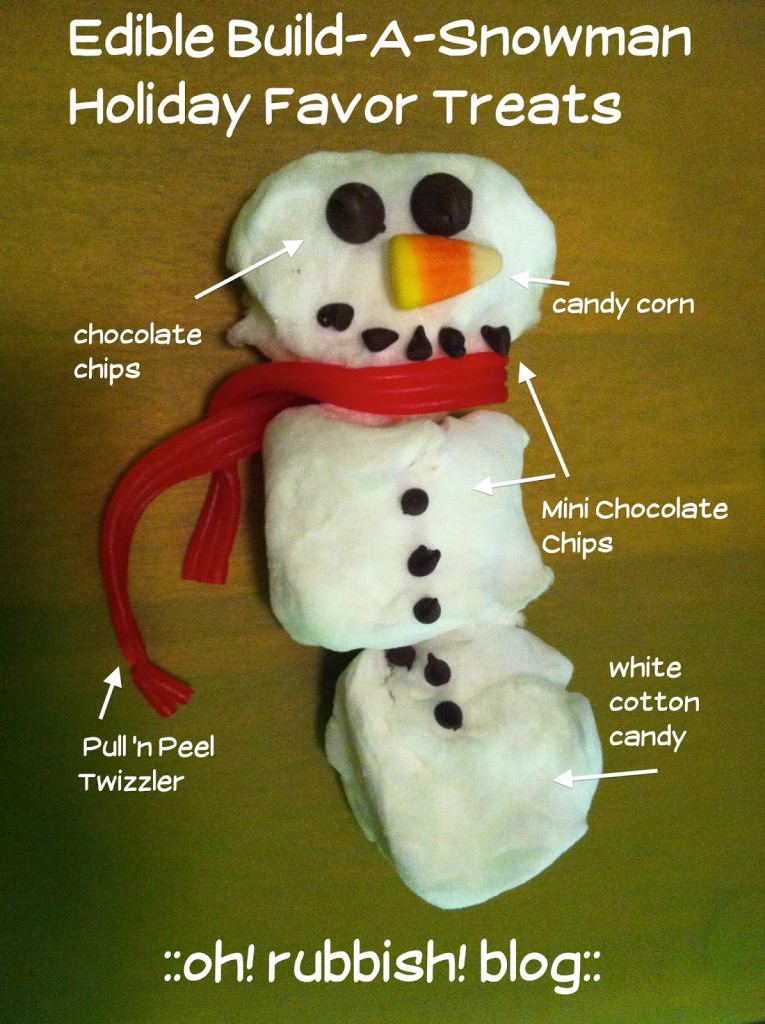 Best Homemade Kids Christmas Party Favors
:: Download the free printable tags below ::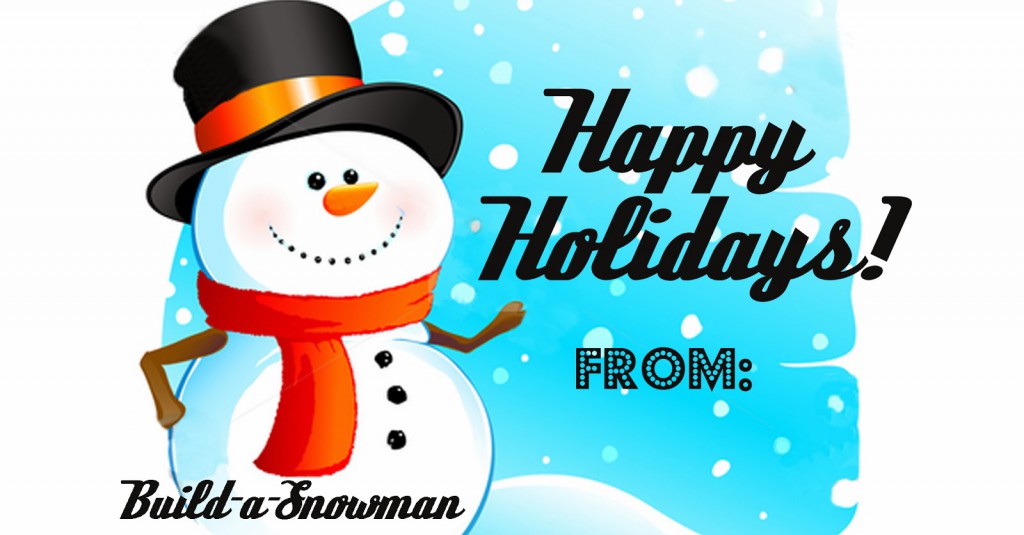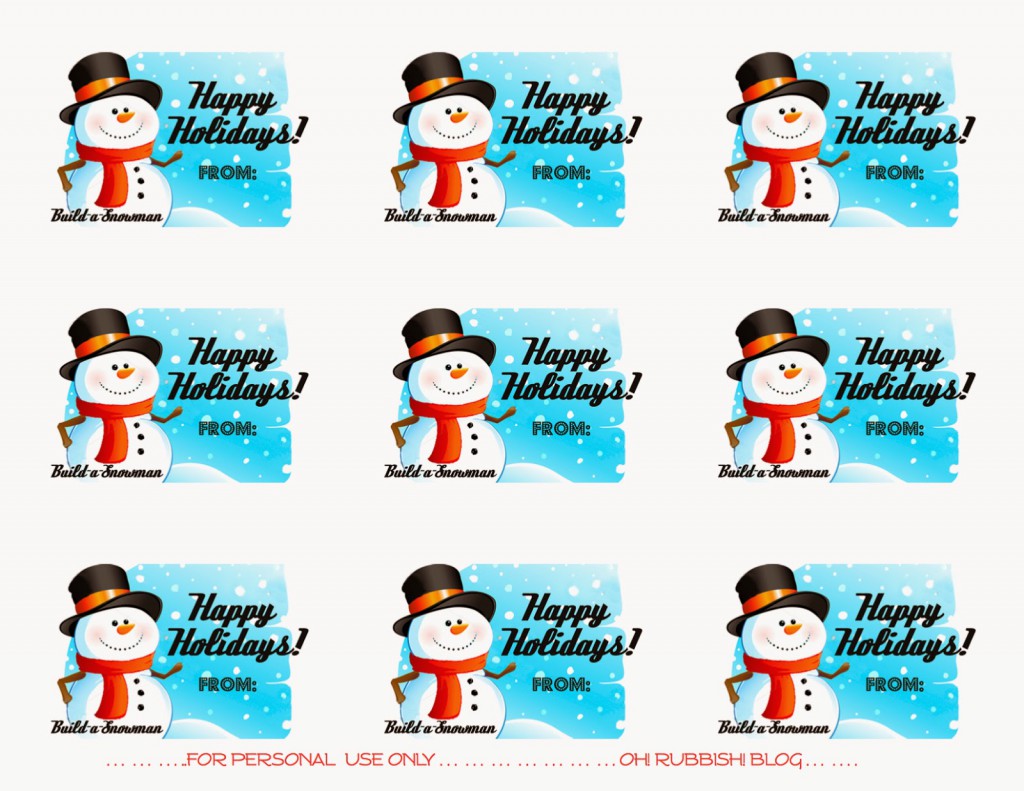 Christmas Sweets Treats :: Christmas Candy Favors