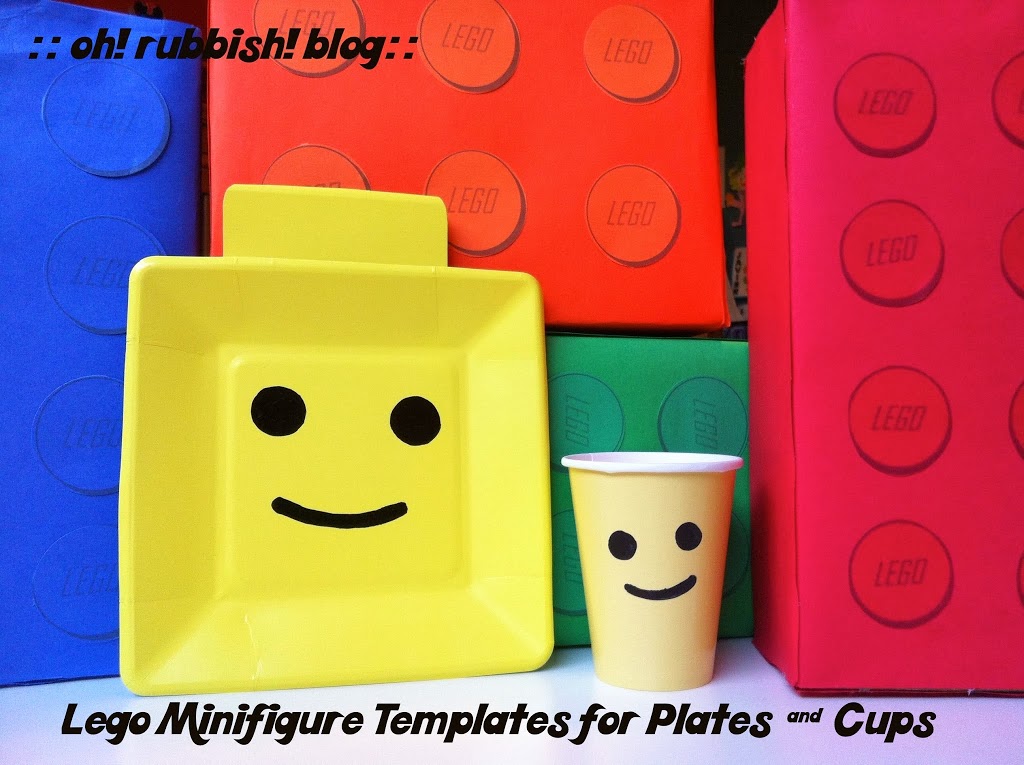 :: Lego Minifigure Face Stencils :: Free Printable Templates for Plates and Cups :: Lego Birthday Party Supplies ::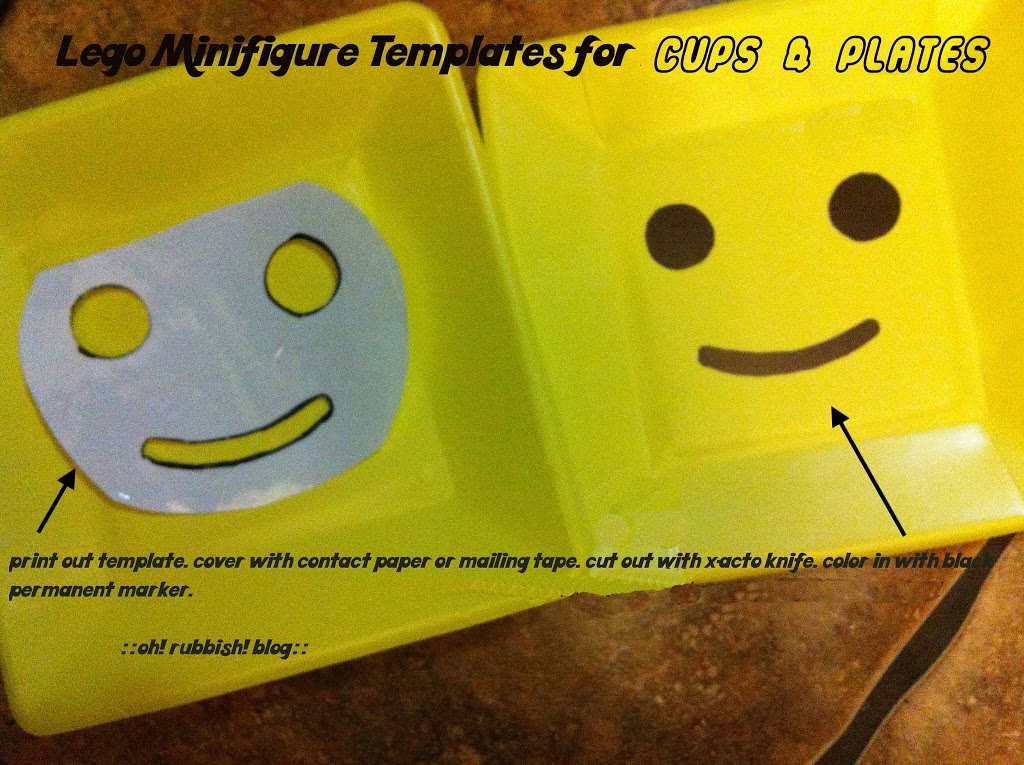 Step 1: Print out the templates below. Step 2: Cover with contact paper or mailing tape.  Step 3: Cut out the black areas with an x-acto knife. Step 4: Place stencil over your plate and/or cups and color in with a black permanent marker. Lego Birthday Party Decorations.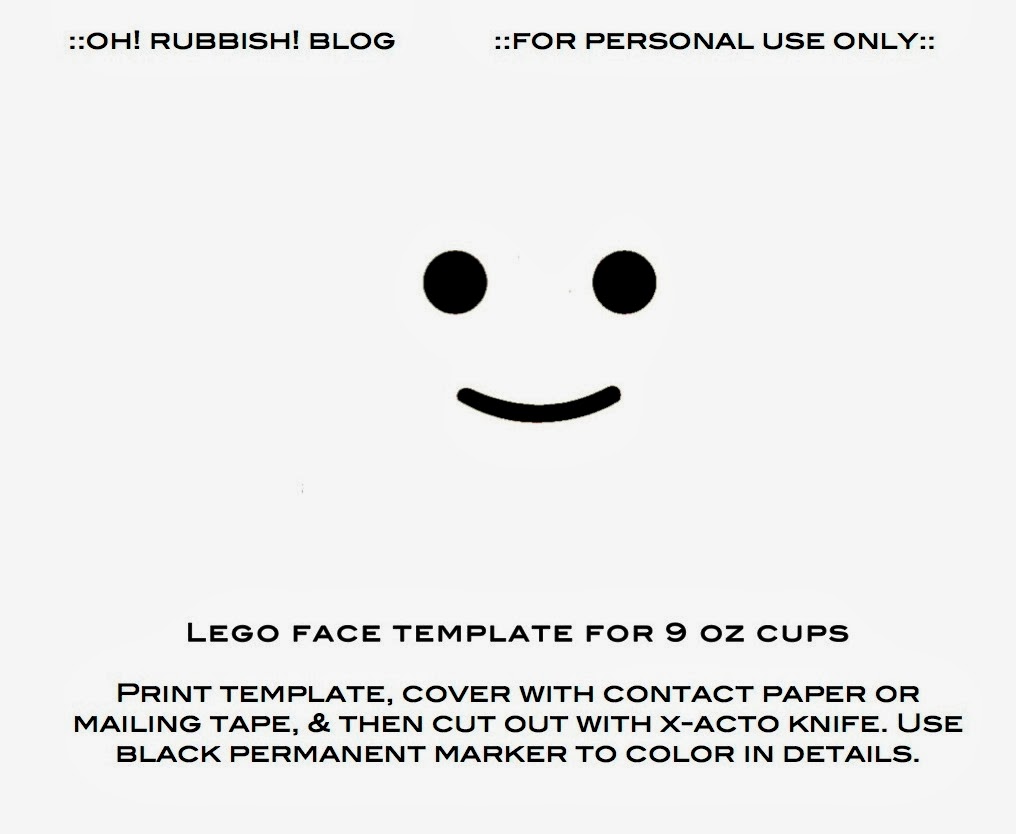 This is the Lego Face Template for 9 oz cups. Print template, cover with contact paper or mailing tape and then cut out with x-acto knife. Use black permanent marker to color in the details. Lego Birthday Party Theme.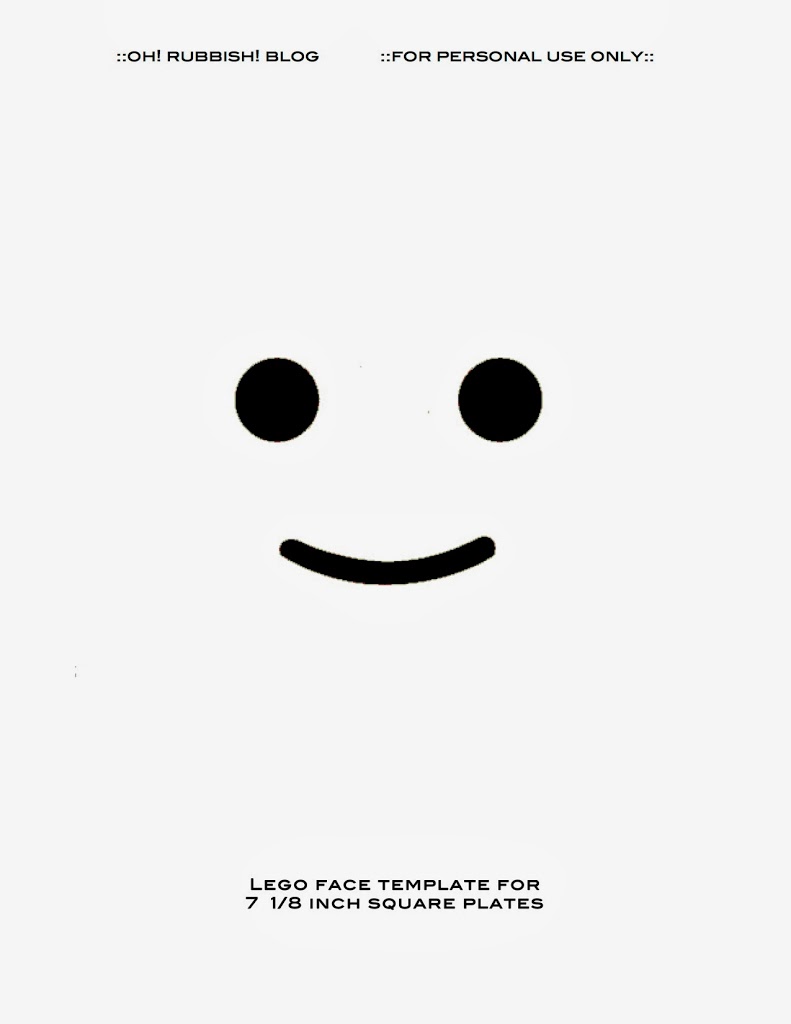 This is the Lego Face Template for 7 1/8 inch square plates. Lego Birthday Supplies. Lego Birthday Theme.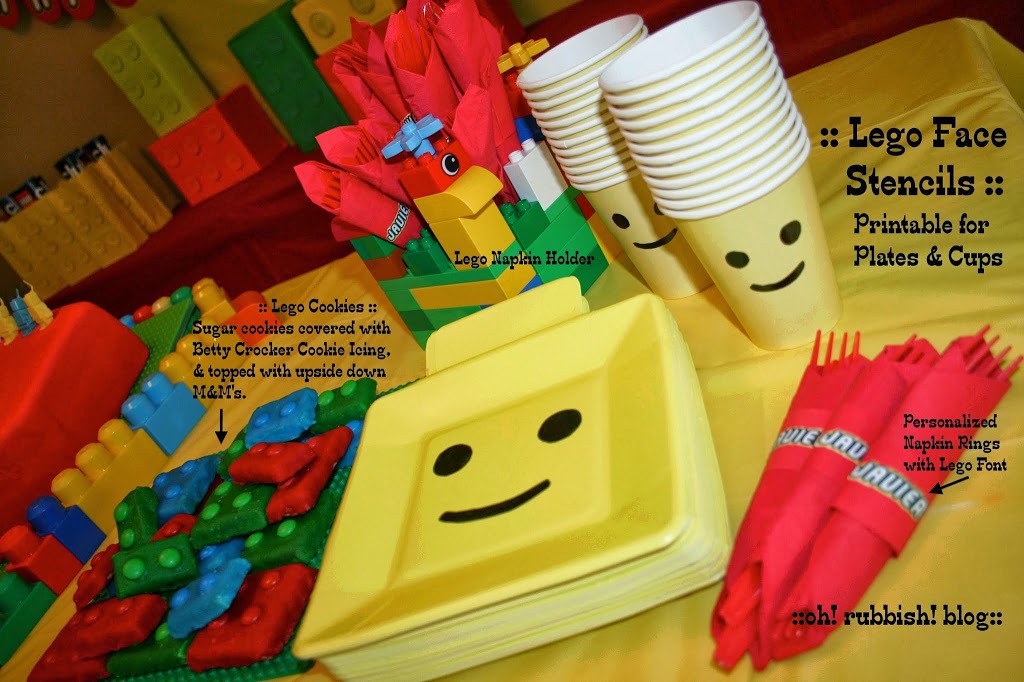 :: MORE INSPIRING LEGO BIRTHDAY IDEAS ::
::Lego Cookies::
Square and rectangular sugar cookies covered with Betty Crocker cookie icing and topped with upside down M&M's .
:: Personalized Napkin Rings::
Add a personalized touch to your napkin rings by downloading the lego font for free. Then personalize with your child's name. Print and paste onto your choice of colored paper.

Legos Birthday Party.