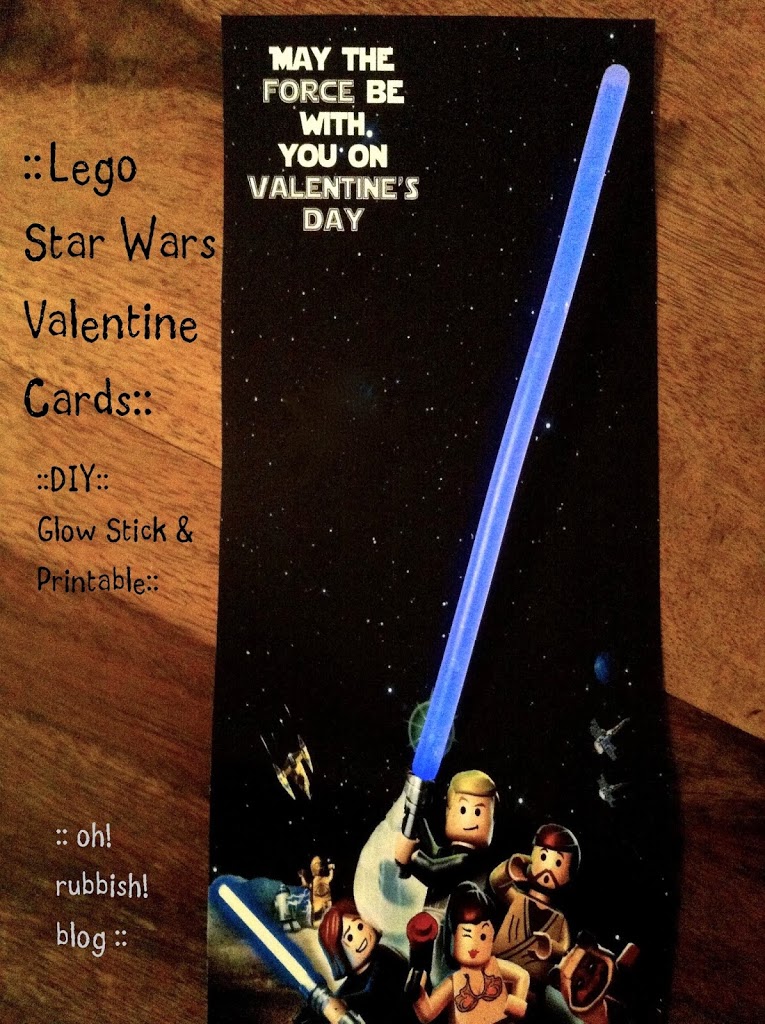 Looking for FUN PRINTABLE VALENTINE DAY CARDS? or perhaps STAR WARS VALENTINE IDEAS?
I've created two different versions to pick from (
version #1
and
version #2
)! They truly are great for everyone, as they include all the Lego Star Wars characters. Here's what you need to do:
Step 1:
Choose your preferred version and PRINT the templates below (card stock or heavyweight paper recommended). If you are computer savvy, add your child's name on the template. If not, your child can write their names on the back of the cards or using
silver Sharpie markers
 (or similar), have them sign their names on the front of the cards.
Step 2:
Cut out each Lego Star Wars Valentine Day Card (paper trimmer recommended). Each sheet will give you 3 Valentine Cards.
Step 3:
Using an x-acto knife, cut a small slit on the lightsaber section, where the glow stick will be coming through (see picture). Note: Be careful as you slide in the glow sticks to avoid 'cracking' them and making them light up.  On the backside of the card, you can tape your lightsaber in place or just add a dot of hot glue gun. On the top front side of the card where the light saber ends, you can add another dot of hot glue gun as well. This will ensure that the lightsabers stay in place and avoid them 'cracking' and lighting up. That's it!
May the Force Be with You on Valentine's Day!
Star Wars Valentines Ideas :: Print Valentines Day Cards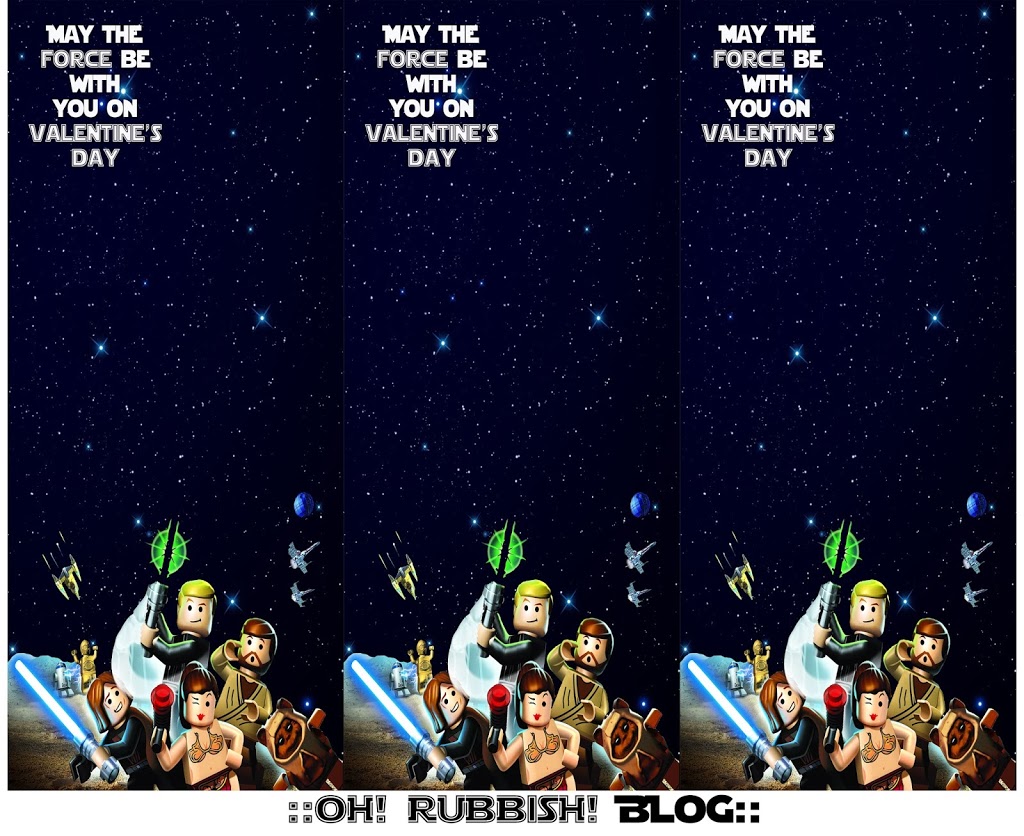 Star Wars Valentines Day Gifts :: Printable Valentines Day Cards Free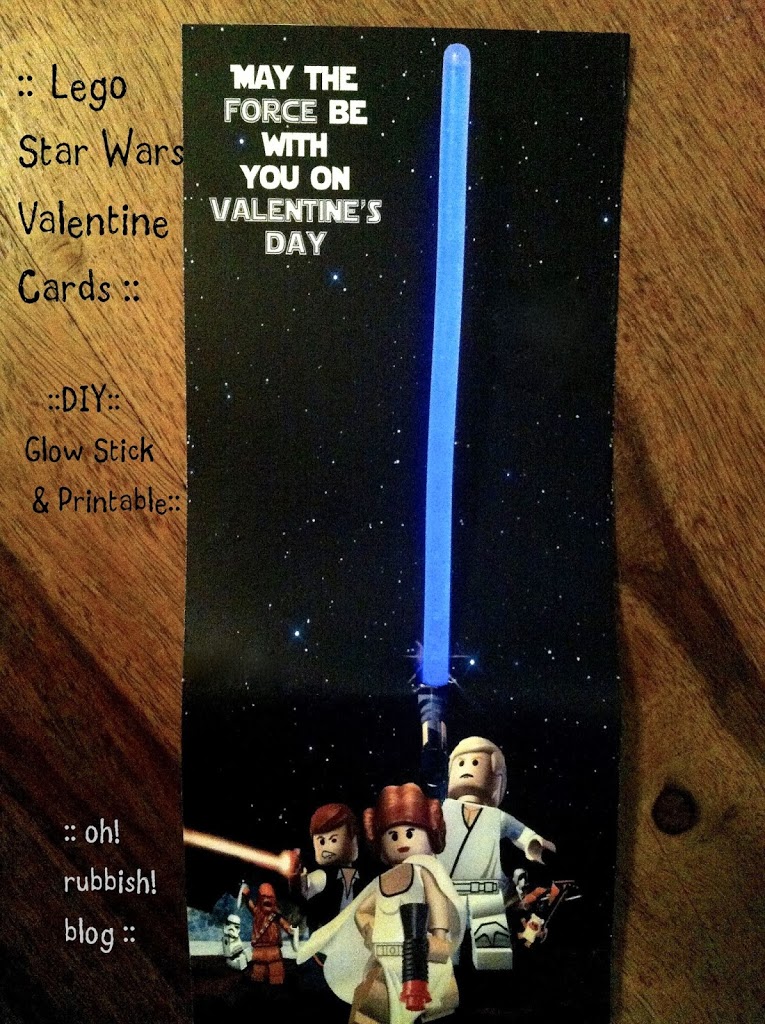 Lego Star Wars Valentine :: Printable Valentines Day Cards Kids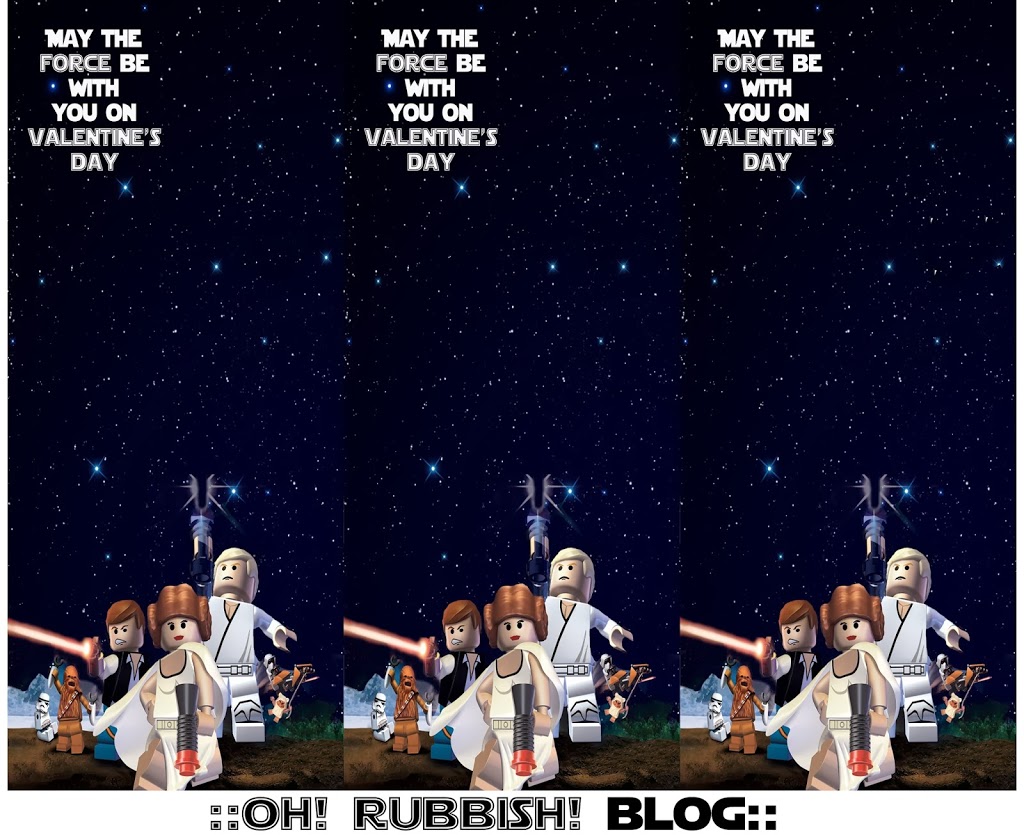 Free Star Wars Valentine Printables :: Printable Valentine Cards Kids