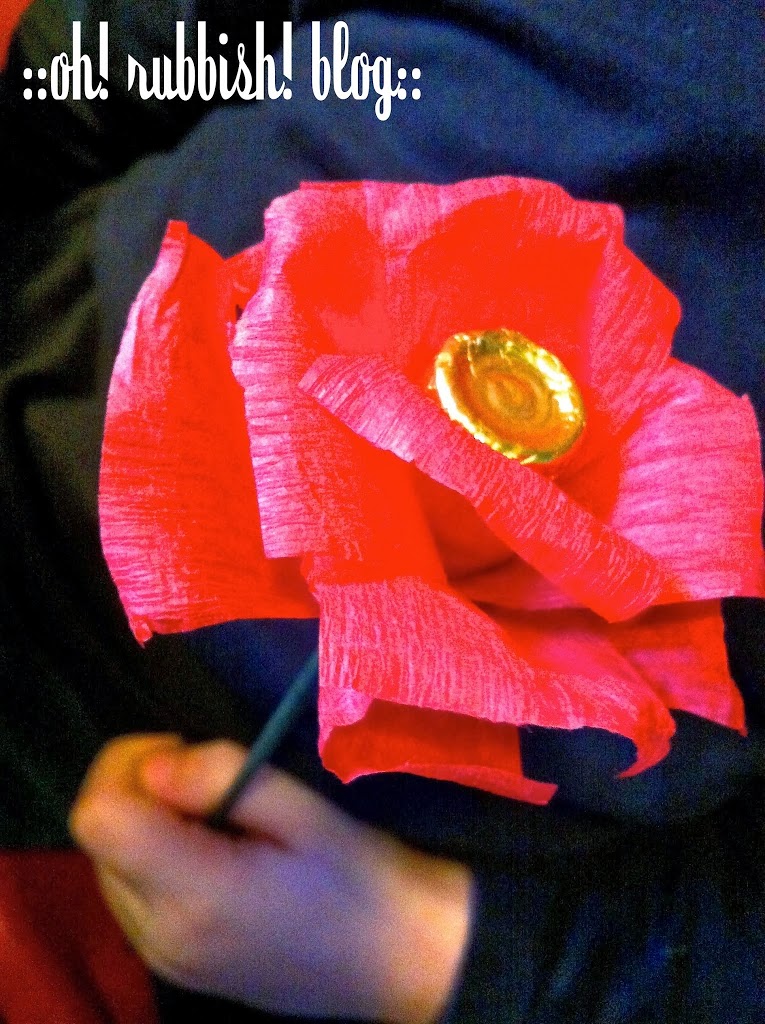 Looking for unique homemade Valentine Day gift ideas? Or perhaps Mother's Day homemade gifts? Here's a sweet flowers chocolate idea! Follow the steps below to make a single stem flower or combine together to create a chocolate flower bouquet!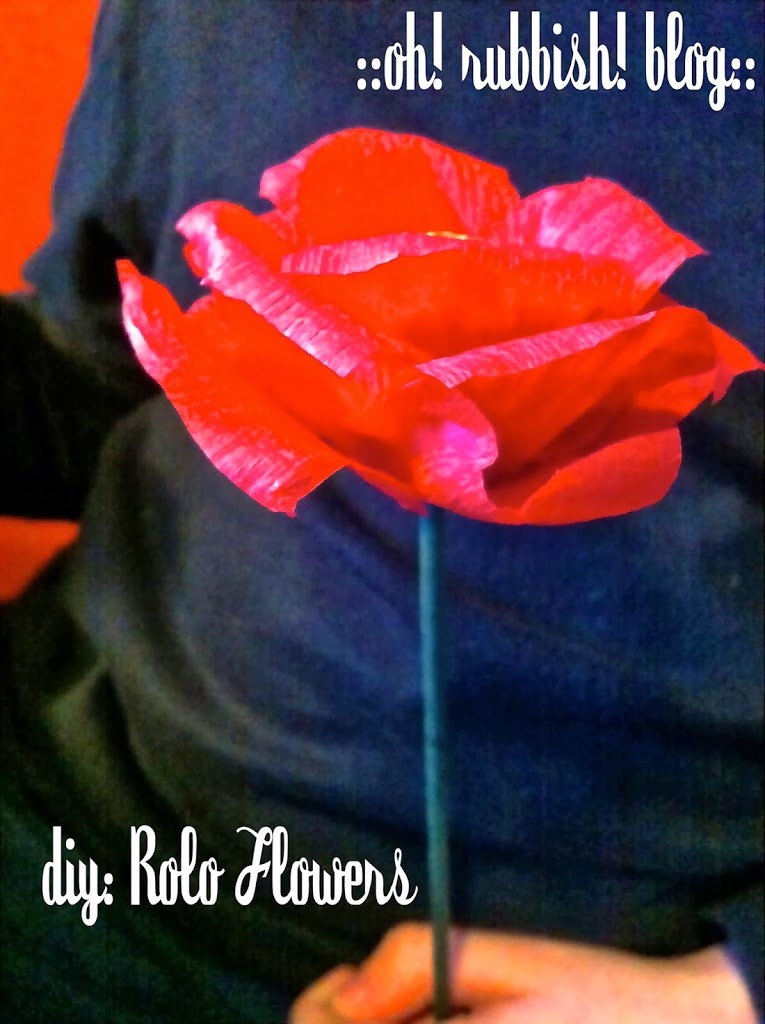 :: Here's what you'll need ::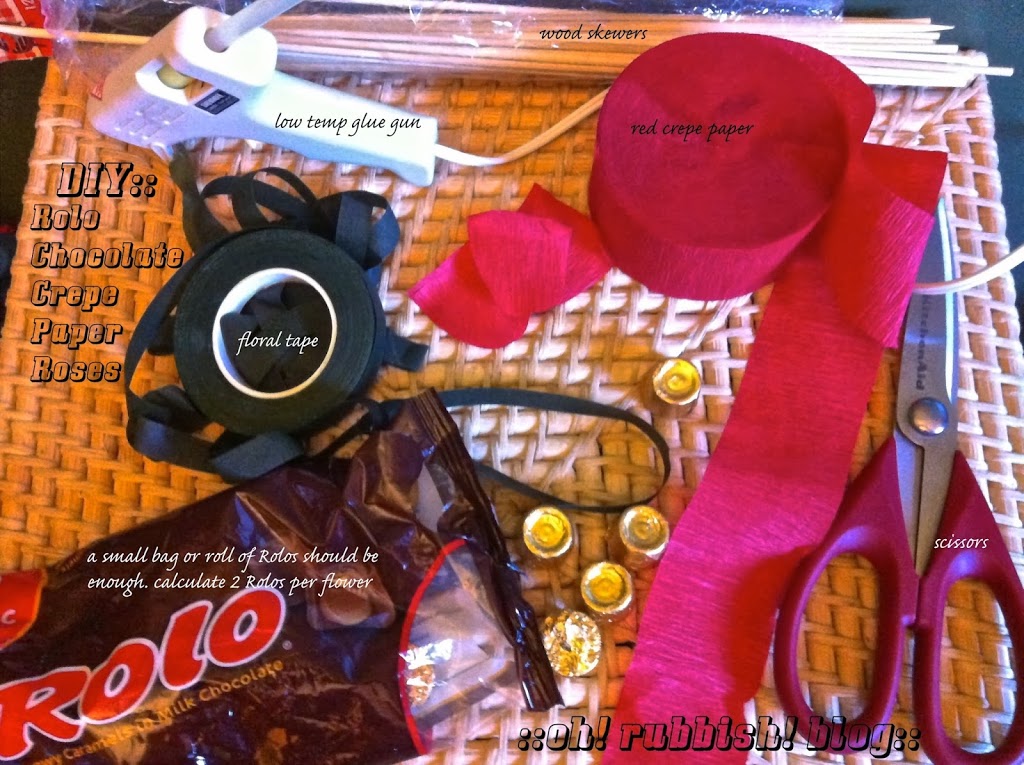 Step 1
Fold
red crepe streamer paper
into an accordion style (so that you can cut several layers at a time). Use the width of the crepe paper as a guide to how tall the petals should be. Then, cut about 15 petals (amount depends on how full and opened you want the roses).
Step 2
Place 2 Rolo chocolates (bottom parts facing each other) and using the pointy side of the bamboo wood skewer, poke the skewer through the center of both Rolos.
Step 3
Wrap the bamboo wood skewer from top to bottom tightly with the floral tape.
Step 4
To give the petals a more natural look, use the skewers (or a pencil) to wrap the top edges of the petals around to make them curvy.
 Unique Gift Ideas Valentine Day :: Chocolate Flower Gift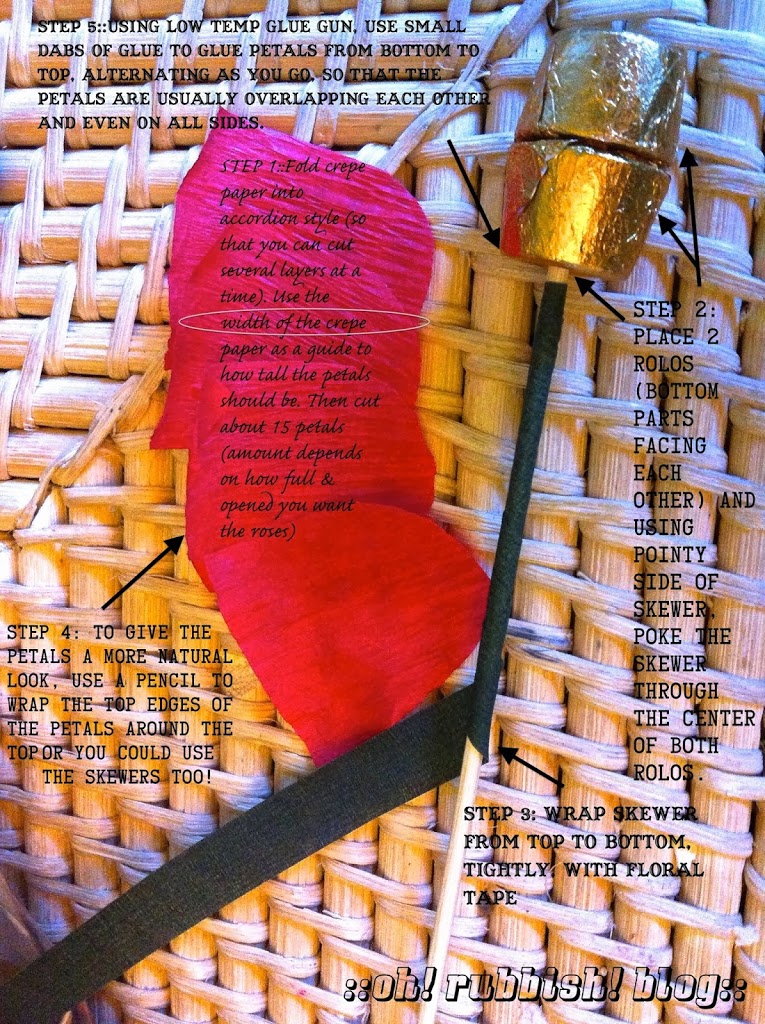 Step 5
Using a low temp glue gun, use small dabs of glue to glue petals (work from the bottom to the top, alternating as you go–so that the petals are usually overlapping each other and even on all sides).
Step 6
Tie a ribbon with the floral tape and attach a tag. To make your own free personalized conversation hearts like the one pictured, go 
here
.
::  Mother Day Homemade Gift Ideas:: Valentine Day Chocolates Flowers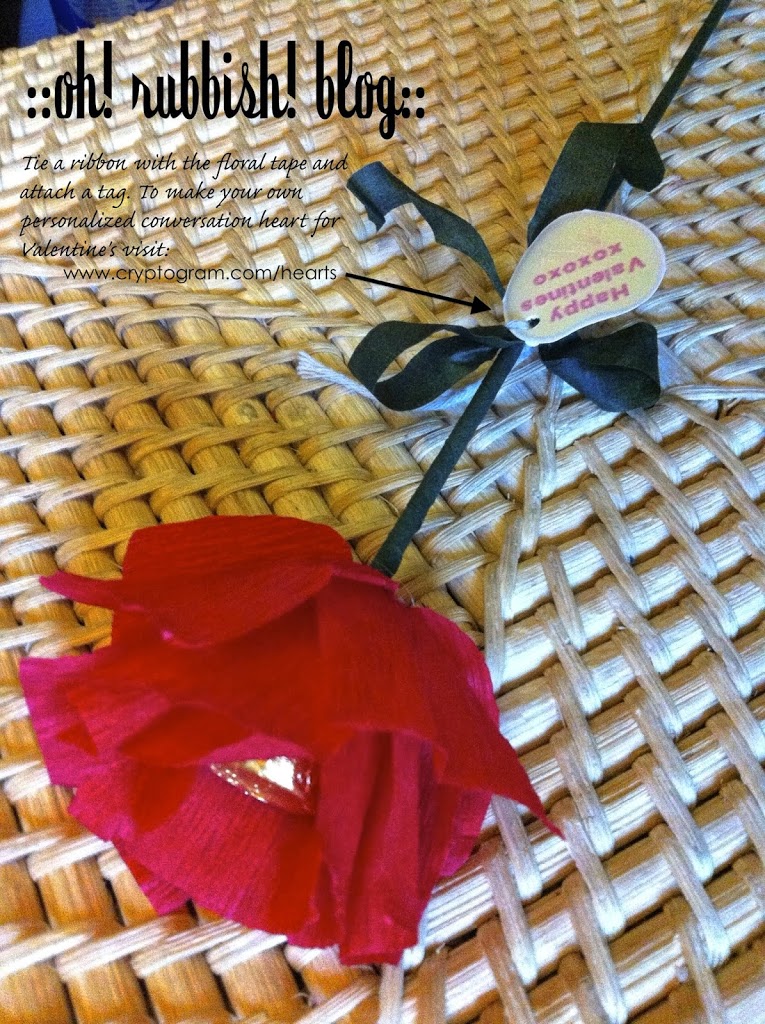 :: Edible Chocolate Flowers :: Great Mother Day Homemade Gifts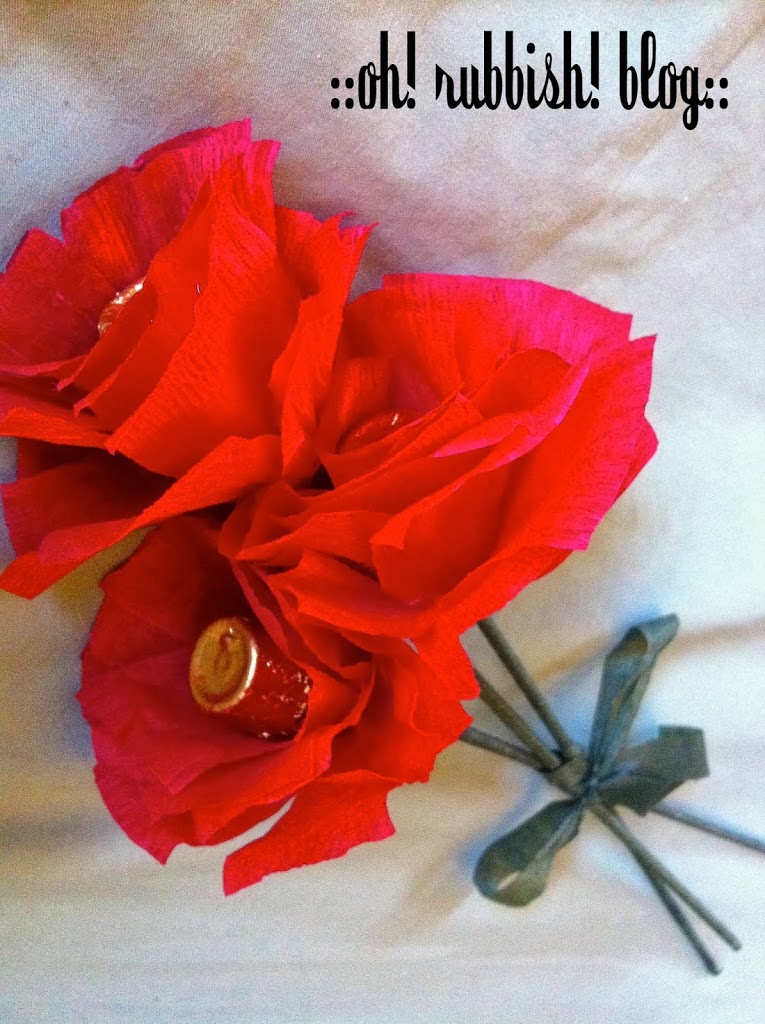 DIY :: Chocolate Flower Bouquet  :: Mother Day Homemade Gift Ideas Kids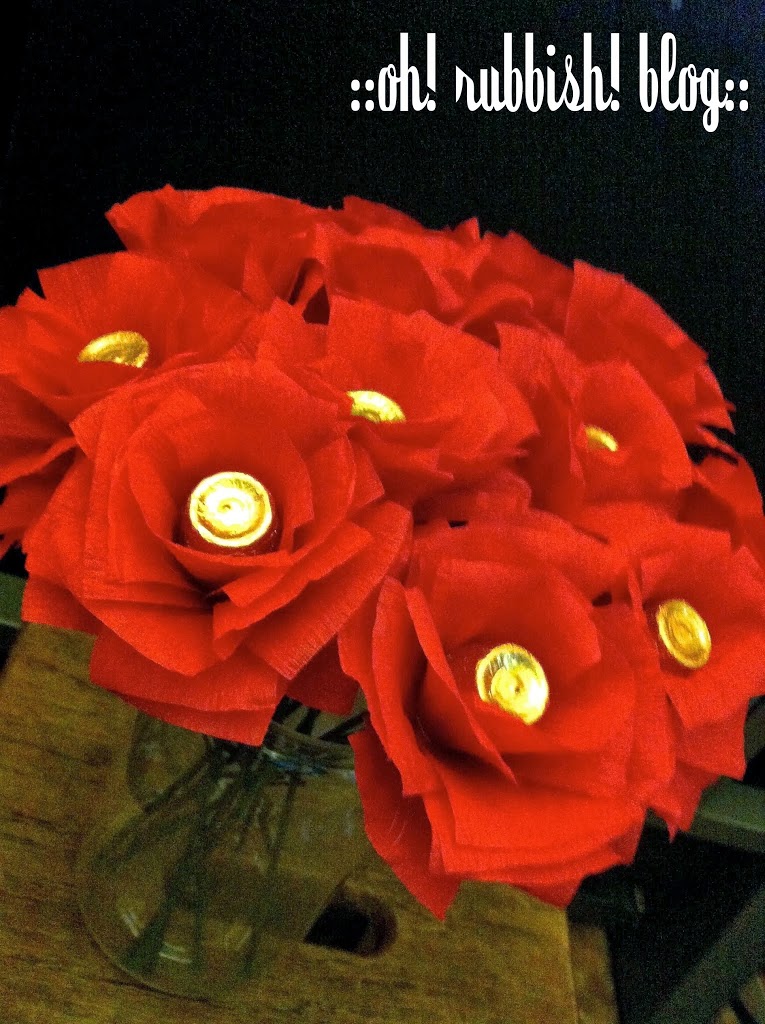 Mother Day Craft Gift :: Mother Day Homemade Gift