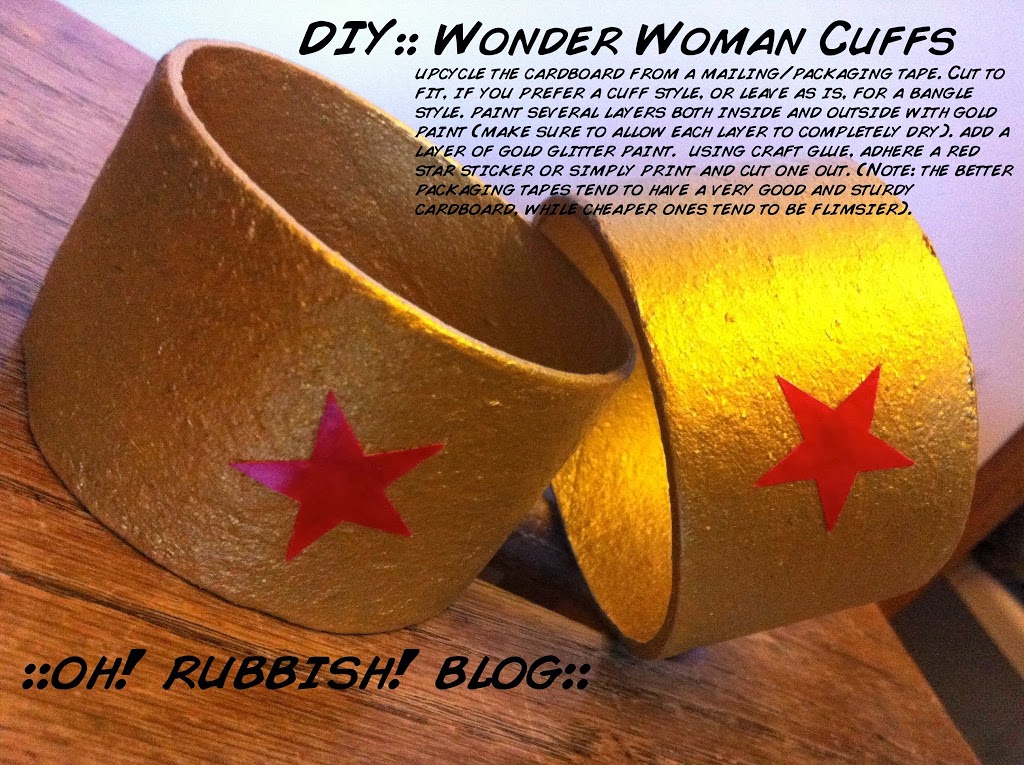 Whether you are looking for Wonder Woman costume accessories, Wonder Woman cuff bracelets, recycled jewelry projects or a super hero bracelet for your next DC Super Friends birthday party, here's a quick and easy project for you!
---

:: Here's what you'll need ::
 * Upcycled cardboard from a mailing/packaging tape or Duct Tape.
(TIPS: Slide your hand in to make sure it's a good fit, as they vary in size.
Also, note that higher quality packaging tapes have a better & sturdier cardboard, while cheaper packaging tapes tend to be flimsier ).
* Metallic gold paint and/or Gold glitter paint
* Paint brush
* Two 1″ red star stickers OR print your own by using the star below and craft glue.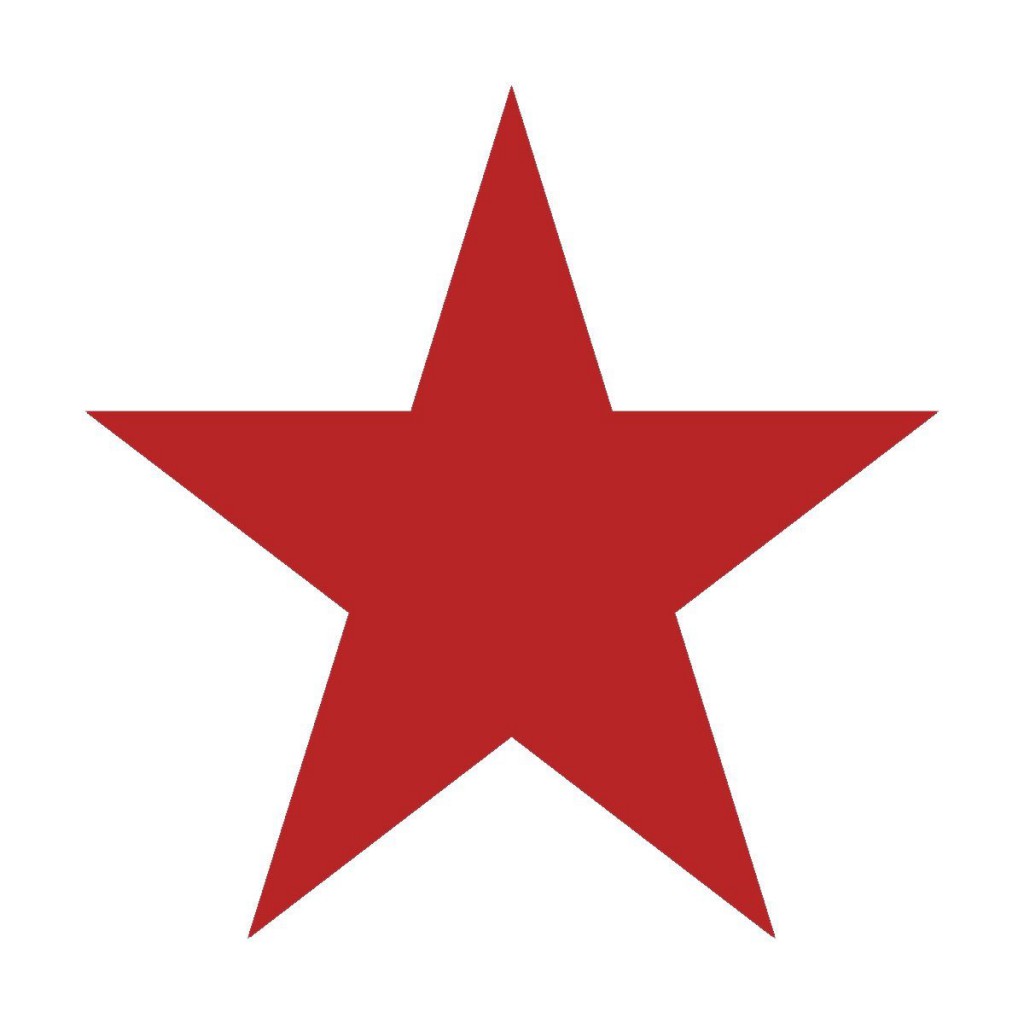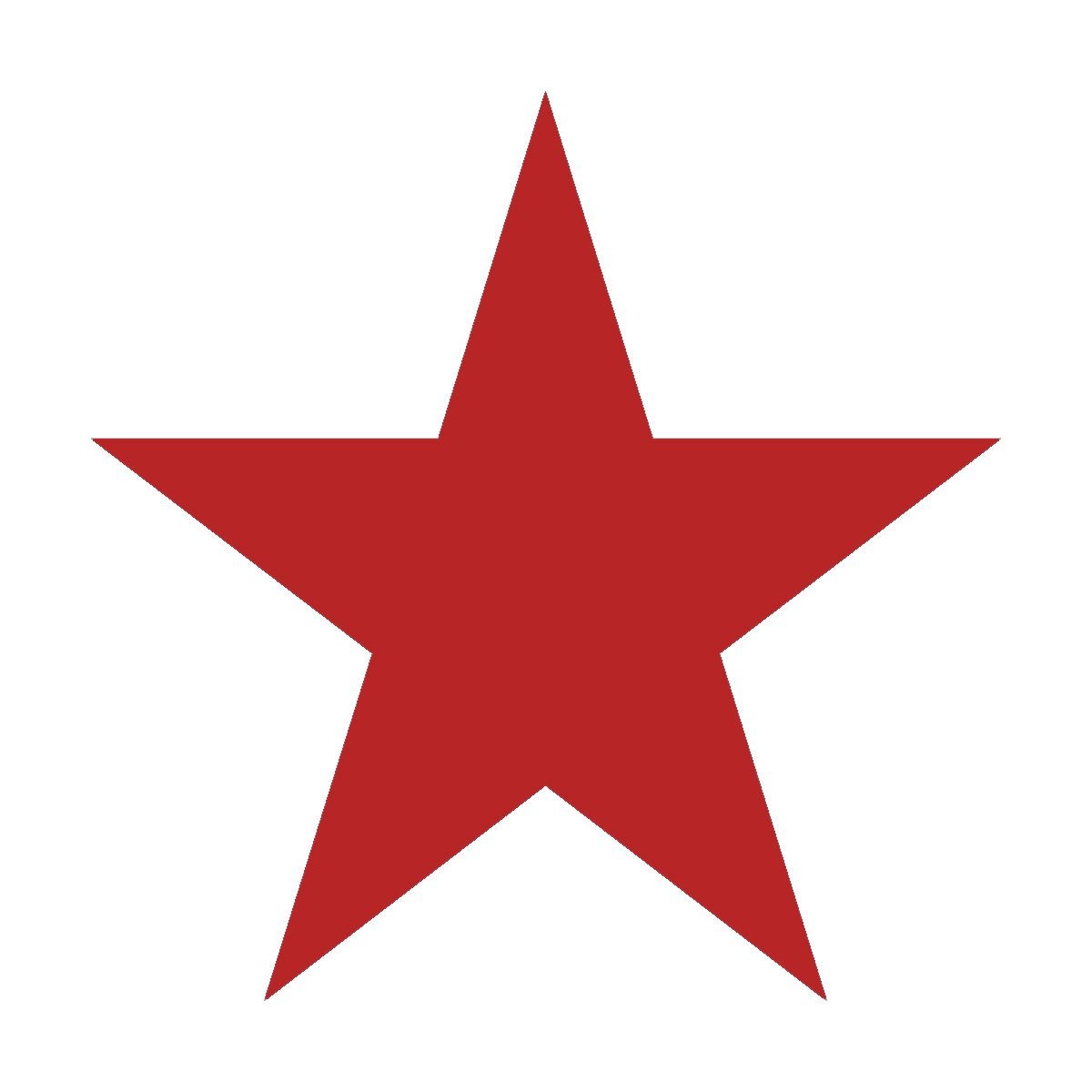 :: Wonder Woman Bracelet Cuff :: Recycled Arts Crafts :: Super Hero Crafts :: 
---
:: Step 1 ::
 Using the upcycled cardboard, slide onto your wrist and cut to fit (if you want to make a cuff style). Remember not to cut too much, just a gap, so that it doesn't fall off your wrist. OR, leave as is, if you want to make a bangle.
:: Step 2 ::
 Paint the inside and outside of the cuff/bangle using the gold metallic paint. Apply several layers making sure to allow each layer to completely dry. Optional: Add a top layer of gold glitter paint.
:: Step 3 ::
 Adhere a 1″ red star sticker to your cuff/bangle. OR print 2 red stars (1″ in size) and adhere with craft glue.
:: DIY :: Wonder Woman Cufflinks :: Wonder Woman Cuffs :: 
Looking for more Upcycled Superhero Projects?
Check out this post.
How about Superhero Party Ideas?
Check out this post and this post.
7::