DIY:: Comic Strip Bangles
Upcycle a plastic bottle and comic book into a bangle bracelet!
This is great for any Marvel Super Hero party ideas and DC Super Friends party as well.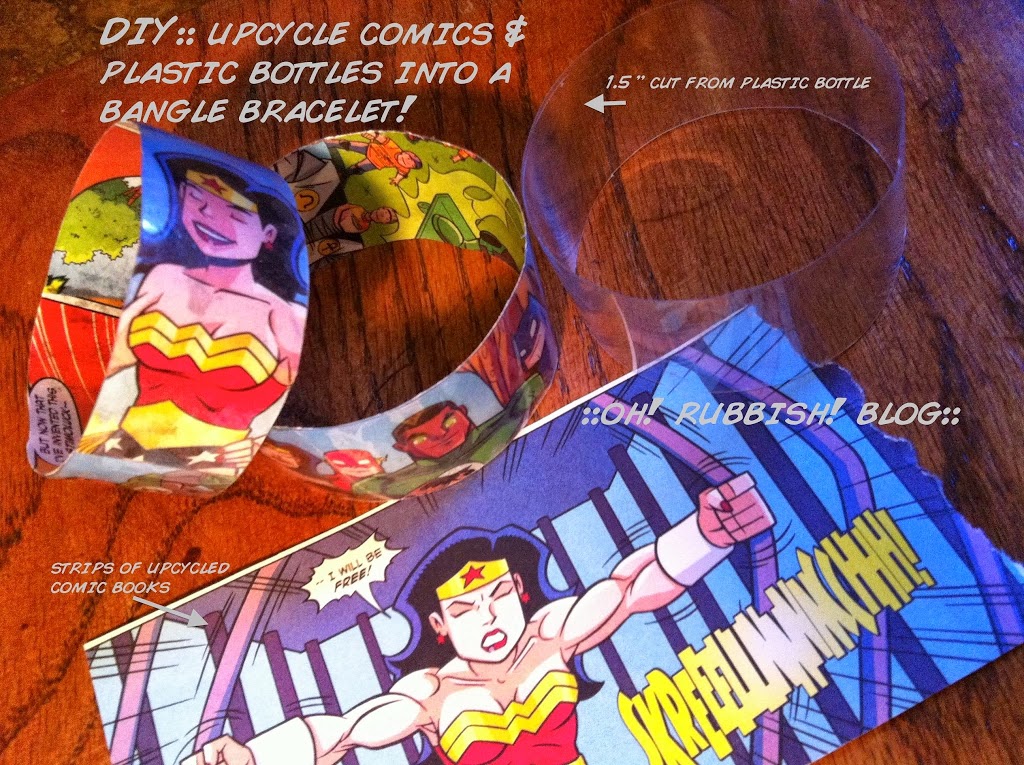 Look through your upcycled comic books and find images that are appealing to you and fit in the width of the bangle (1.5″).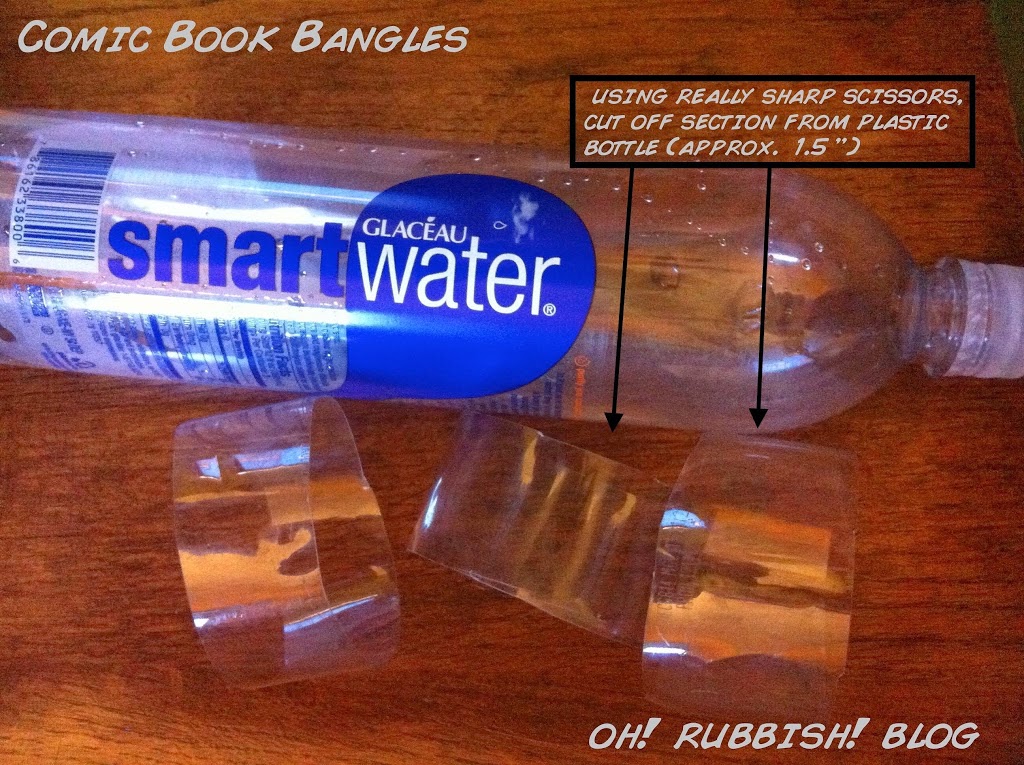 Using really sharp scissors, cut off the section from a plastic water bottle (approximately 1.5″ wide).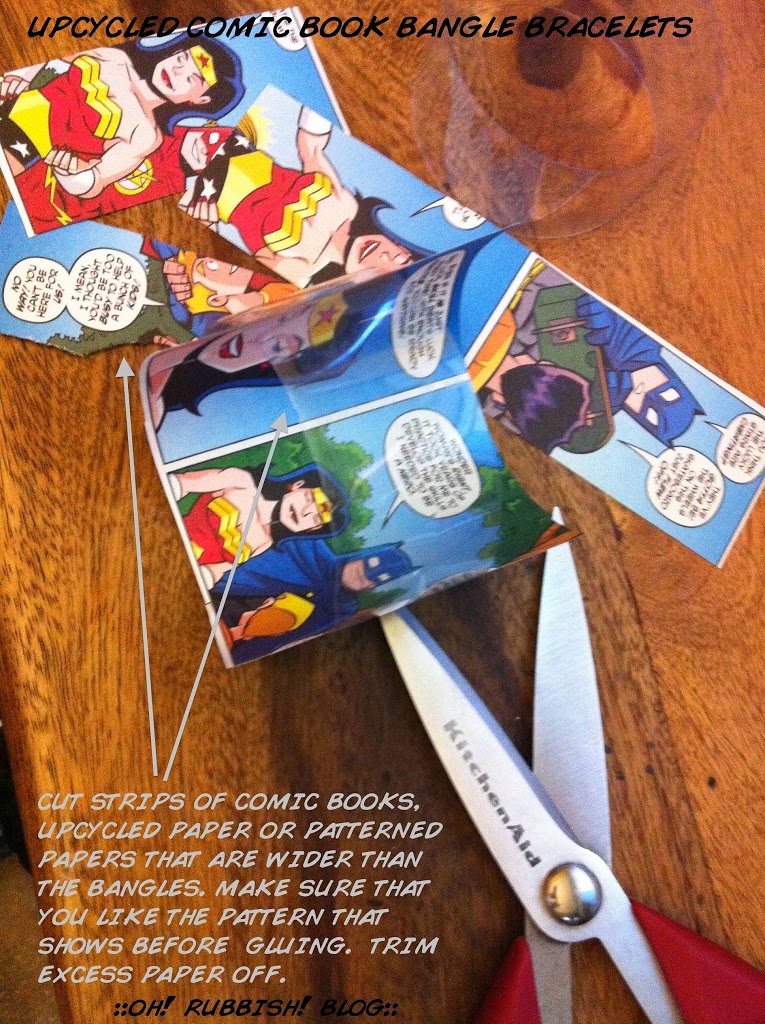 Cut strips of comic books, upcycled paper or patterned papers that are wider than the bangles. Make sure that you like the pattern/image that shows before gluing. Trim excess paper off.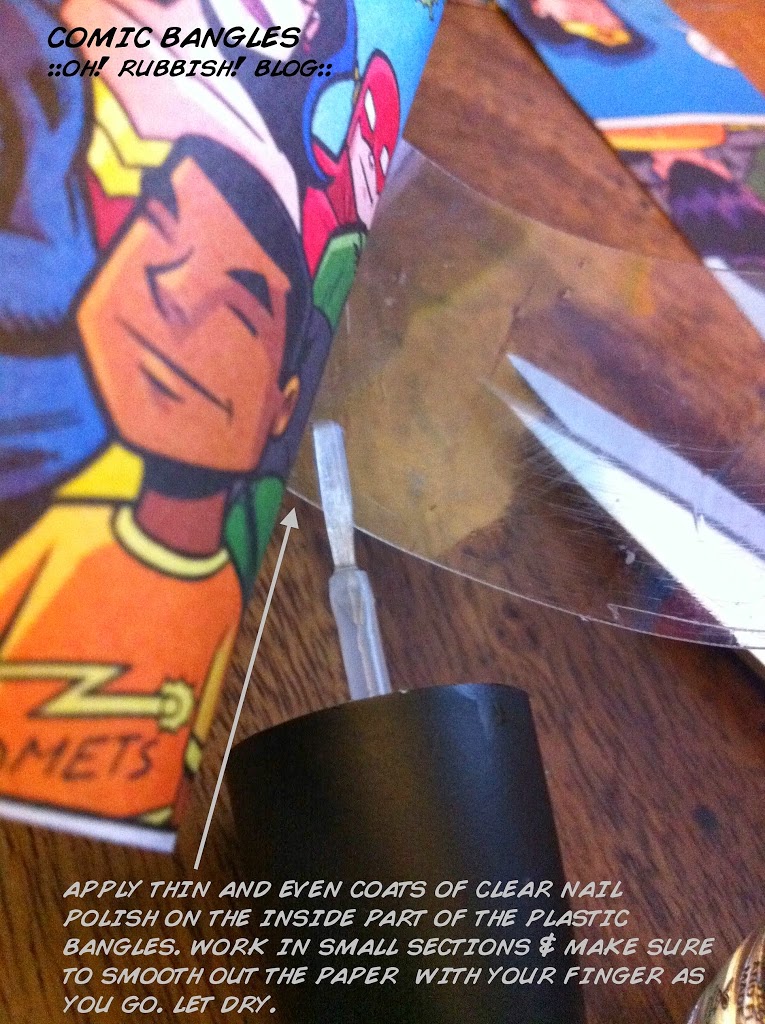 Apply thin and even coats of clear nail polish on the inside part of the plastic bangles. Work in small sections and make sure to smooth out the paper with your finger as you go. Let dry.  Once your comic book paper is glued and completely dried on the bangle, apply a thin coat on top of the just glued paper (inside of bangle) to SEAL and PROTECT. You can use nail polish or Modge Podge to do so.
Looking for more Upcycled Superhero Projects?
Check out this post.
How about Superhero Party Ideas?
Check out this post and this post.
DC Super Friends Birthday Party Ideas