Looking for Lego banner ideas? Here's an inexpensive and simple project you can put together for your child's next birthday party!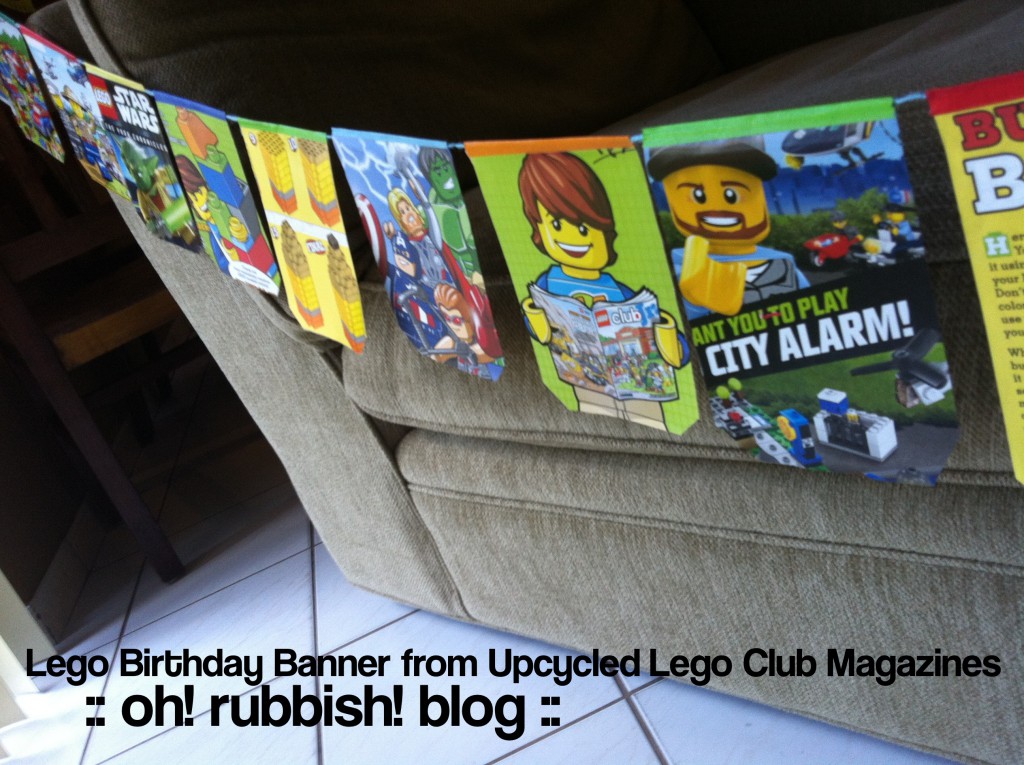 :: Here's What You'll Need ::
Lego Club, Lego Club Jr. Magazines or any other Lego books
Colored masking tapes (or one color will do)
Yarn
Scissors
Paper Cutter (optional)

:: STEP 1 ::
Cut your yarn according to the length of banner you wish to have. This will determine how many magazines you will need to cut to complete your banner.
:: STEP 2 ::
Depending on the pages you have, you are going to want to capture certain characters or scenes from your magazines. So first determine what scene you would like to have as part of your banner, then cut off a rectangle shape from your upcycled Lego Club, Lego Club Jr. Magazines, or Lego books.  Mine measured 5″ wide and 7″ long. Use a paper trimmer to make sure they are cut evenly (optional). Then snip off the bottom left and right corners with your scissors. You will use this one as your guide to cut the rest.
:: STEP 3 ::
Before you tape your first rectangle, make sure you leave extra yarn at the beginning and at the end of the banner for hanging! Using your colored masking tape, cut a piece the width of the top of your rectangle. Tape half of the masking tape over on one side of the rectangle, slide in the yarn, and then fold over the remaining part of the tape. NOTE: Make sure you evenly tape both sides of the rectangle, as it will give it a consistent look throughout your banner! Also, make sure the spacing between each rectangle is even as well!
::Lego Birthday Ideas :: Upcycled Book Projects ::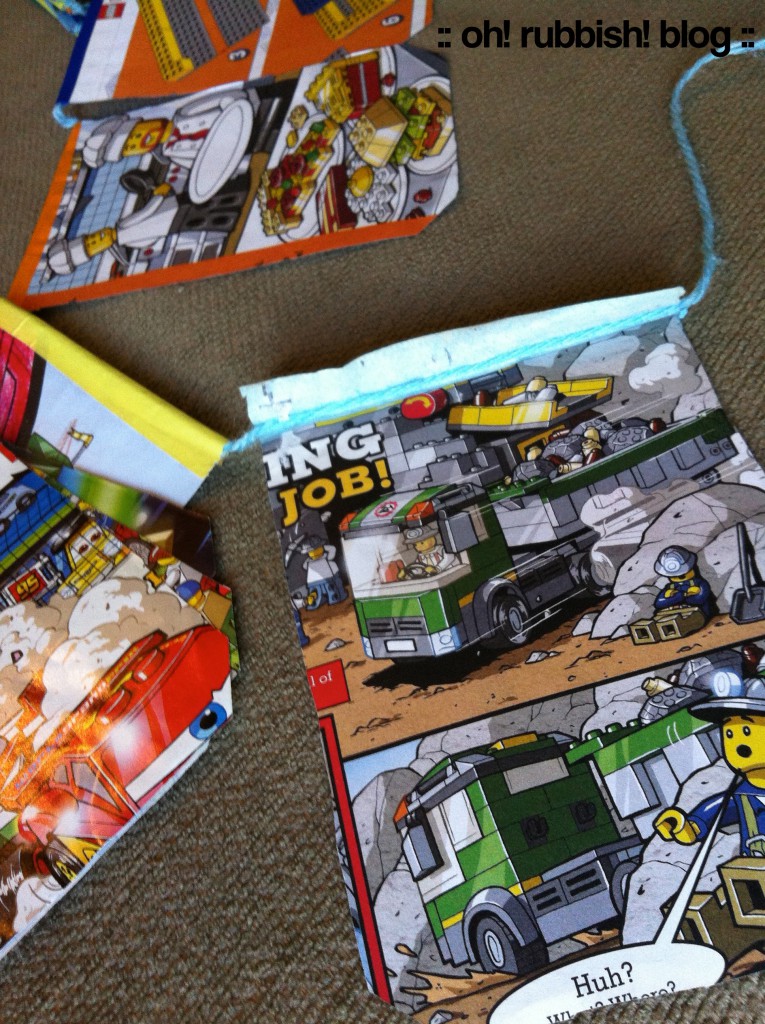 Here's the complete look!
If you're looking to make your child's name into a Lego font, like the one shown below, follow these steps:
Download this free Lego font, type up your child's name, print, glue on yellow construction paper, cut out leaving a border, and then glue onto a red construction paper.
:: Lego Birthday Ideas :: Upcycling Projects Kids :: Party Banners Decorations ::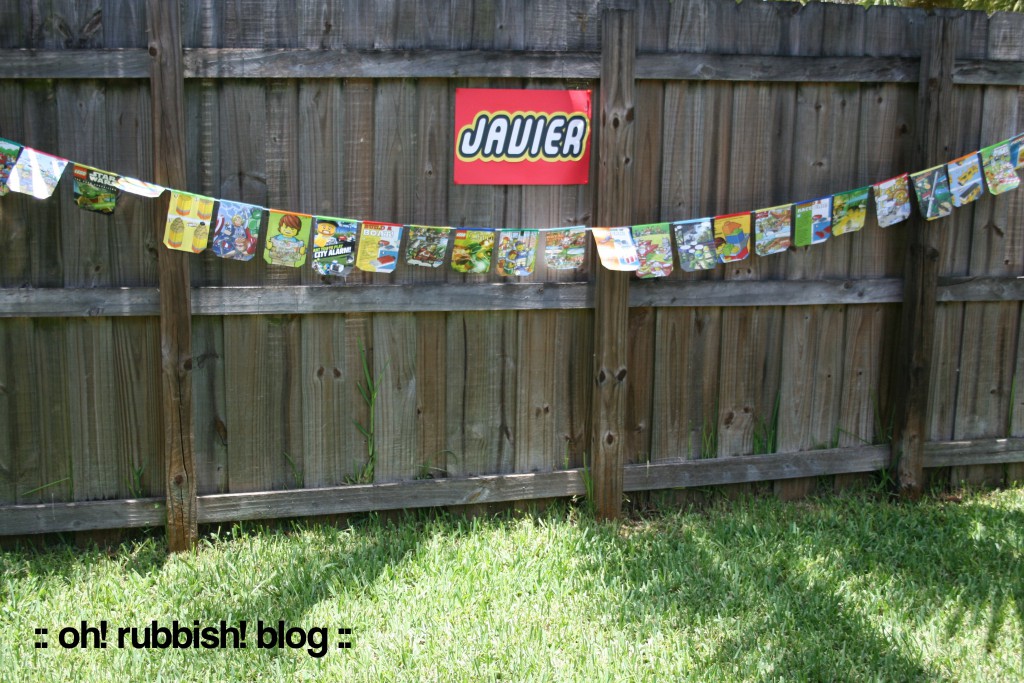 If you don't already subscribe to Lego Club or Lego Club Jr. magazines for your kids, you can do so by clicking here. Best of all…they're FREE!

:: Lego Party Idea :: Unique Upcycled DIY Projects ::