Easy to Make
Nutella Cookies
3 Ingredients is All You Need!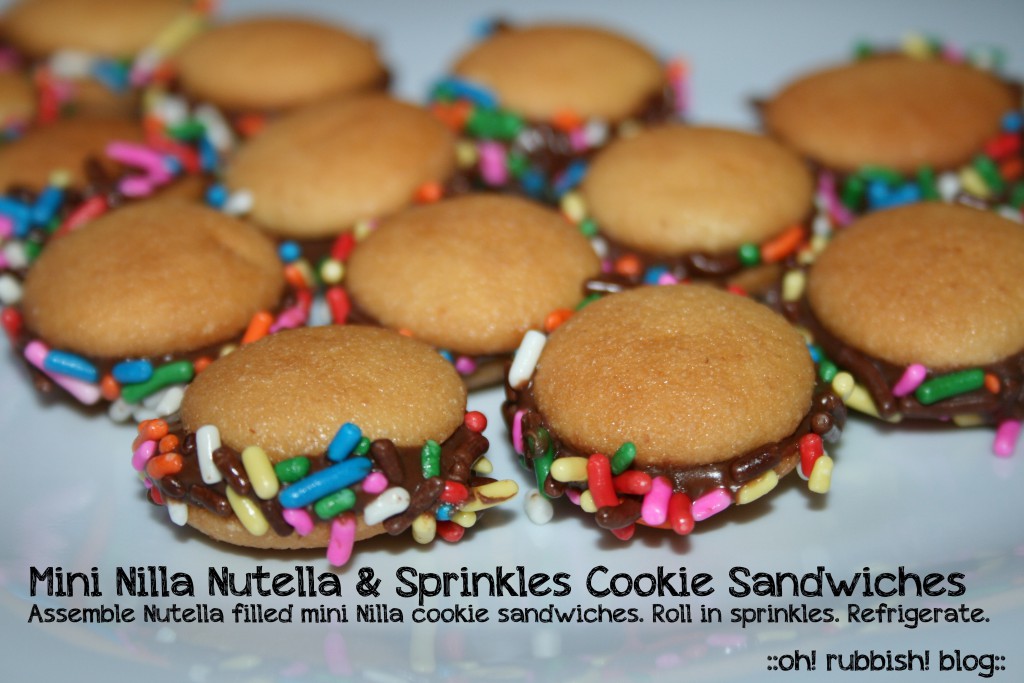 :: Here's What You'll Need ::
 * Nilla cookies (Regular or Mini sized)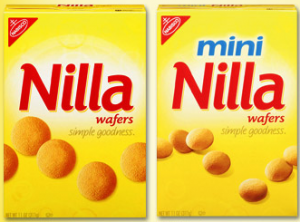 * Nutella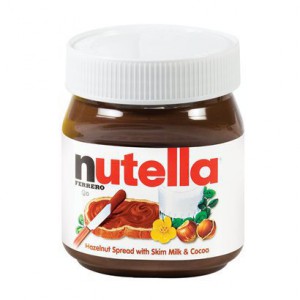 * Plate or shallow bowl
* Wax paper
* Tupperware or airtight container
* Butter knife
:: Here's What To Do ::
I personally prefer the mini Nilla Wafers since they are bite sized–it just makes it easier to eat (especially kids), but they do take longer to assemble–choice is yours! Using a butter knife, spread the Nutella on the flat part of the Nilla Wafer and then place another one on top  (both flat sides facing each other). You do want to have a good amount of Nutella between them so that it sticks out on the sides–this will allow you to roll the edges in the rainbow sprinkles, or whatever colored sprinkles you choose. After you have assembled them, place them in an airtight container or tupperware lined with waxed paper between layers and refrigerate until ready to eat.
DIY :: Nutella Filled Cookies