Cool Typography Products
I came up with the what…you come up with the how!
Turn any of these into anything you want (mugs, t-shirts, stickers, posters, clipboards, postage, business cards, magnets, canvas prints, totes, cases, journals…need I say more?)
Click here to check out my store to see how!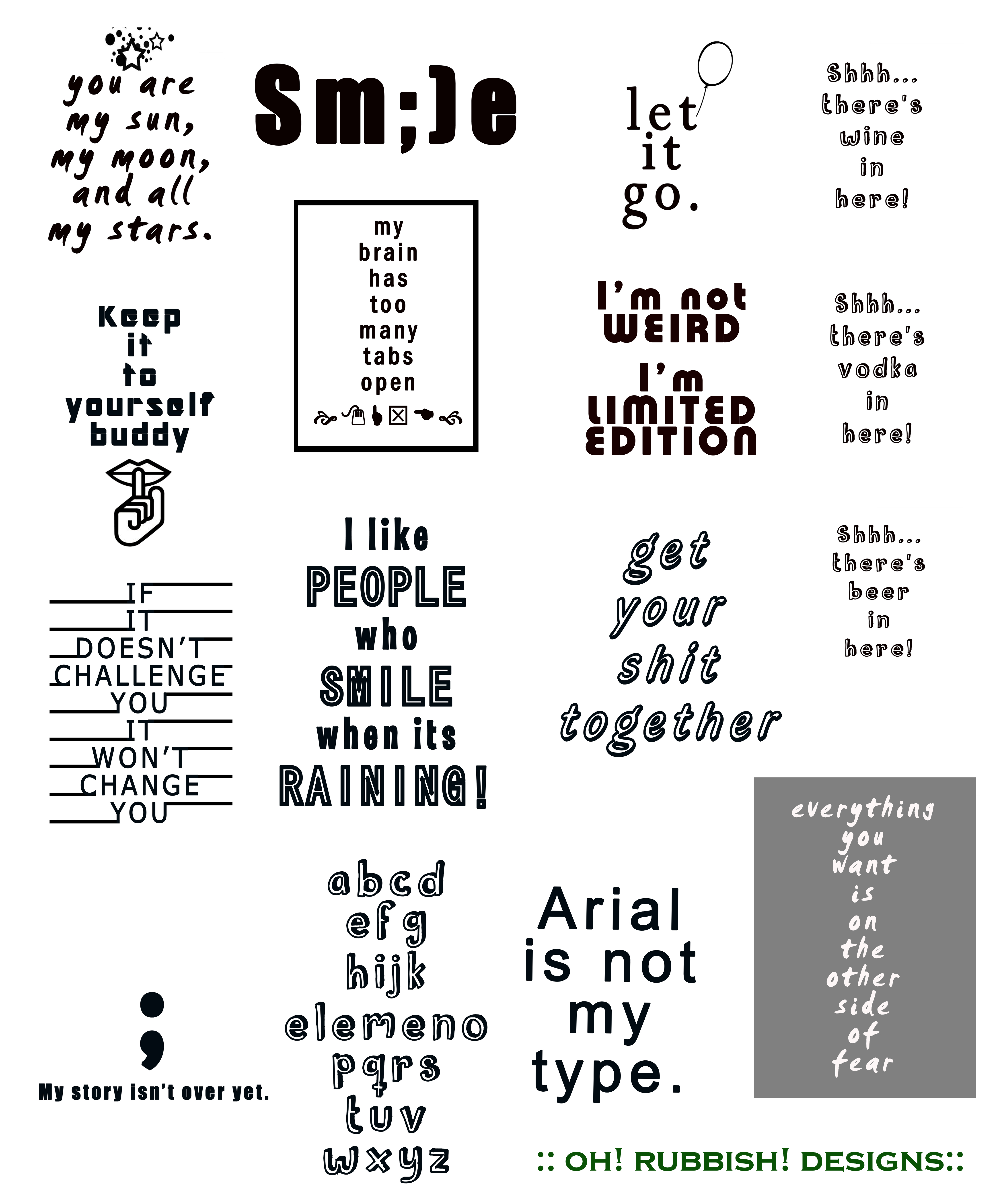 :: Cool Typography Design by: oh! rubbish! blog :: 
Check out my store for more cool typography posters and more!