Everything always feels more official or perhaps a bit more authentic, when there is a letter of authenticity to go with it!  Well, here it is! An official letter from the Easter Bunny!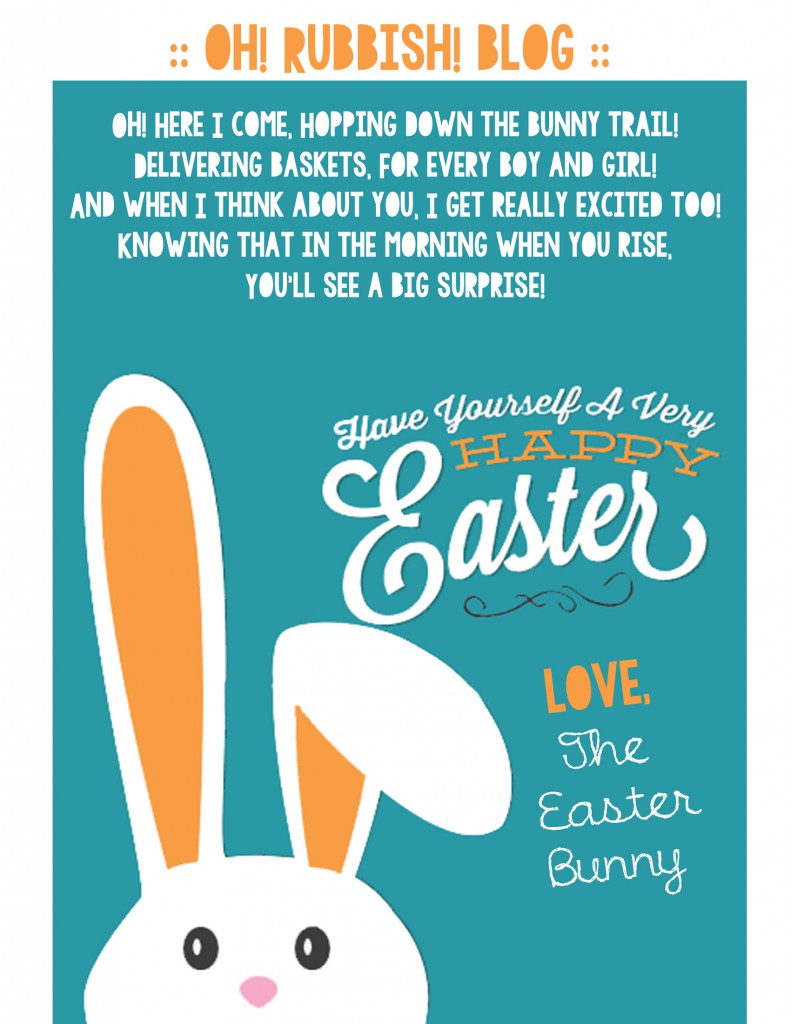 Oh! Here I come,
Hopping down the bunny trail!
Delivering baskets,
For every boy and girl!
And when I think about you,
I get really excited too!
Knowing that in the morning when you rise,
You'll see a big surprise!
Have Yourself A Very Happy Easter!
Love,
The Easter Bunny
:: Preschool Easter Bunny Poem :: Easter Bunny Letters Kids :: Free Easter Bunny Letters Print ::
Feel free to use this poem and printable as you'd like, FOR PERSONAL USE ONLY! You can save the image by right clicking and selecting save as, or by downloading the pdf file here.  Include it with your Easter basket or use it at the start of your bunny trail! Either way, it's a sweet and simple letter from their favorite furry friend!
:: Free Easter Bunny Letters :: Easter Bunny Rhymes :: Free Printable Easter Bunny Letters :: 
---
This poem and letter are COPYRIGHT PROTECTED and for PERSONAL USE ONLY!
If you would like to use it for any other reason besides that, please contact me first.
:: Printable Easter Bunny Letters :: Easter Bunny  Poem Kids :: Easter Bunny Letters Free ::