Year after year, the Easter Bunny delivers his basket! Even as exciting as that is…it can get a bit predictable! Here's a great idea to make it a little bit more a-MAZE-ing!

:: Easter Gift Basket Ideas ::

:: What You'll Need ::
* Colored ribbon or string
* Tape
* Printable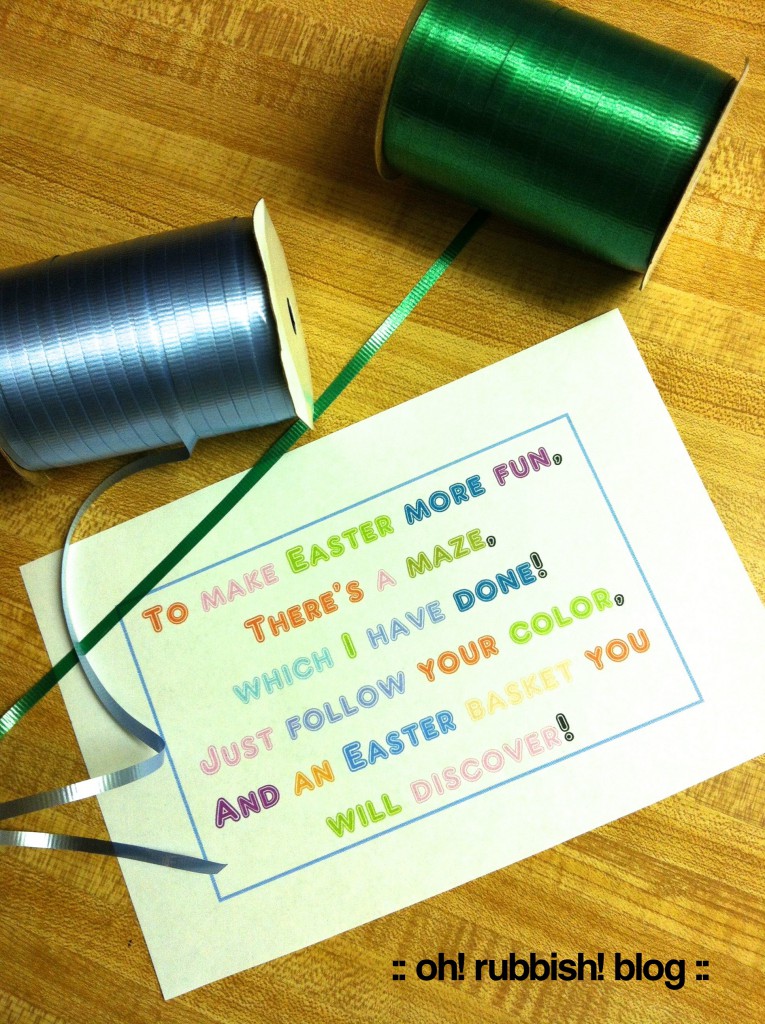 :: What To Do ::
Decide where you will begin your maze and tape in place. Make sure each child figures out which color is theirs. For example, put a little sticky note with their names and on the colored string or simply lead the string to each of their beds.  Print the printable, as seen above, by clicking here . Or simply copy and paste the text and use it as you'd like. FOR PERSONAL USE ONLY!
:: Unique Easter Basket Ideas :: Easter Bunny Trail Ideas :: 
To make Easter more fun,
There's a maze,
Which I have done!
Just follow your color,
And an Easter basket
You will discover!
:: Easter Baskets Ideas :: Easter Egg Trail Ideas ::
Take the colored string and make a maze with it throughout your house and/or backyard, as complicated or simple as you'd like.  Then let it lead up to their Easter basket, desired present or prize! This is a great idea for any holiday, including birthdays!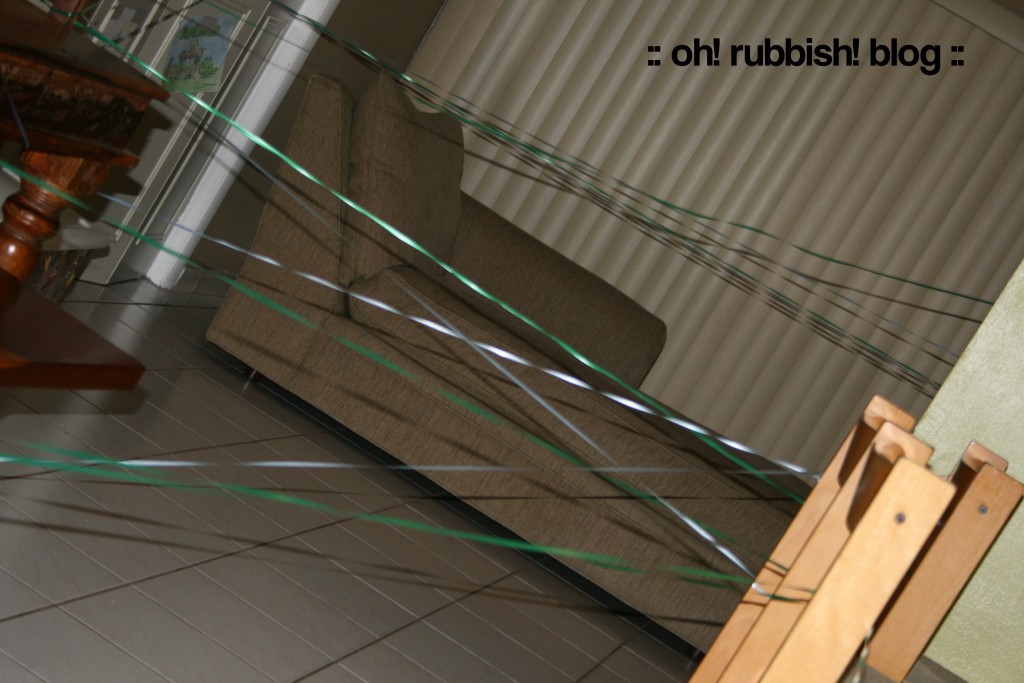 ---
This poem and printable are COPYRIGHT PROTECTED and for PERSONAL USE ONLY!
If you would like to use it for any other reason besides that, please contact me first.
:: Easter Bunny Gift Ideas :: Easter Egg Trail Ideas ::