Here are a few Scooby-Doo Party Themed Food Ideas for your next party!
…with printables of course!
---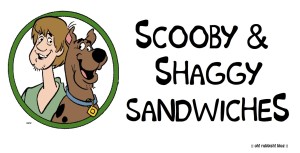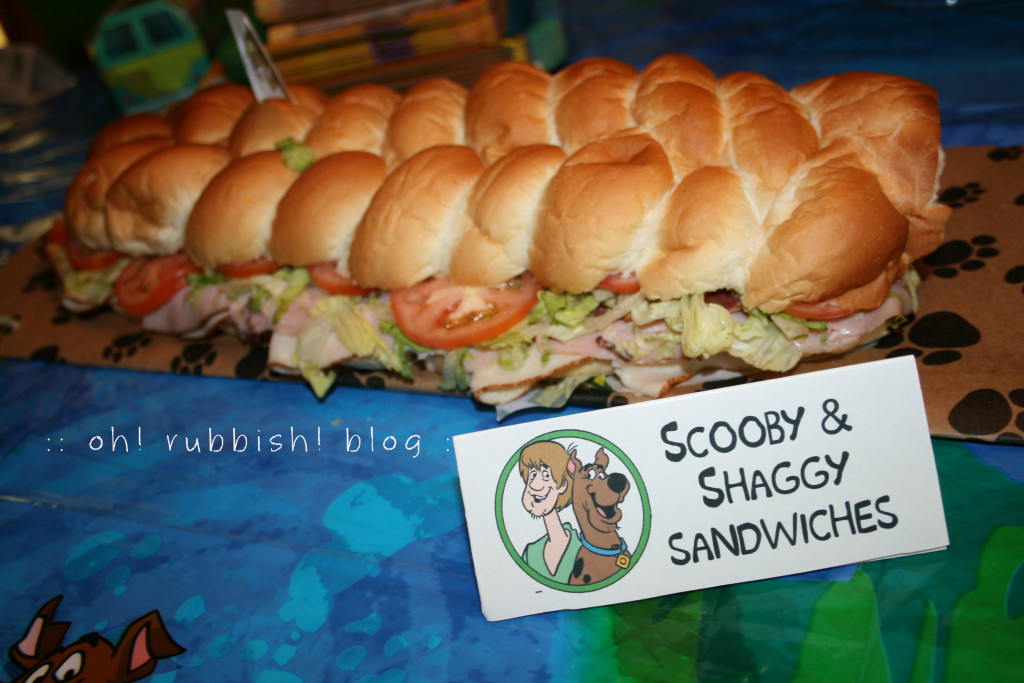 You can purchase these 3 foot subs from Subway. You just need to call to place an order ahead of time and make sure your local store makes them.
---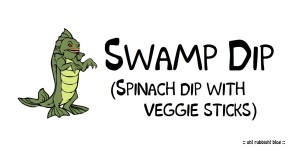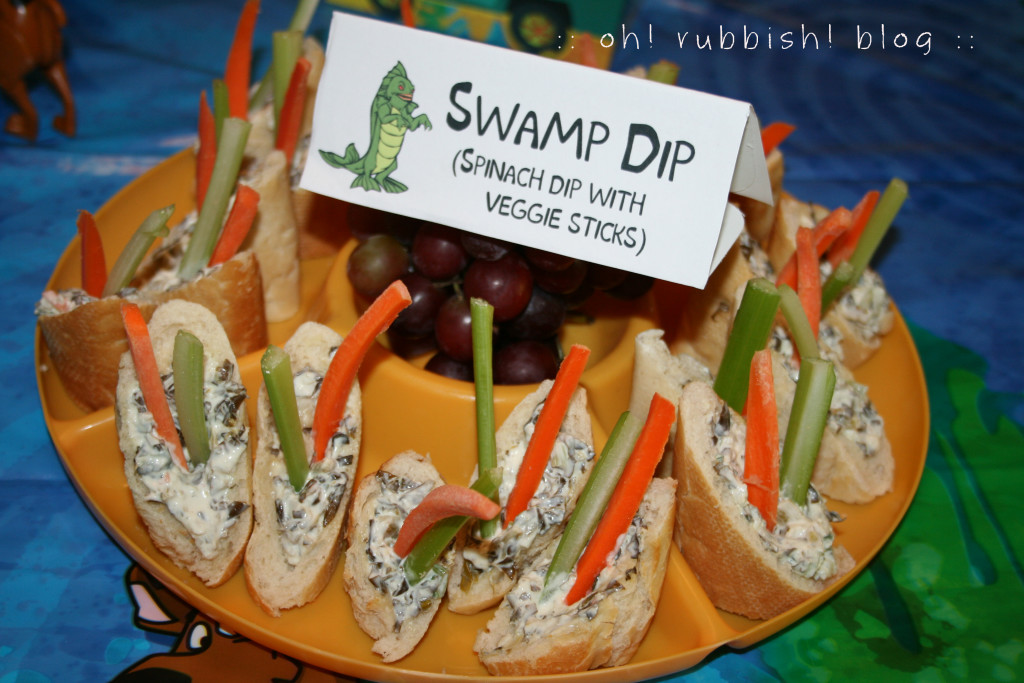 :: How to Make this Swamp Dip :: 
Cut fresh french bread in slices about 4 inches long. Then you cut the slices in half diagonally. Tear off part of the soft bread center to give enough room to fill with spinach dip. Then insert carrot and celery thin slices.
:: Scooby Doo Birthday Parties ::
---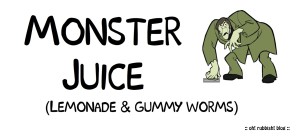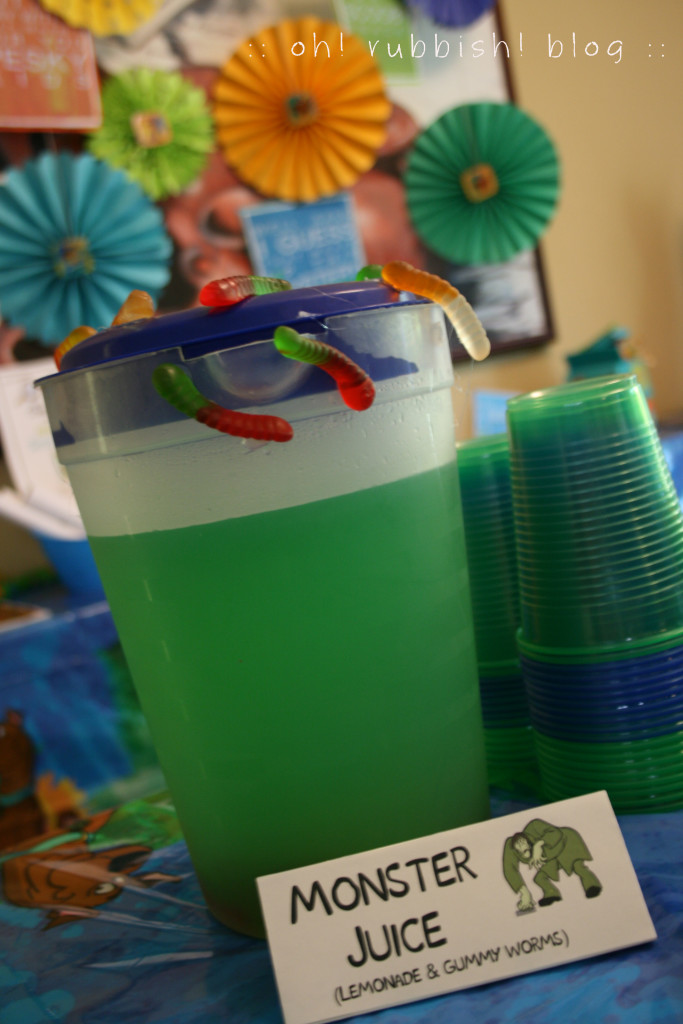 Make or purchase your favorite lemonade and add gummy worms to the bottom! To decorate the pitcher, use a hot glue gun to glue the gummy worms! Note: if you use a glass pitcher, the glue will come off easy. If you use a plastic pitcher, I recommend to use a low-temp glue gun instead. Depending on the quality of your pitcher, the glue might/might not completely come off.  So, maybe you might want to get a cheap one at the Dollar Tree.
:: Scooby Doo Birthday Party Ideas ::
---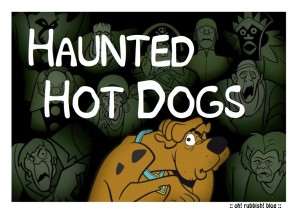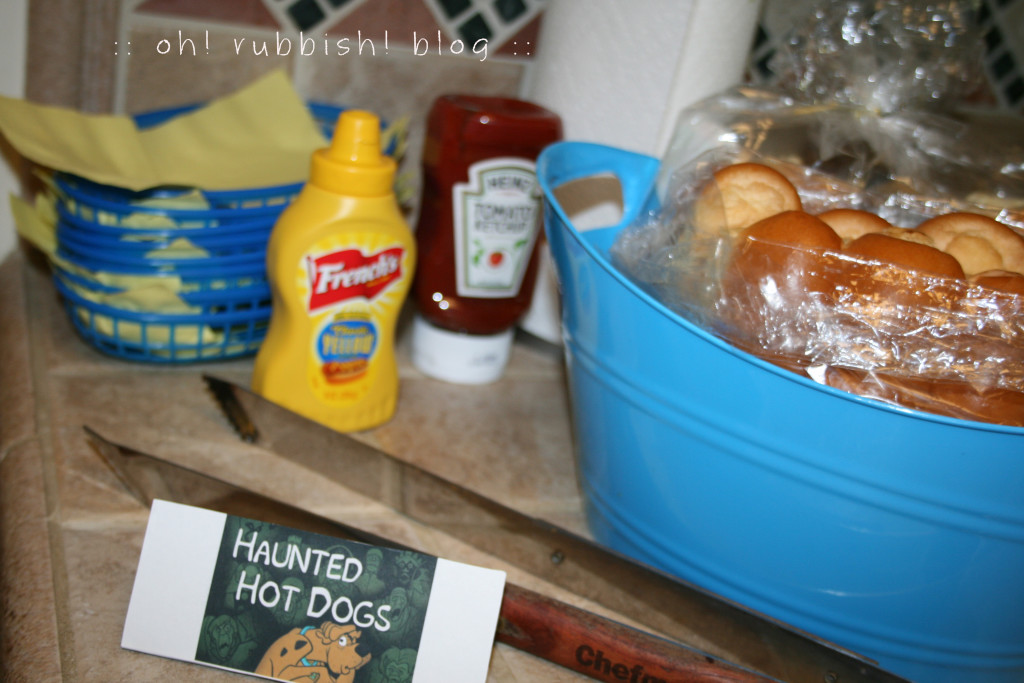 No need for explanations here…hot dogs with your favorite toppings! I did use these plastic fast food baskets…they are so practical! You can add your party napkins or they sell the basket liners as well.
:: Scooby Doo Birthday Party Decorations ::
---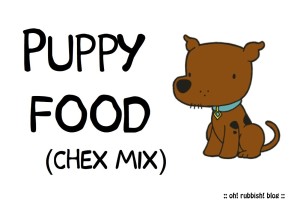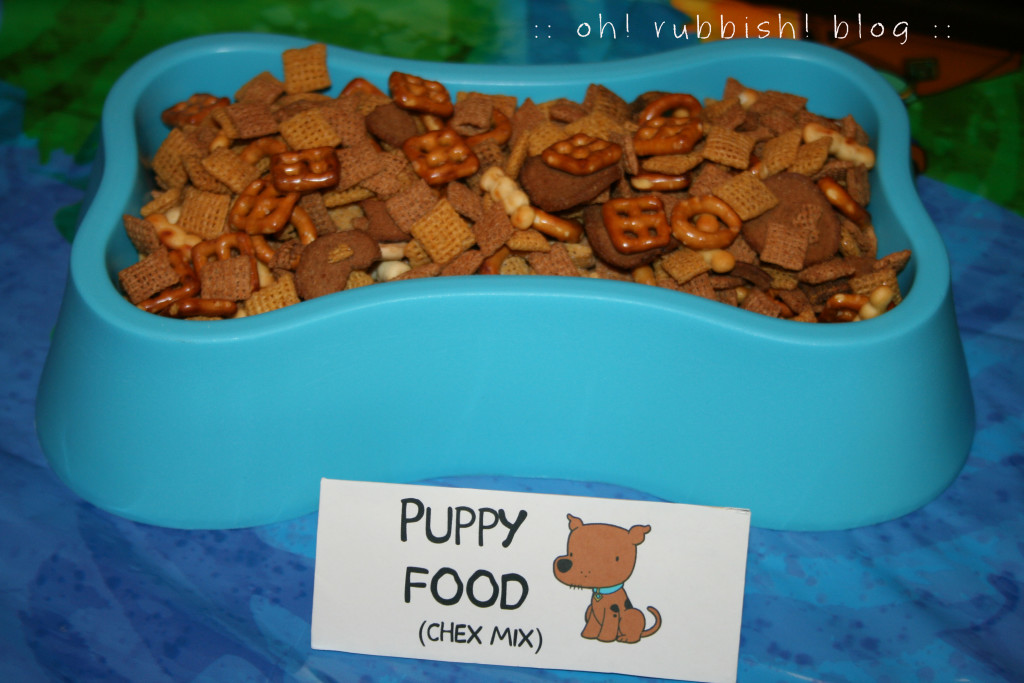 Oh! it makes your cringe at first, but its just Chex Mix.  Then, just add it to a bone shaped dog bowl!
---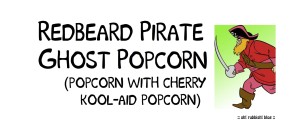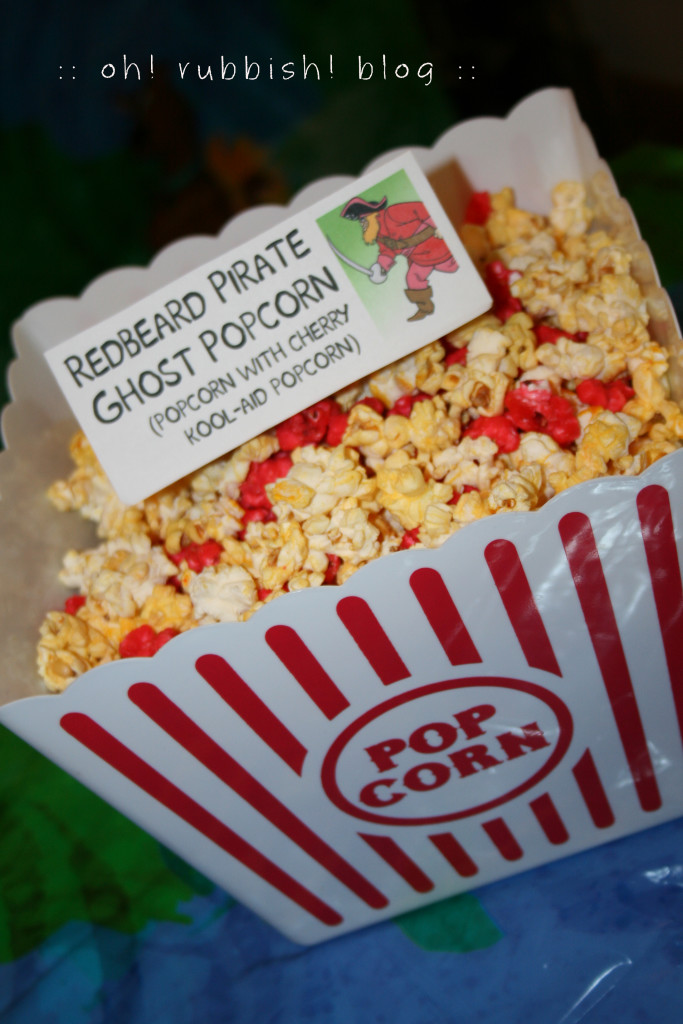 Make Kool-aid popcorn! Then add it to your favorite type of popcorn. Note: If you make fresh popcorn, it does go stale a bit depending your weather (Miami's humidity is NOT good), and how long ago you made them. Consider purchasing already bought ones or the ones that come in tins mixed up.
:: Ideas Scooby Doo Party :: Scooby Doo Birthday Ideas ::

---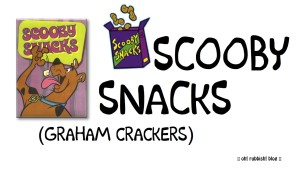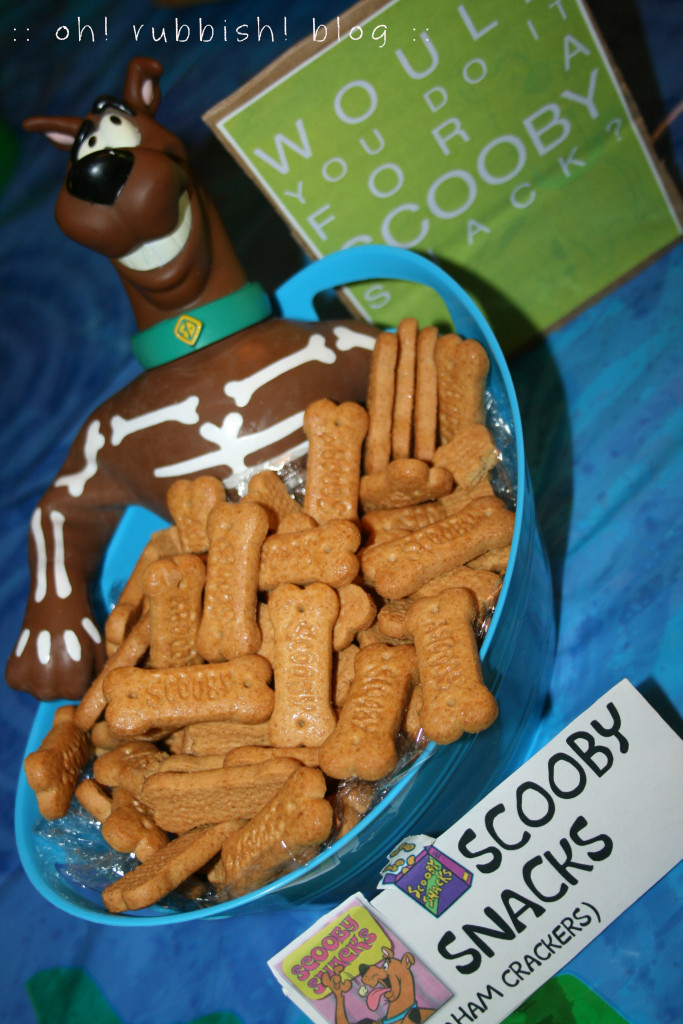 This Scooby-Doo is taking a bath in Scooby Snacks. These come in boxes or individual packages as well.
:: Scooby Doo Party Ideas ::

---
DOWNLOAD THE FOOD LABEL PRINTABLES HERE.
For Scooby-Doo Party Games, Activities & Ideas, see this post.