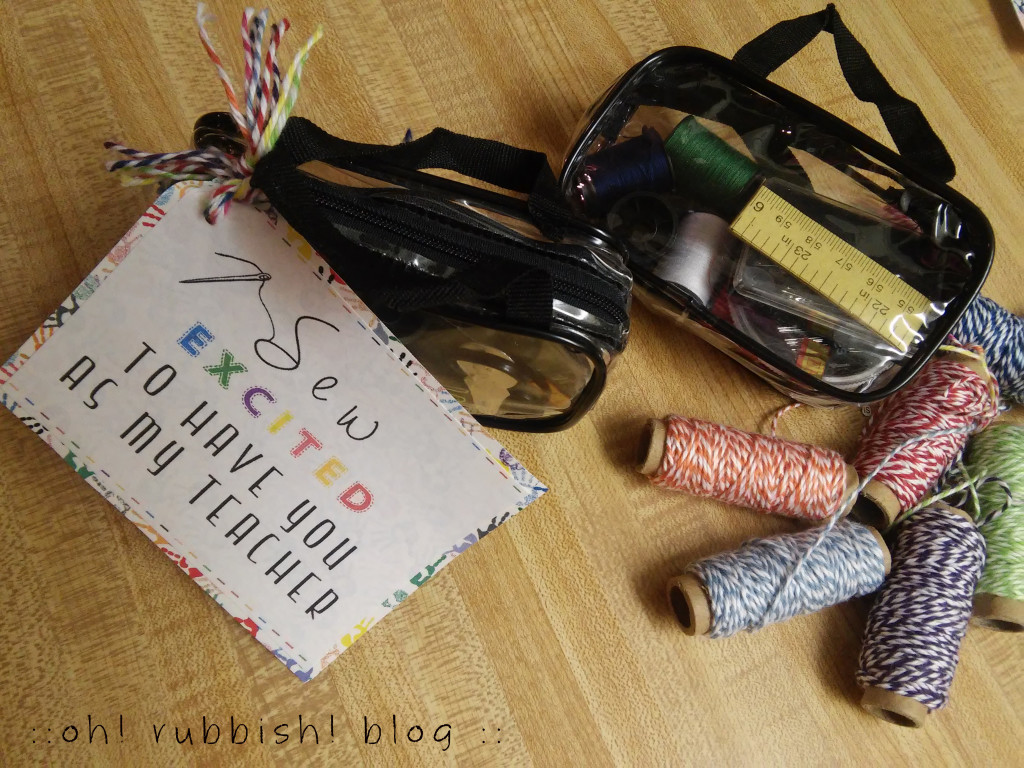 Here's a simple, quick and inexpensive way to let your child's new teacher know…just how excited they are (and well…you too!).
:: Here's What You'll Need ::
Sewing kits
Sew Excited Printable
Patterned Paper
Bakers Twine or Ribbon
Hole Punch
Scissors
Glue


:: Here's What To Do ::
Print and cut the printable provided. Then, glue your printable onto your choice of patterned paper. Cut around the printable (leaving an edge of patterned paper). Punch a hole through your tag. Use bakers twine or ribbon of choice to attach the tag to your sewing kit.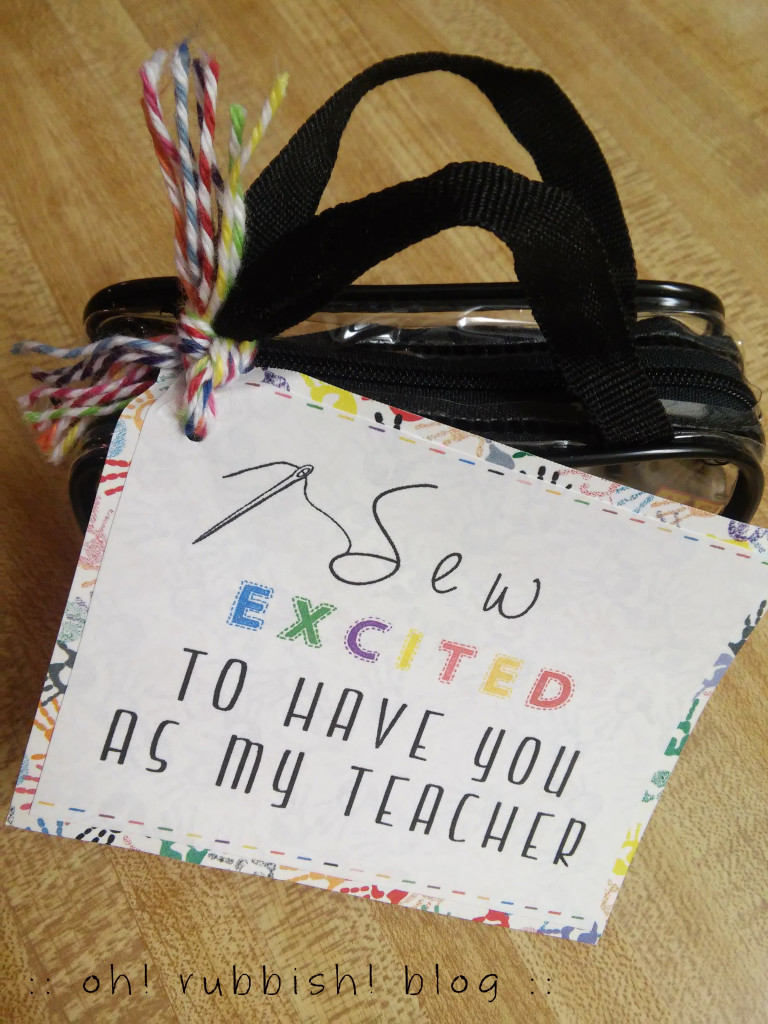 I know…I know…SEW CUTE!!