Here's a sign that will have your Trick-or-Treaters thinking twice about taking all the candy you left outside…they know no one's watching…but can they live with themselves knowing, they might just be cursed?!?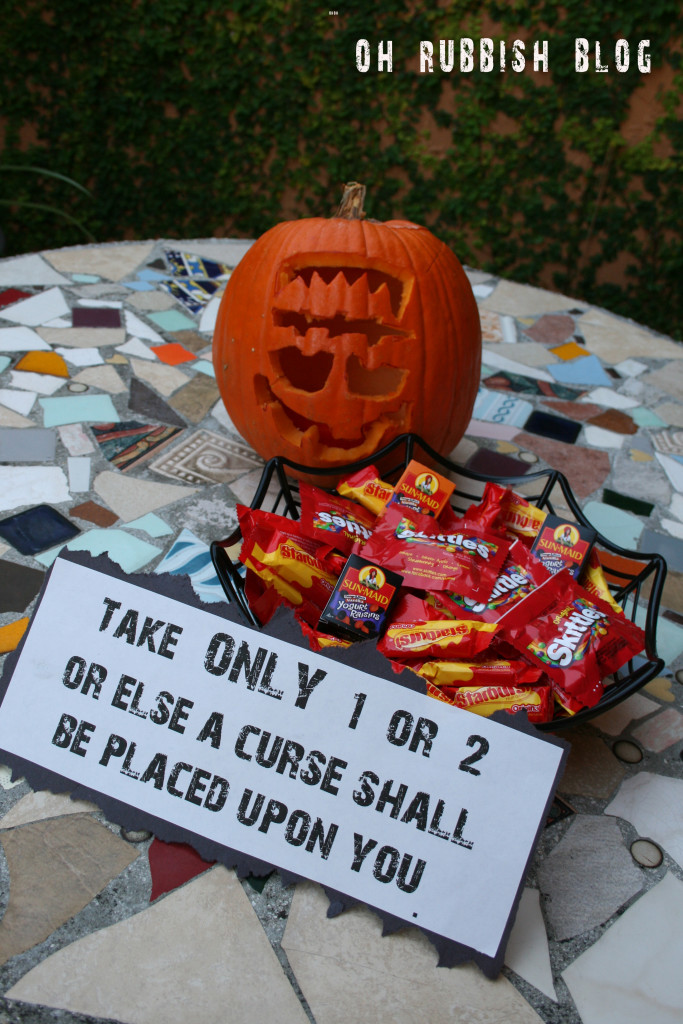 :: Halloween Trick or Treat Sign for When You Won't Be Home ::
:: Trick-or-Treaters Printable Sign ::

Take ONLY 1 or 2 or else a curse shall be placed upon you!
You can print the sign here.

All rights reserved, for personal use only!