Thanksgiving Treat Bags :: Thanksgiving Favors Ideas :: Thanksgiving Place Setting Favors 
A quick, easy and simple way to let others know how truly THANKFUL you are!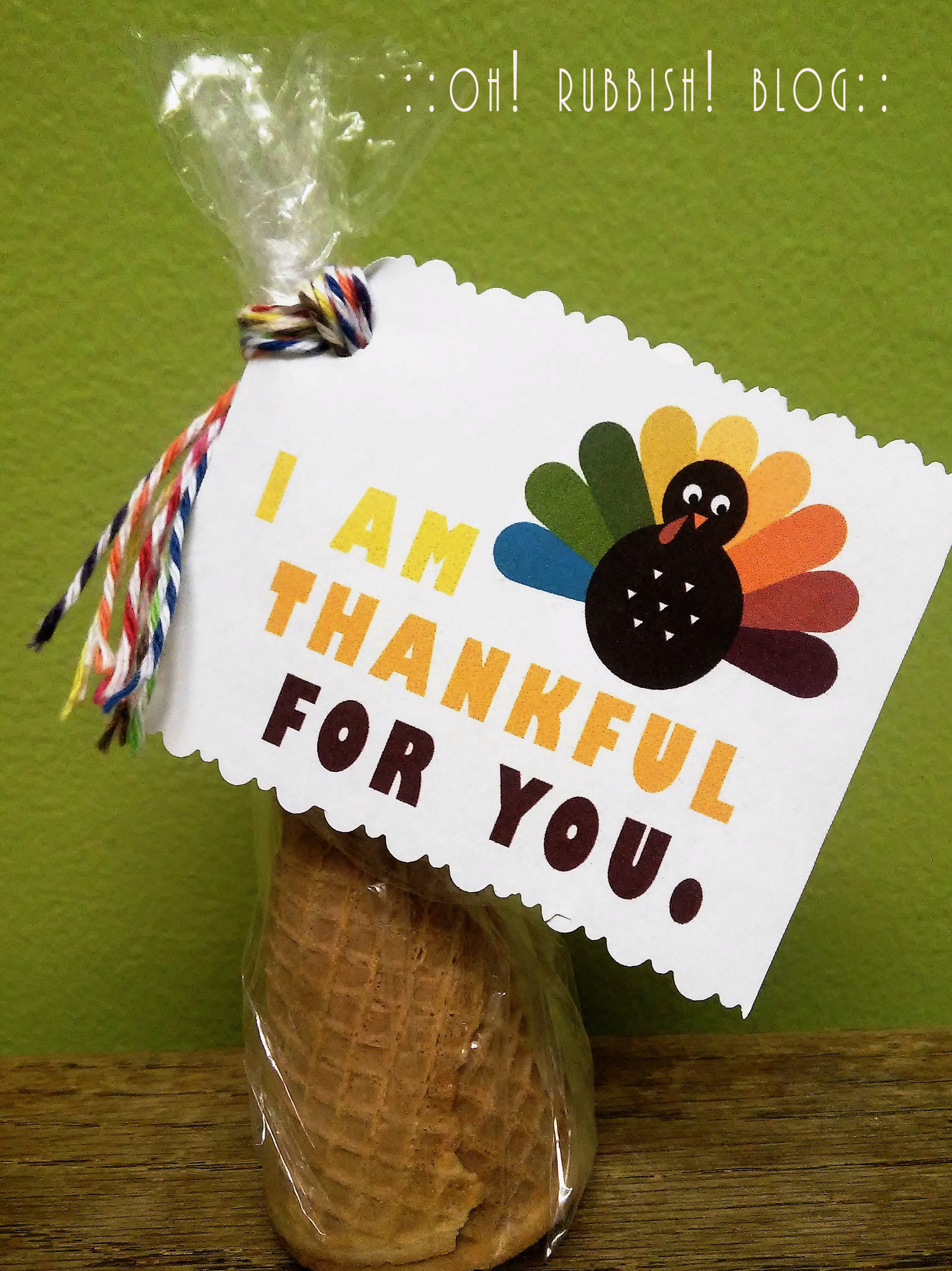 :: Here's What You'll Need ::
Fruit Shaped Gummies Value Packs (Welch's, Sunkist, Mott's)
Sugar Ice Cream Cones
Clear Favor Bags
Ribbon/Twine
Scissors and/or Paper Edger Scissors
Clear Tape
Hole Punch
I AM THANKFUL FOR YOU Printable

:: Thanksgiving Treats for Teachers :: Thanksgiving Favor Bags ::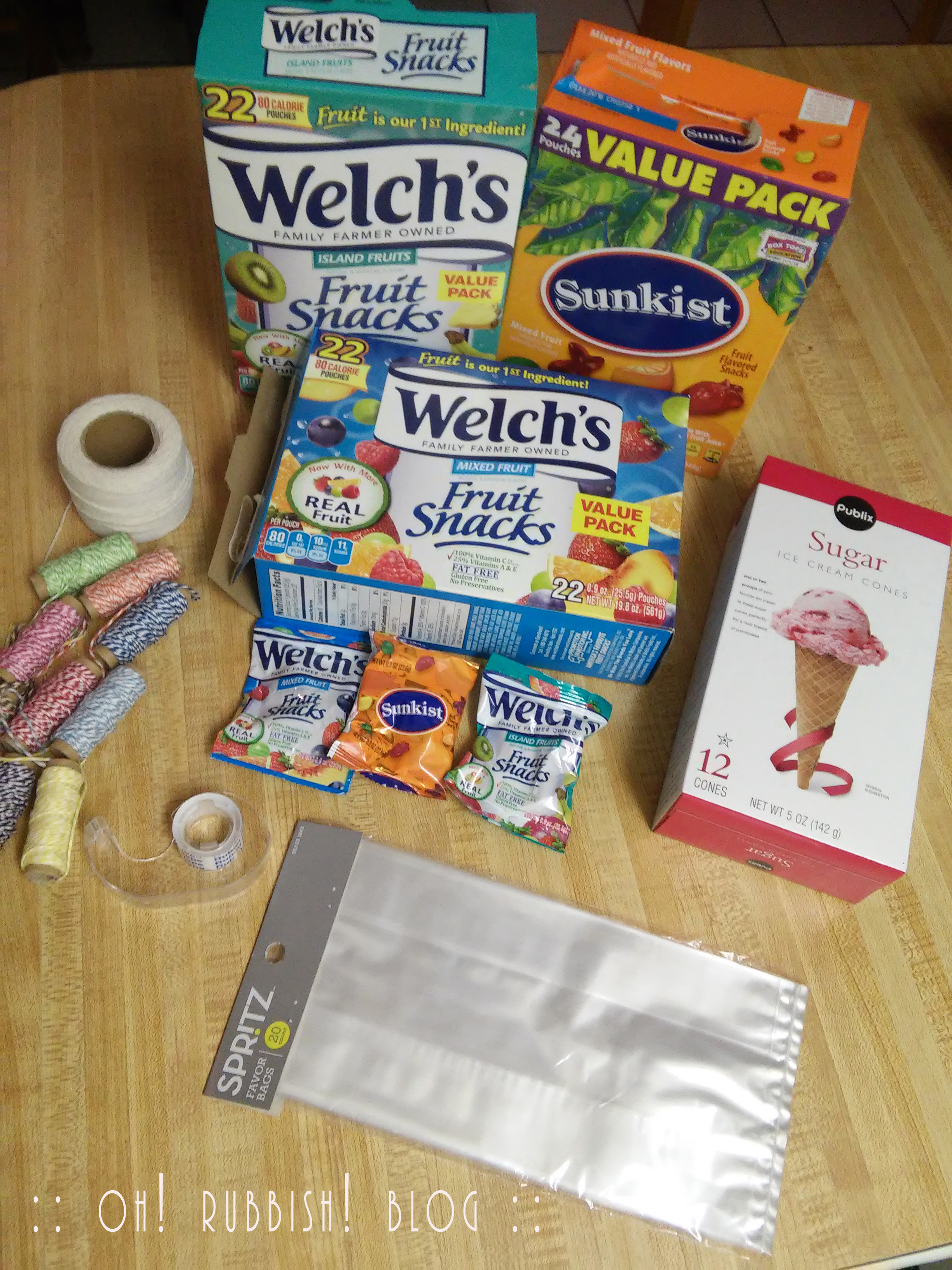 :: Here's What To Do ::
Open one fruit gummies package and pour into one sugar ice cream cone. Place the opened side of the ice cream cone face down into the bottom of the clear favor bag. Make sure you move the cone over a bit to either side of the bag, so that the creased part of the bag does not land directly on the opening part of the cone. Then twist the bag tightly around the cone (but carefully, as you don't want to break your cone) and adhere with a small piece of clear tape.  Then print the printable below.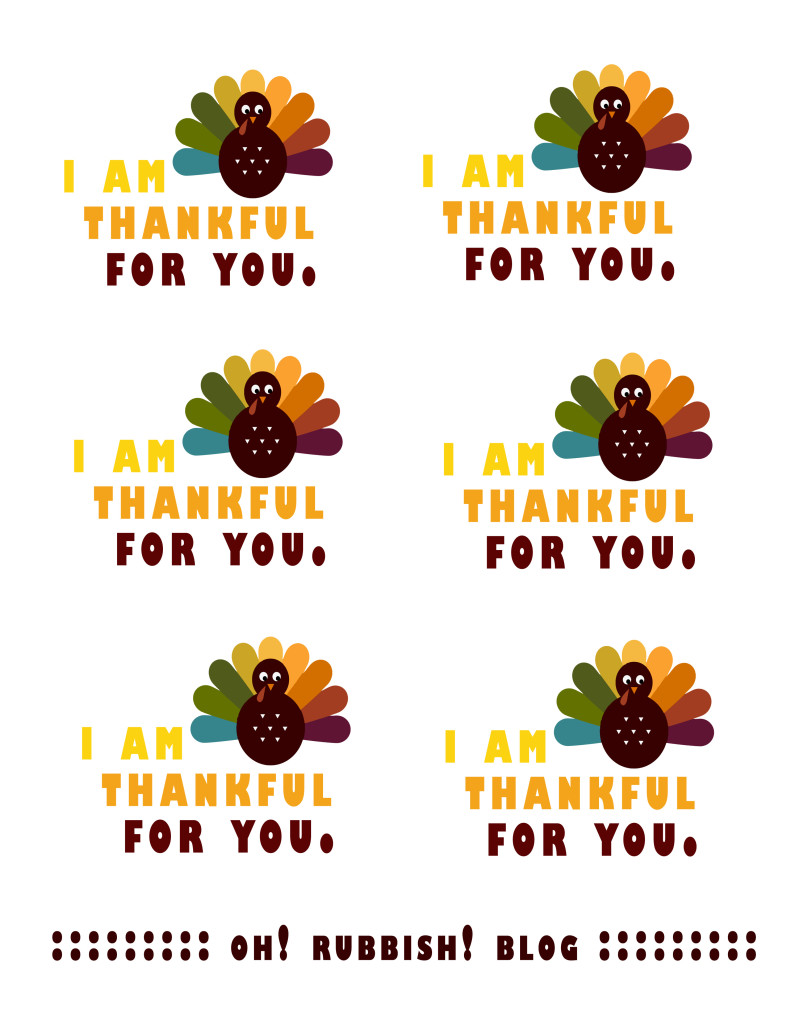 :: Thanksgiving Treats Pinterest :: Thanksgiving Favors for Guests ::
Using scissors and/or shaped scissors, cut out your tags and punch a hole through the top left corner.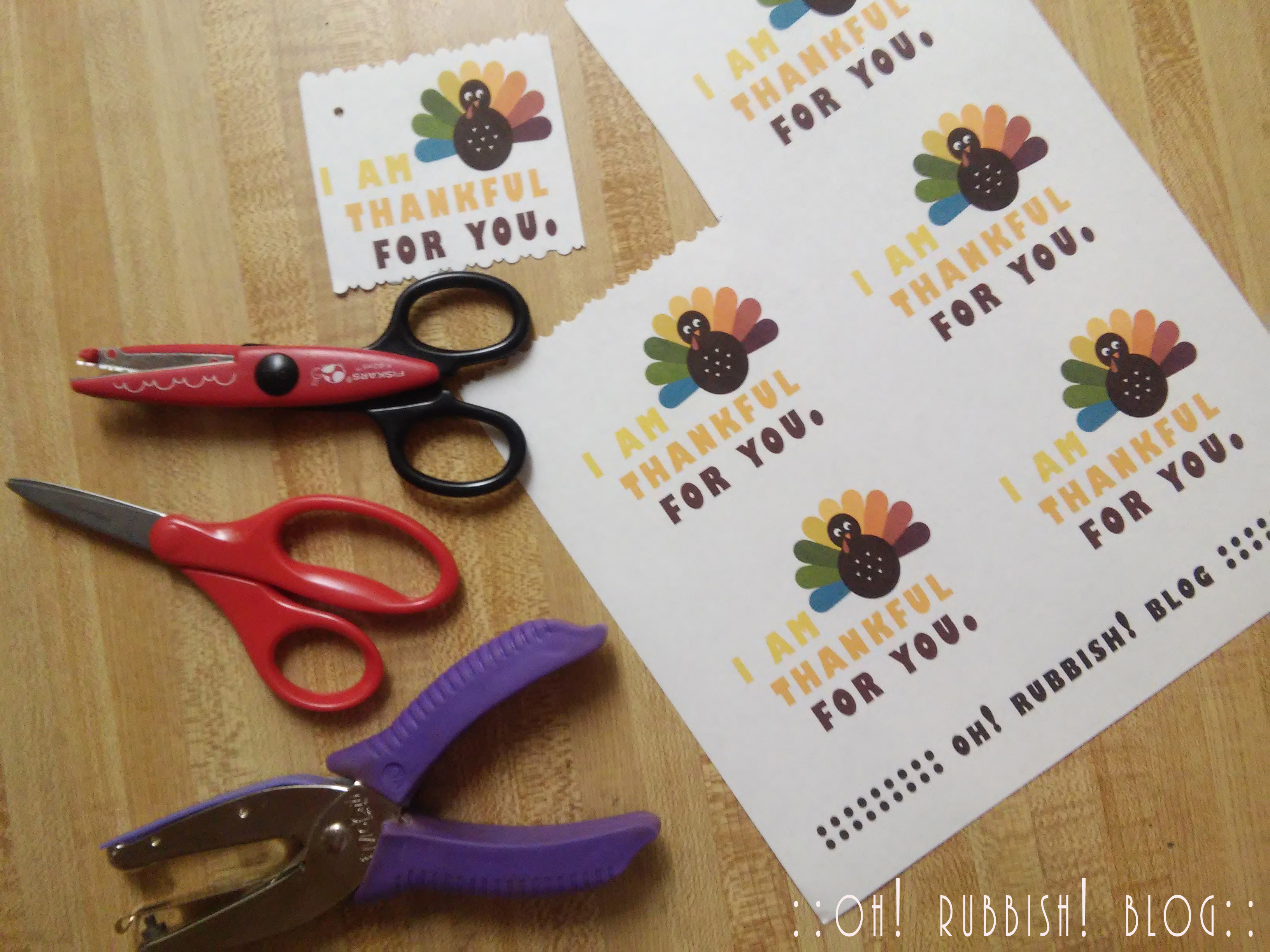 Then use your twine/ribbon to thread through the hole and attach to the top of your cone. These make great favors for the classroom, teachers, parties and as a place setting as well!
:: Thanksgiving Treats DIY :: Thanksgiving Favors Edible ::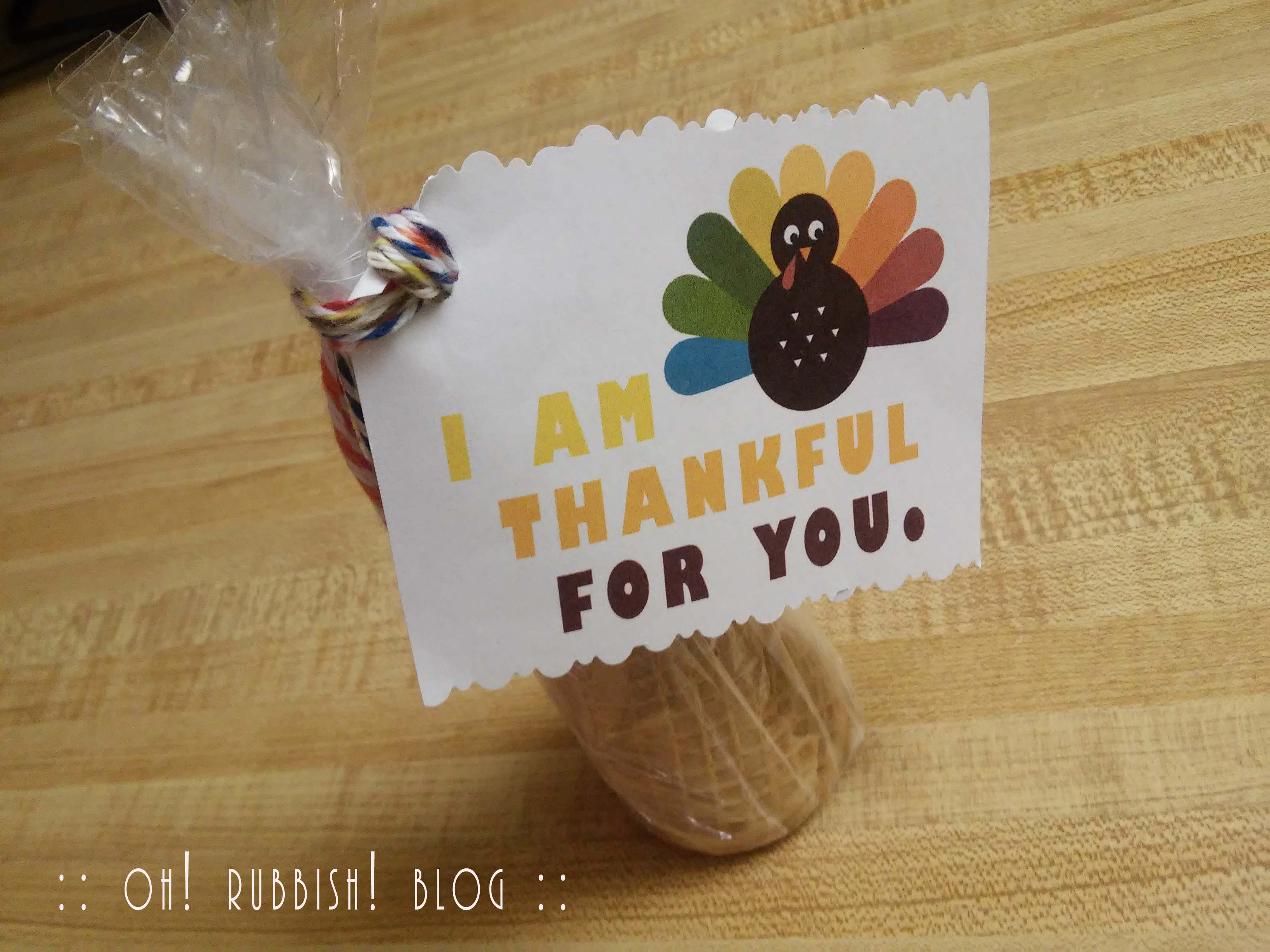 Happy Thanksgiving!
:: Thanksgiving Treat Bag Ideas :: Thanksgiving Treats for School Parties ::