VS. 
With two boys ages 7 and 10, we were torn between Blizzard Beach and Typhoon Lagoon Water Parks. And even though BOTH boys technically reach the water slides height requirements, some are still a little bit too extreme for them. SO, when comparing both water parks, Blizzard Beach offers something for BIG KIDS, that Typhoon Lagoon does not…

Blizzard Beach Ski Patrol Training Camp
This COOL training camp includes two floating icebergs obstacle courses…also called the Thin Ice Training Course. They need to step and maneuver floating icebergs, using a net for support, to get across to the other side.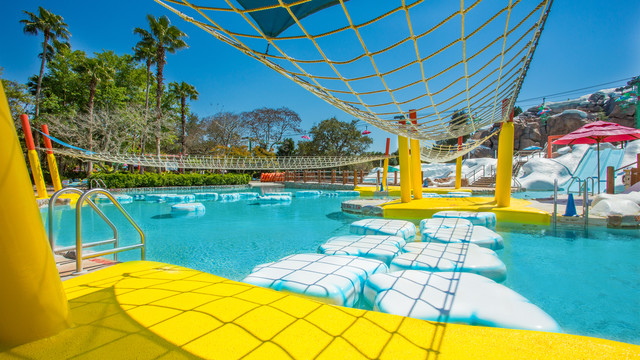 Another great feature is Fahrenheit Drops where kids zip line across a 8.5-foot-deep water pool that ends with a splash. This one isn't for everyone, as you need to be 5 feet tall and under. If your little ones don't swim very well, you can get free life vests throughout the park.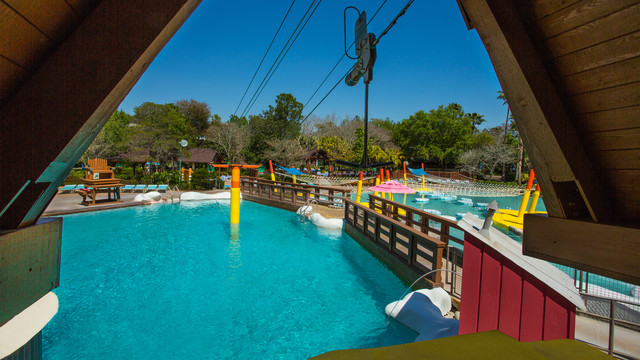 Kids will continue to enjoy more slides, some straight or curvy, some longer or shorter, some with their own bodies and some with inner tubes! And that's just this section of the water park!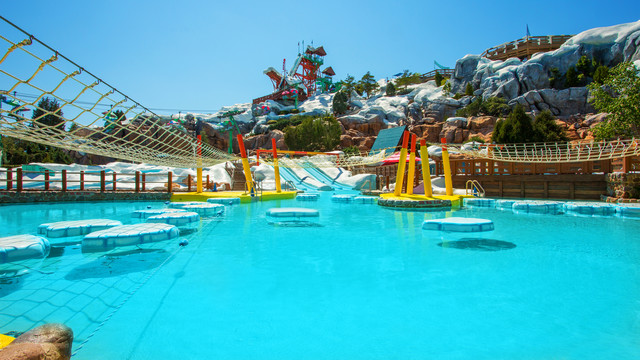 Typhoon Lagoon vs Blizzard Beach
The other great family features of this water park is Teamboat Springs, where the entire family (4-6 people) ride together on an inner tube raft down a 1200 foot water slide. This ride doesn't even compare to Typhoon Lagoon's ride, which is only up to 4 people and a mere 300 feet long.  This ride is super-long and super-wide, it was one of our boys favorite water slide rides!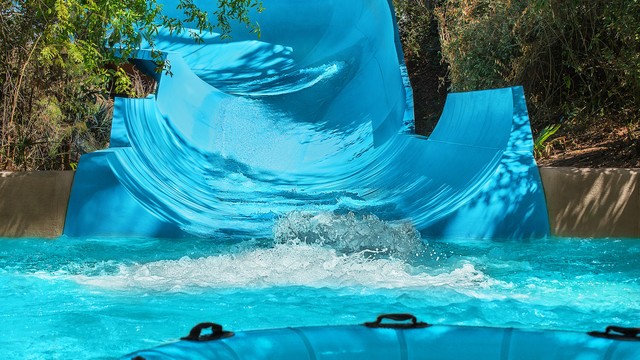 Blizzard Beach vs Typhoon Lagoon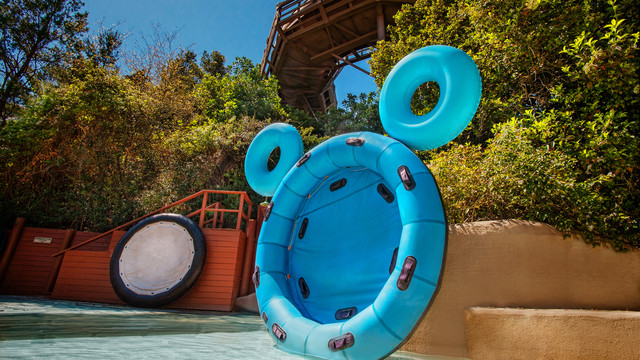 Blizzard Beach vs. Typhoon Lagoon
And then…you can CHILL OUT on the 3,000 foot long Cross Country Creek lazy river. This one is 1000 feet longer than Typhoon Lagoon's and it's way COOLER! Not only does it have super fun features, but it also has amazing caves!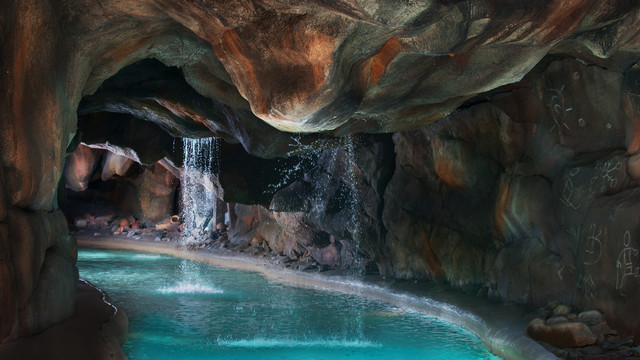 Lastly, Blizzard Beach features a Chair Lift ride! Every ski resort has a chair lift to ferry guests up the mountain, and Disney's Blizzard Beach is no exception! Must be 32″ or taller to ride.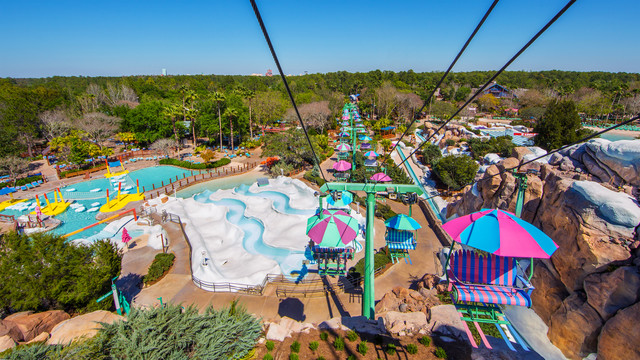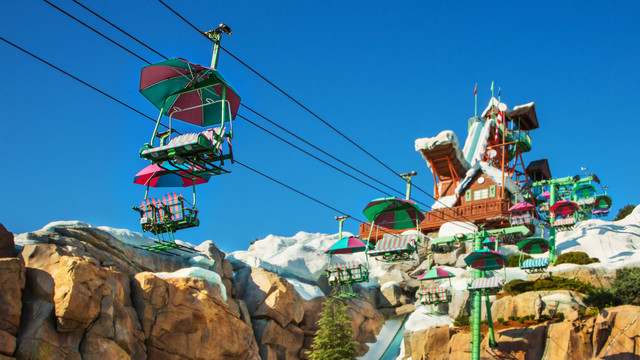 And since you'll be going in the HOT DAYS…I can tell you…that the white "snow" from Blizzard Beach truly reflects the hot sun, it felt much cooler than Typhoon Lagoon. Although Typhoon Lagoon has beautiful luscious landscape, the pools were dirtier because of it, and the floors were HOTTER! Blizzard Beach's water park does an outstanding job at keeping your feet cooled off by having continuous little sprays of water on the floors as you walk.
Typhoon Lagoon vs. Blizzard Beach
---
After attending BOTH Blizzard Beach and Typhoon Lagoon Water Parks, overall BOTH boys agreed and voted…BLIZZARD BEACH is the BEST WATER PARK FOR BIG KIDS!

Blizzard Beach versus Typhoon Lagoon
So…is Blizzard Beach better than Typhoon Lagoon?
It IS for BIG KIDS!
BLIZZARD BEACH IS THE WINNER!
whats better typhoon lagoon or blizzard beach