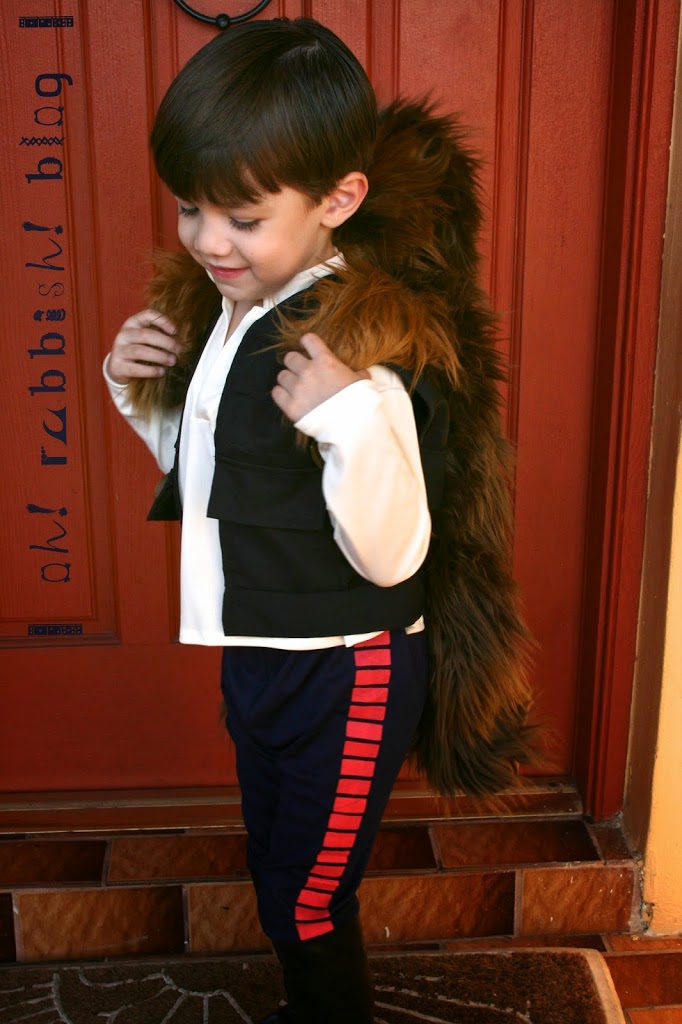 Kids Costumes Star Wars
Here is a great idea on how to enhance any Star Wars costume! The Han Solo Star Wars costume is manufactured by Rubie's Costumes and the very functional and adorable Chewbacca buddy backpack on his back, truly completes the look!
The options are endless, using any character costume from Star Wars (Han Solo (pictured), Luke Skywalker,  or Princess Leia) and adding any Star Wars buddy backpack (Chewbacca (pictured), Yoda, Ewok, or even R2D2.). The buddy backpacks comes with adjustable straps and a zippered compartment. Chewbacca is approximately 27″ high.