Trick 'n Treat. Step 1: Add treat. Step 2: Add trick. Step 3: Trick 'n Treat! by: Oh! Rubbish! Blog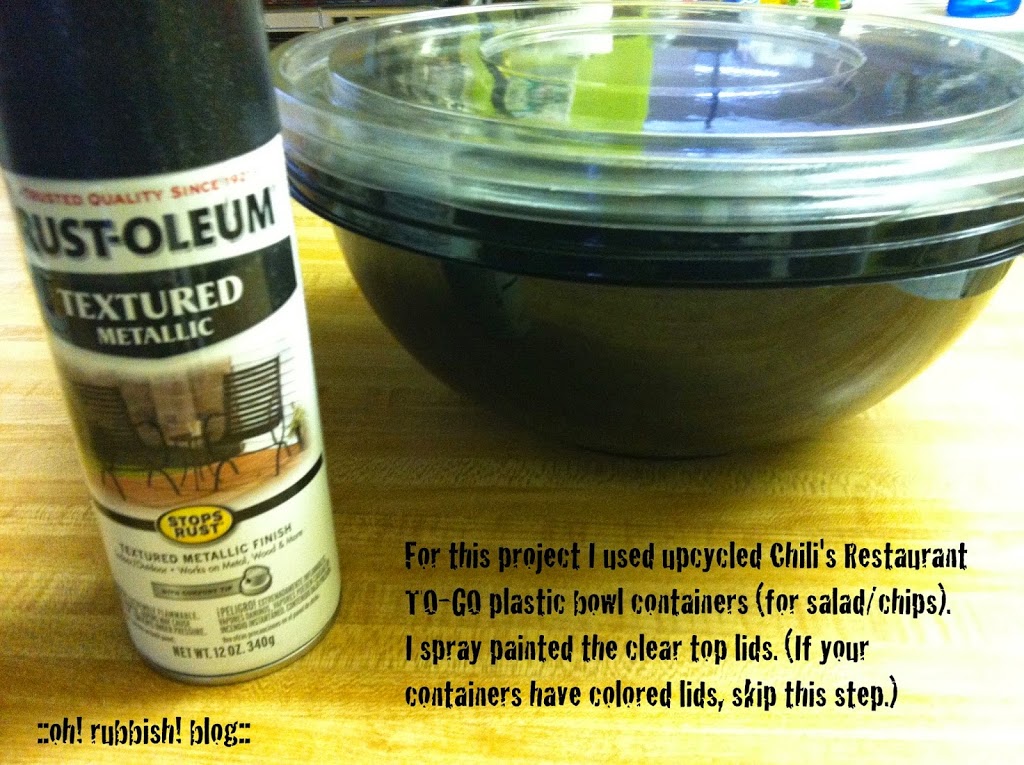 This is a great idea as Halloween treat crafts, Halloween kids party activities and Halloween trick treat ideas.
For this project, I used upcycled Chili's Restaurant TO-GO plastic bowl containers (for salad/chips). I spray painted the clear top lids.
(If your containers have colored lids, skip this step).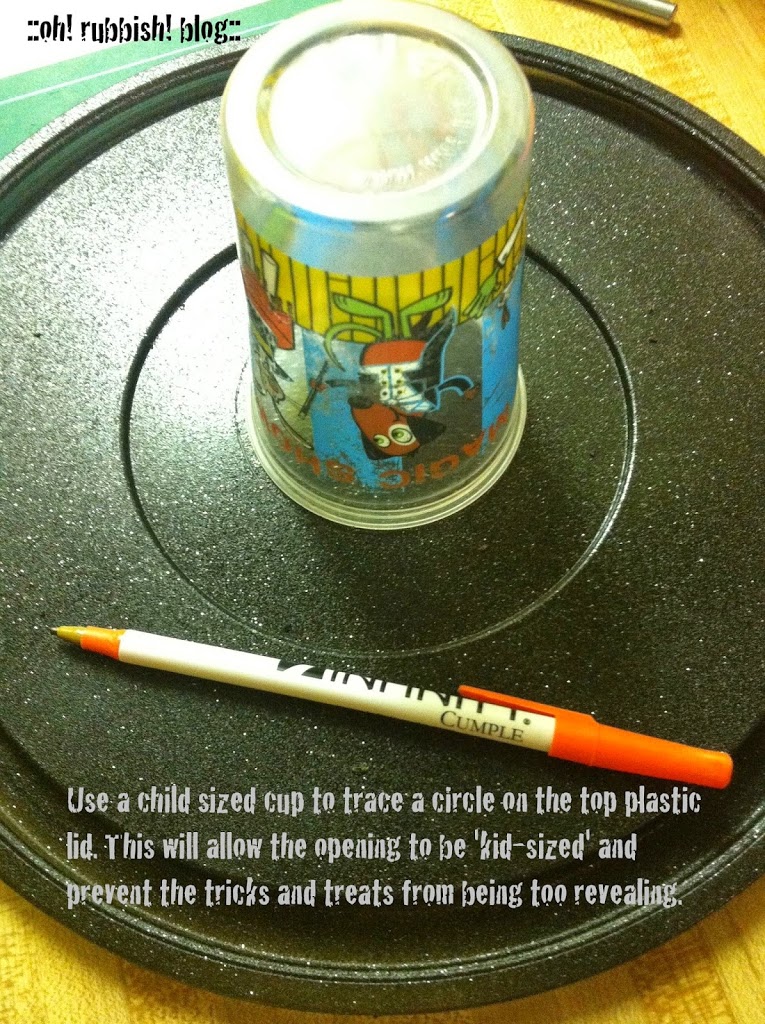 Use a child sized cup to trace a circle on the top plastic lid.
This will allow the opening to be 'kid-sized' and prevent the tricks and treats from being too revealing.  Halloween Food Crafts.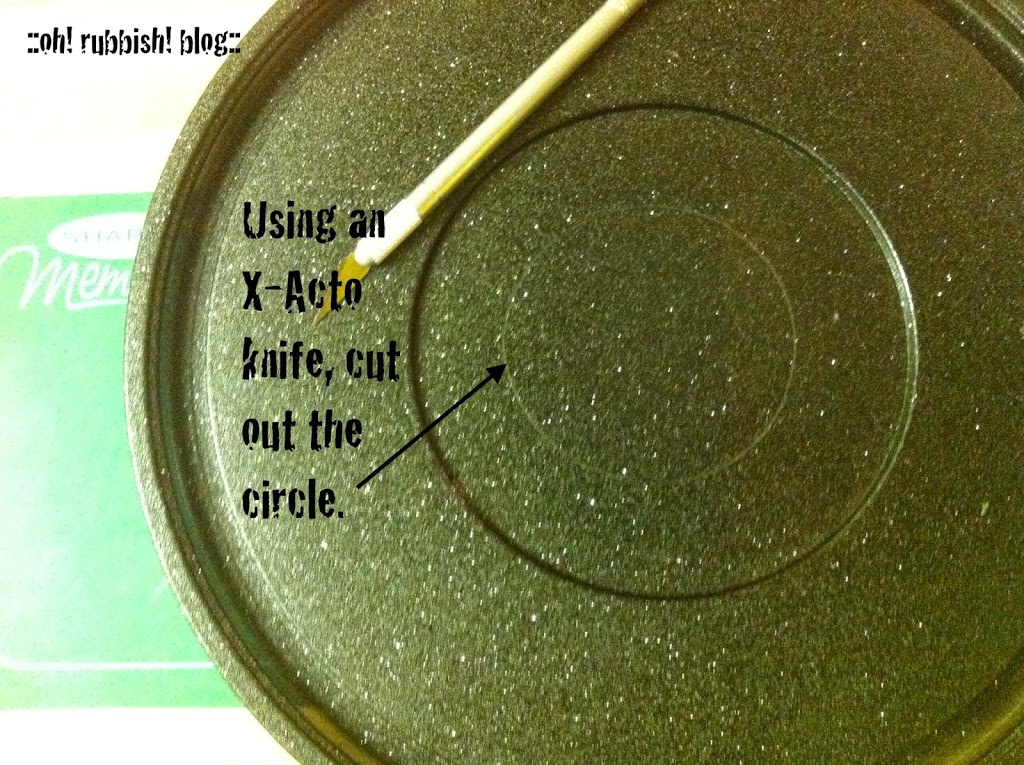 Using an X-Acto Knife, cut out the circle.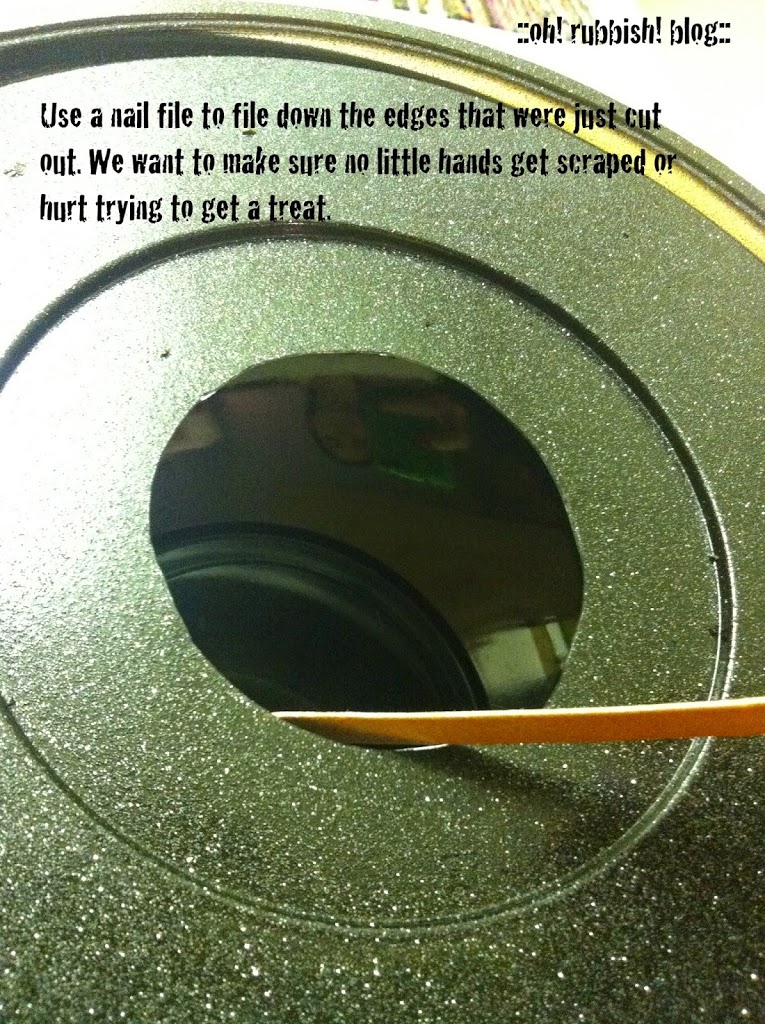 Use a nail file to file down the edges that were just cut out.
We want to make sure no little hands get scraped or hurt trying to get a treat.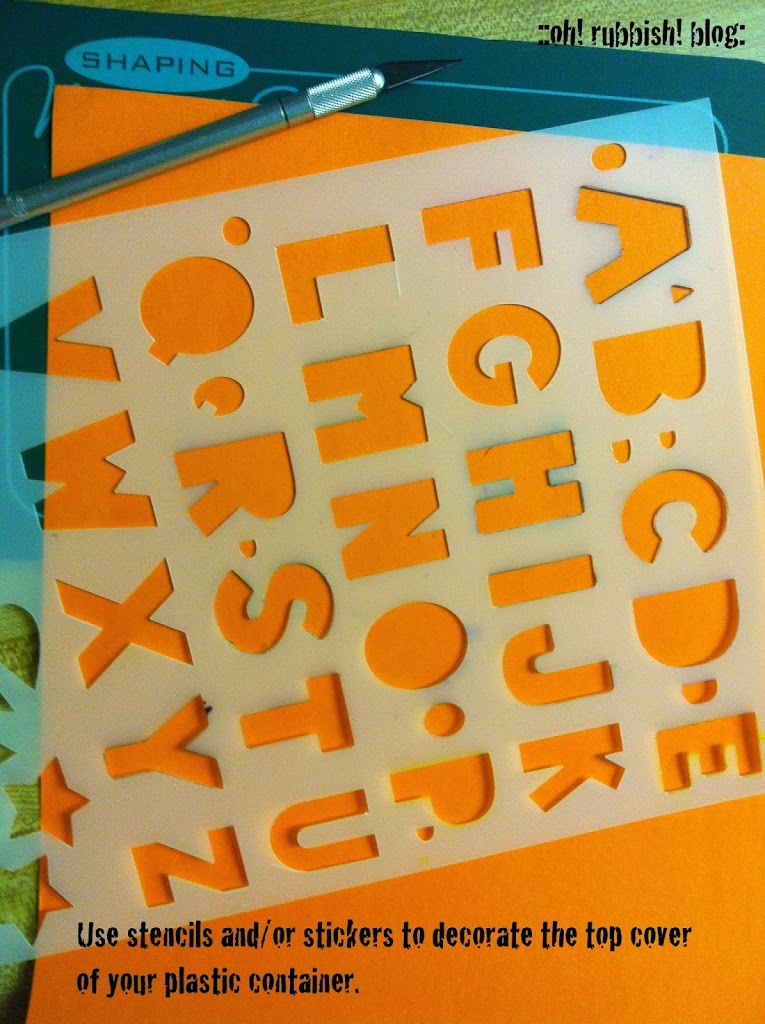 Use stencils and/or stickers to decorate the top cover of your plastic container.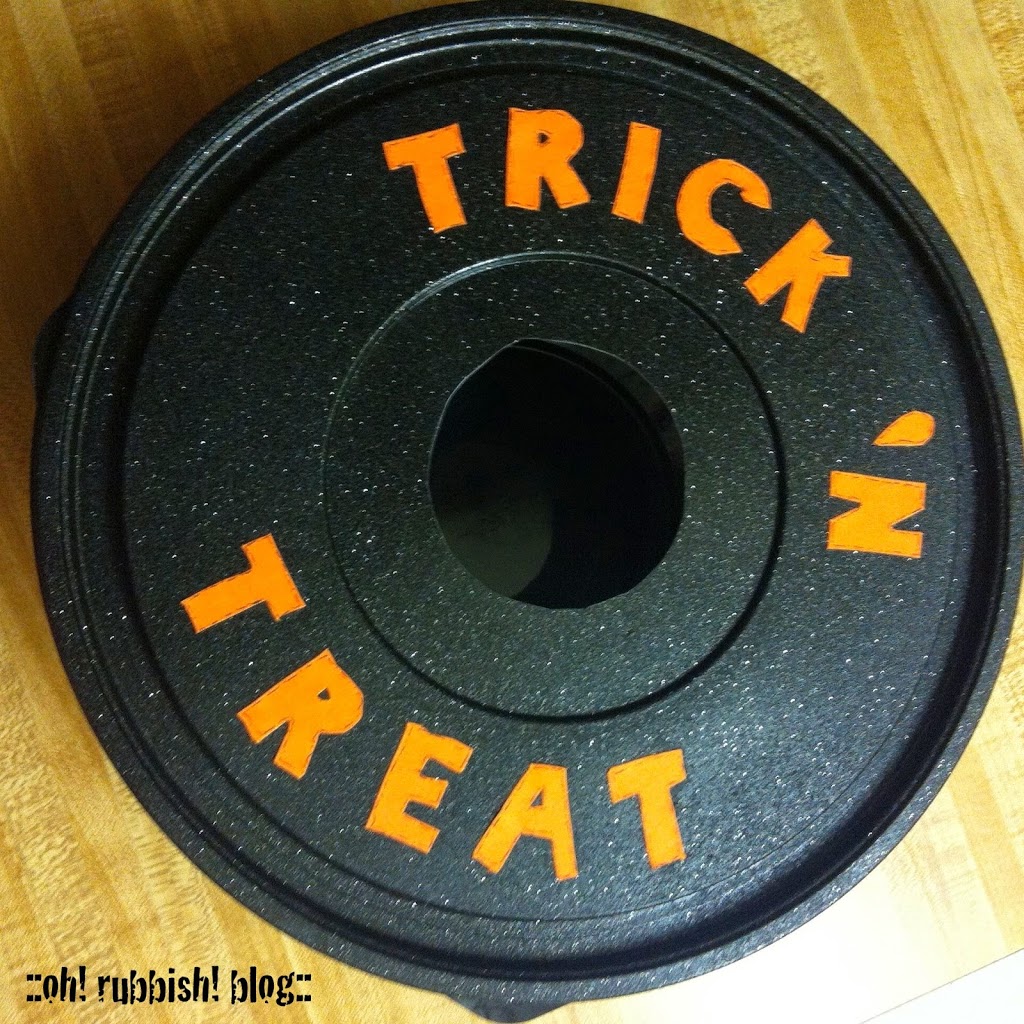 Now…for the trick part of the activity.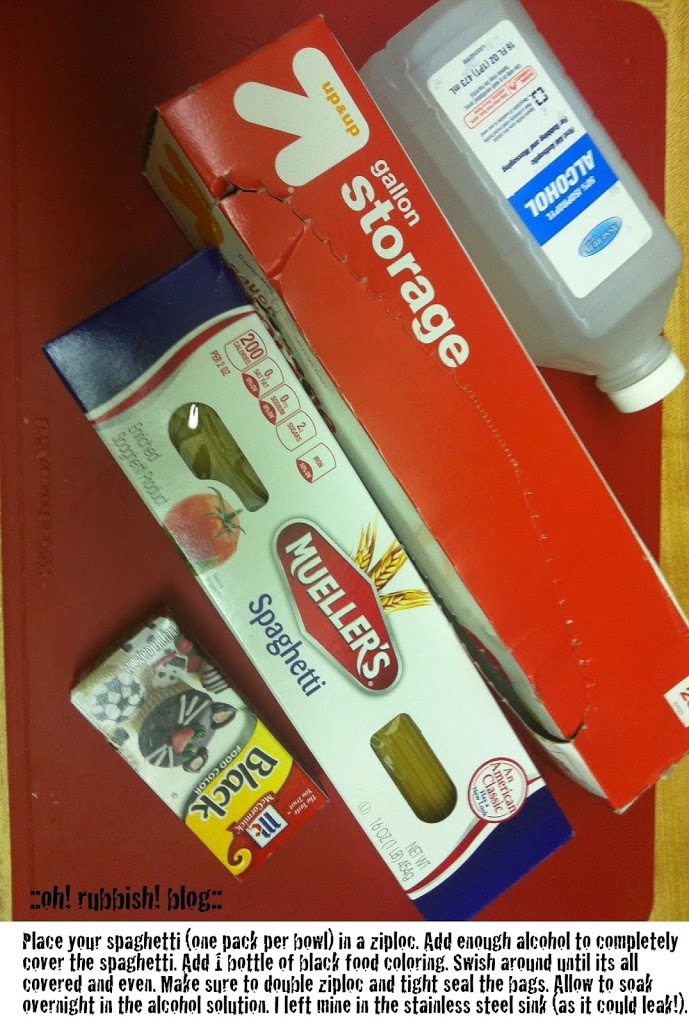 Place your spaghetti (one pack per bowl) in a ziploc. Add enough alcohol to completely cover the spaghetti. Add 1 bottle of black food coloring. Swish around until its all covered and even. Make sure to double ziploc and tight seal the bags. Allow to soak overnight in the alcohol solution. I left mine in the stainless steel sink (as it could leak!).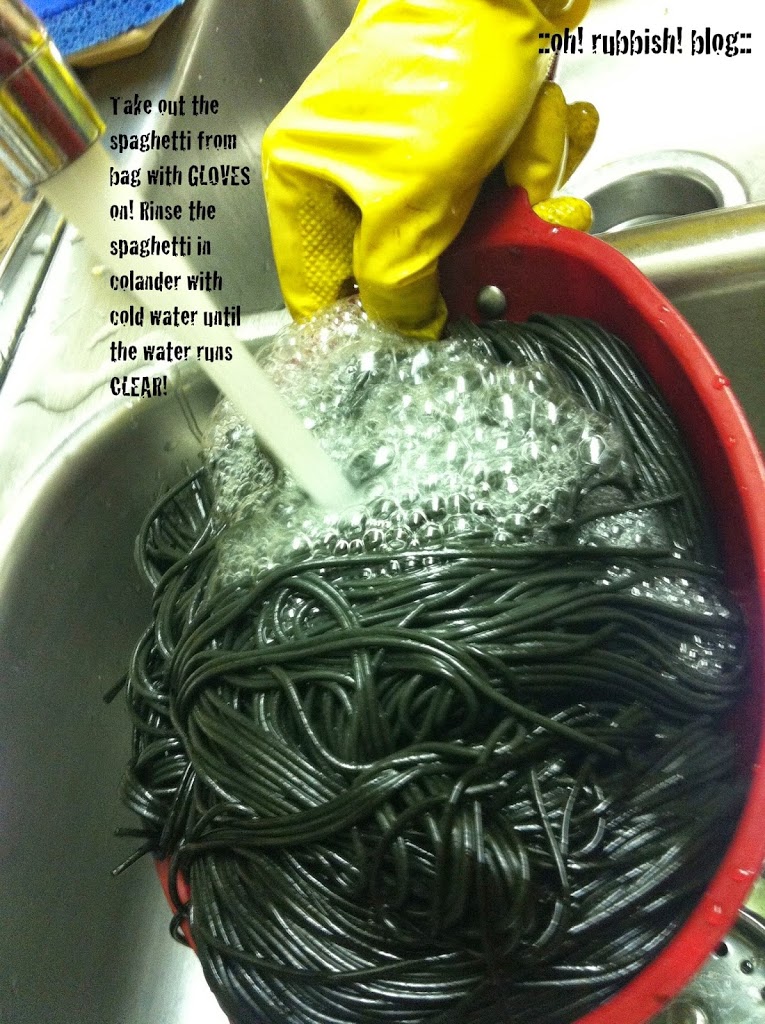 Take out the spaghetti from bag with GLOVES on! Rinse the spaghetti in colander with cold water until the water runs CLEAR!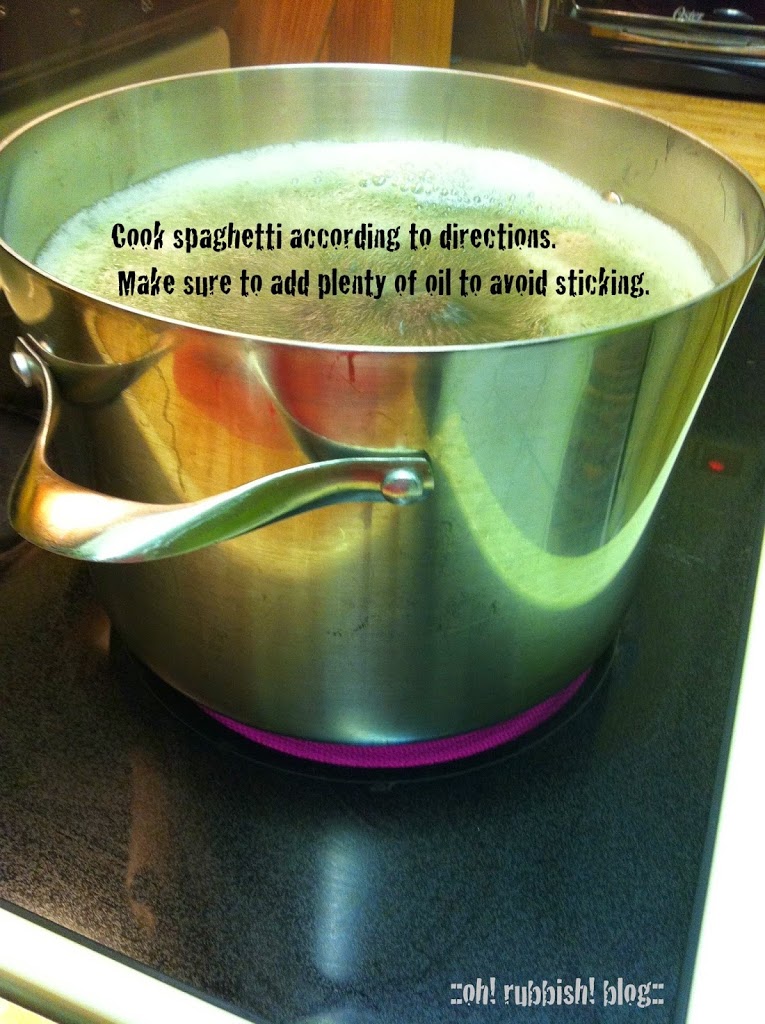 Cook spaghetti according to directions. Make sure to add plenty of oil to avoid sticking.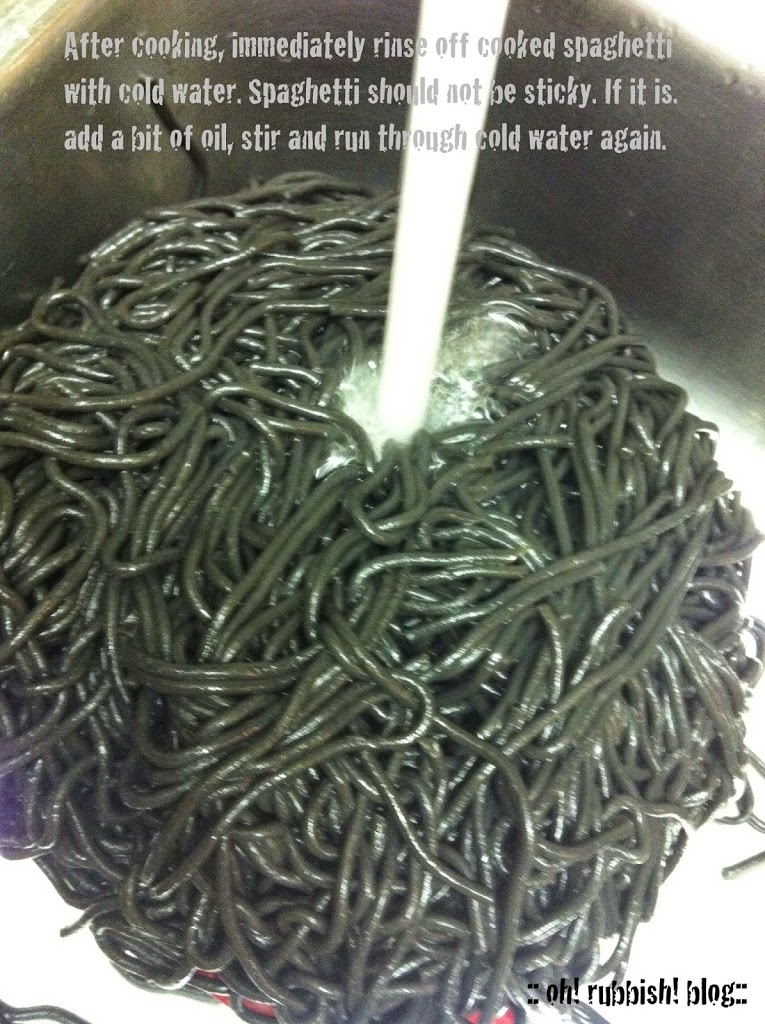 After cooking, immediately rinse off cooked spaghetti with cold water. Spaghetti should not be sticky. If it is, add a bit of oil, stir and run through cold water again.
Great Halloween party activities kids and fun activities Halloween parties.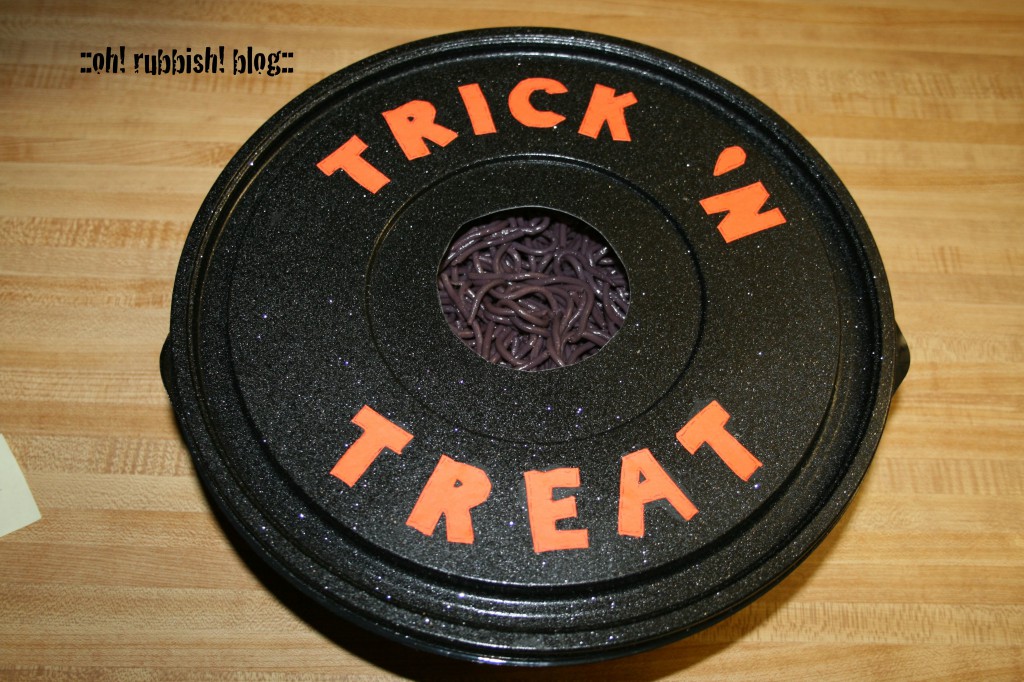 This is truly such a great idea for Halloween kids craft projects, for kids Halloween party games activities and even to get those who are trick-or-treating as a Halloween trick treat game!
Feel free to leave comments and/or suggestions below! Trick 'n Treat!