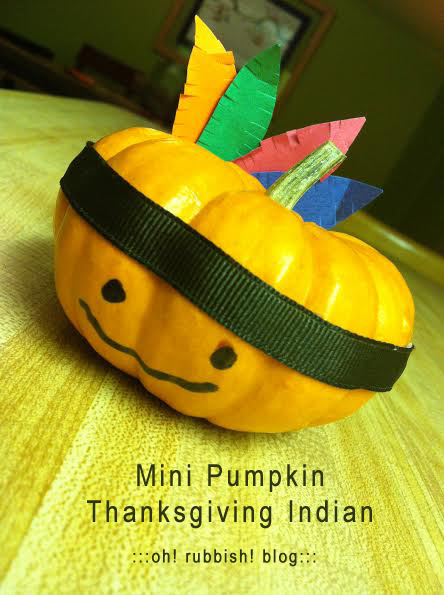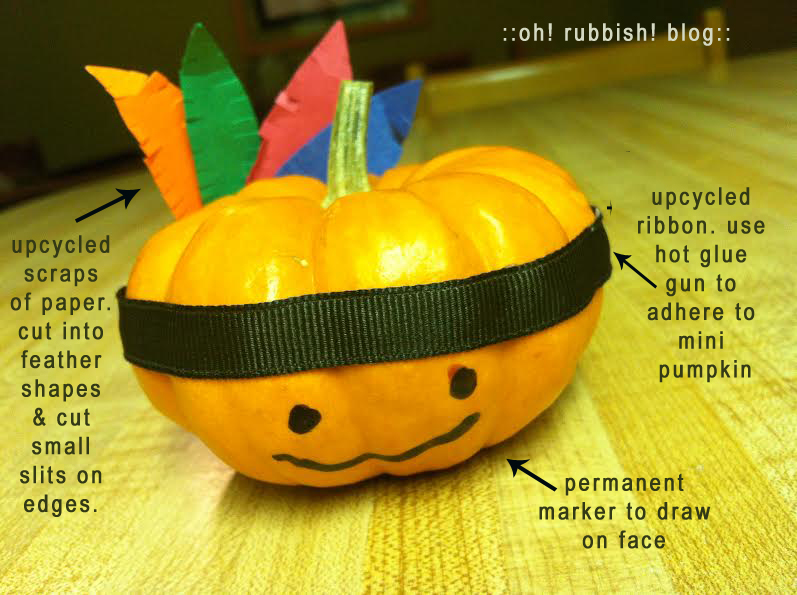 Quick Easy Thanksgiving Crafts Kids
::Mini Pumpkin Thanksgiving Indian::
Materials:
mini pumpkin, upcycled scraps of paper, ribbon, hot glue gun, scissors, permanent marker.
Directions:
 Measure ribbon length around your mini pumpkin. Cut & glue in place with hot glue gun. Cut feather shapes from upcycled construction paper and/or scraps of paper in various colors and/or patterns. Using the tips of the scissors, cut small slits around the edges of the previously cut feather shapes. Arrange in the order you would like and adhere to the inside part of the headband. Then, using a permanent marker, draw a face on your mini pumpkin.
This activity is a great idea as Thanksgiving crafts projects for kids. Perfect as a centerpiece , part of your place setting, or even as place cards.
Feel free to post how you incorporated your Mini Pumpkin Indians.
 Thanksgiving Day Crafts Kids