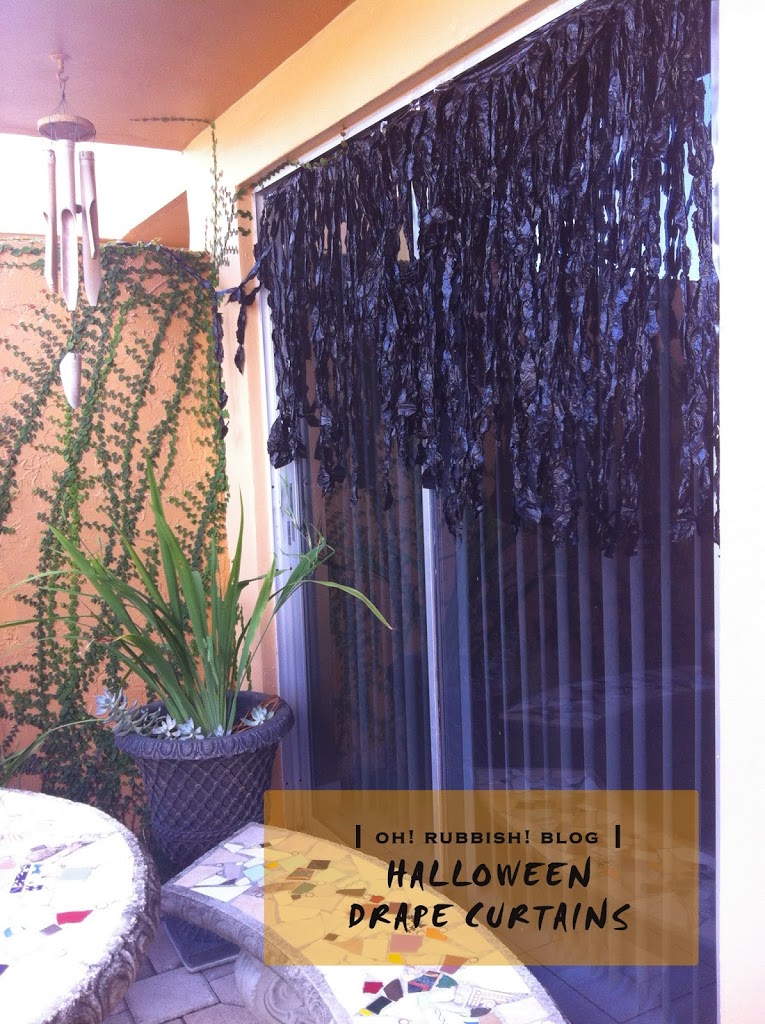 :: Creepy Halloween Drape Curtains Using Black Plastic Garbage Bags ::
DIY:: Indoor & Outdoor Halloween Window & Door Decorations ::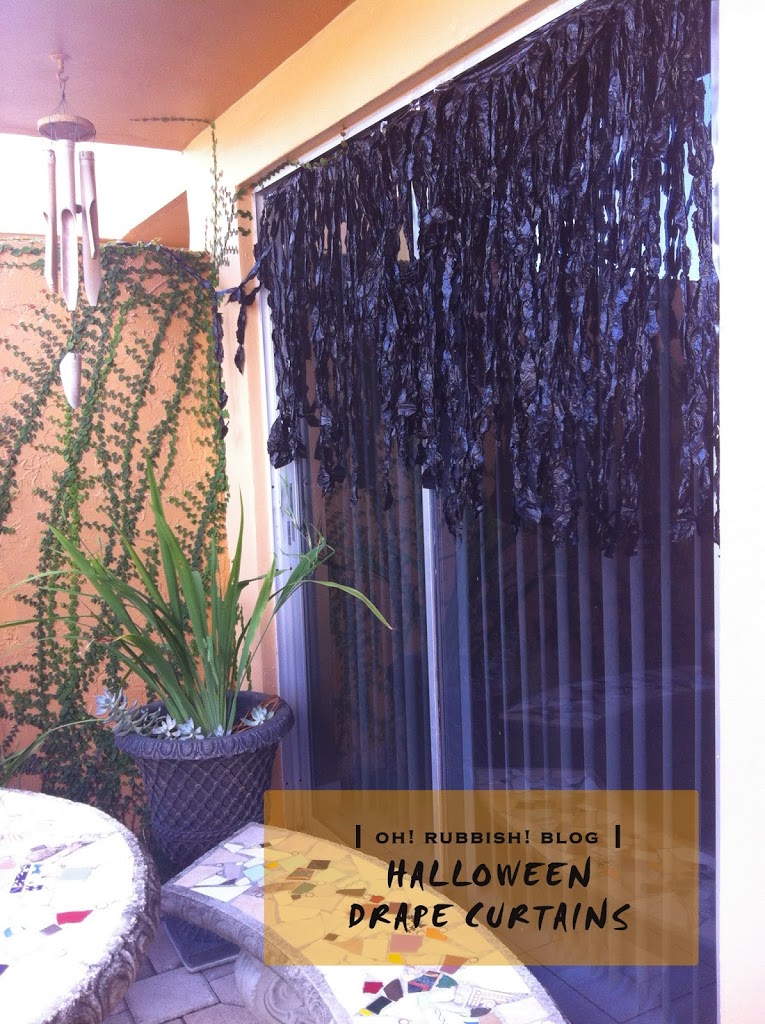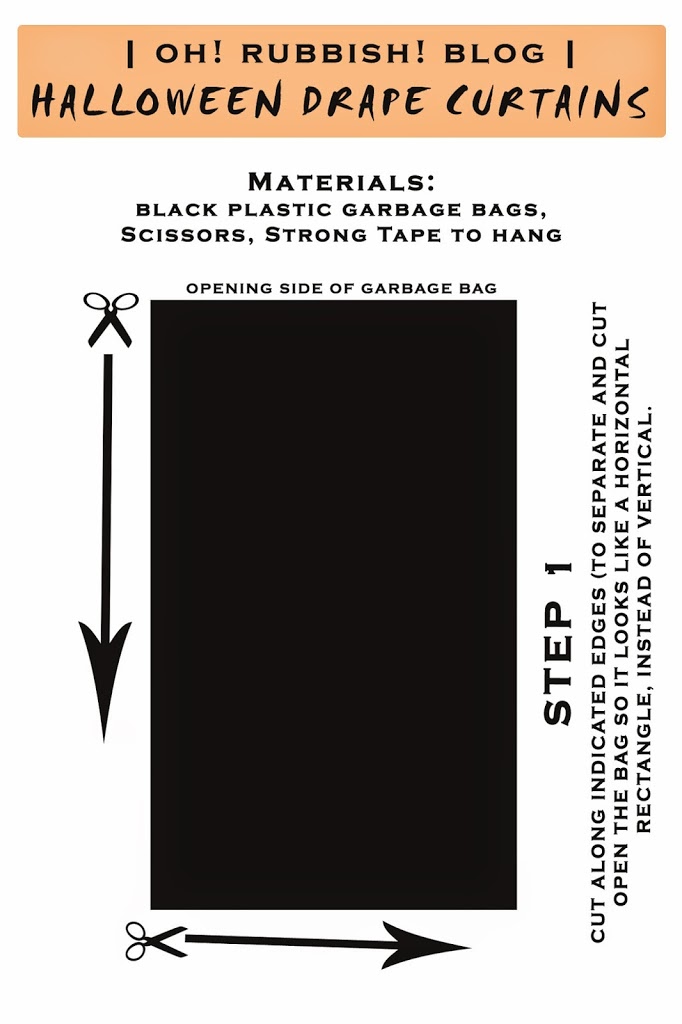 Materials: black plastic garbage bags, scissors, strong tape to hang.
Step 1: Cut along indicated edges (to separate and cut open the bag so it looks like a horizontal rectangle, instead of vertical.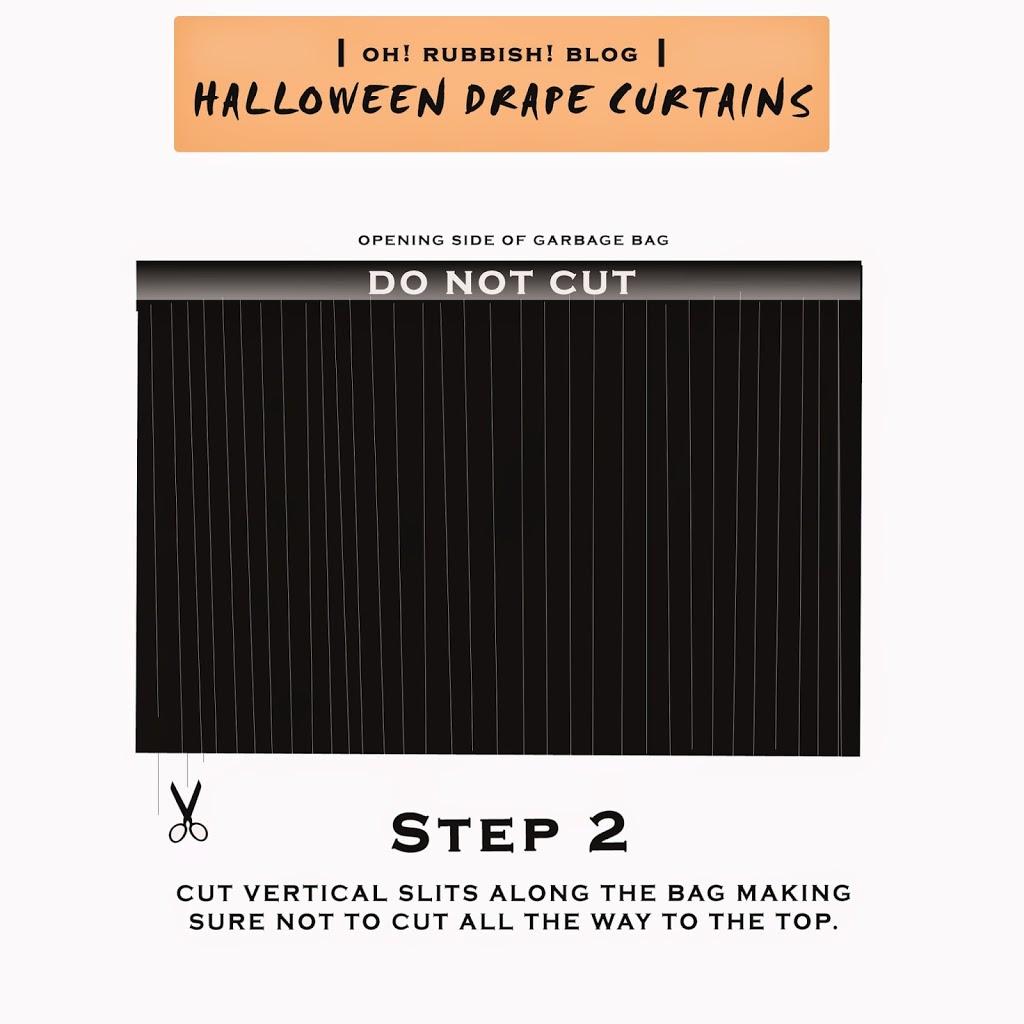 Step 2: Cut vertical slits along the bag, making sure not to cut all the way to the top. 
:: DIY Halloween Outdoor Decorating Ideas  :: Homemade Halloween Outdoor Decorations ::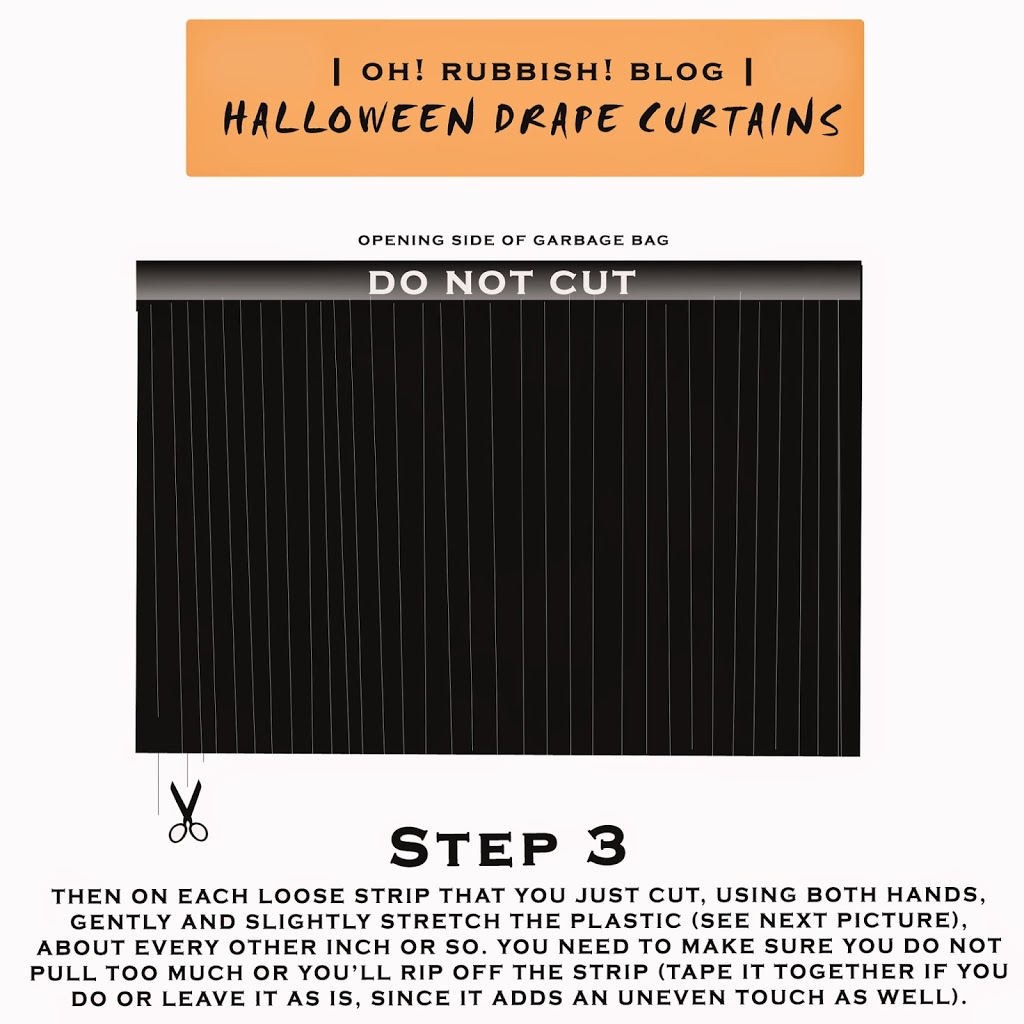 Step 3: Then, on each loose strip that you just cut, using both hands, gently and slightly stretch the plastic (see next picture) about every other inch or so. You need to make sure you do not pull too much or you'll rip off the strip (tape it together if you do or leave as is, since it adds an uneven touch as well). 
:: Scary Halloween Outdoor Decorating Ideas ::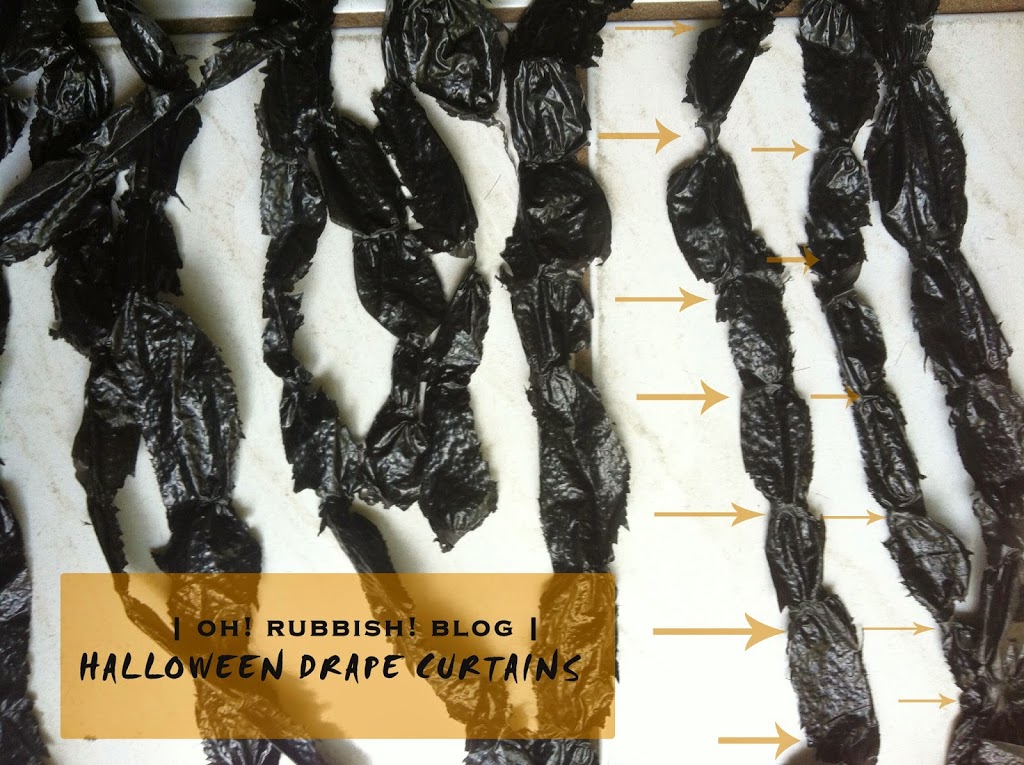 Halloween Outdoor Decor Ideas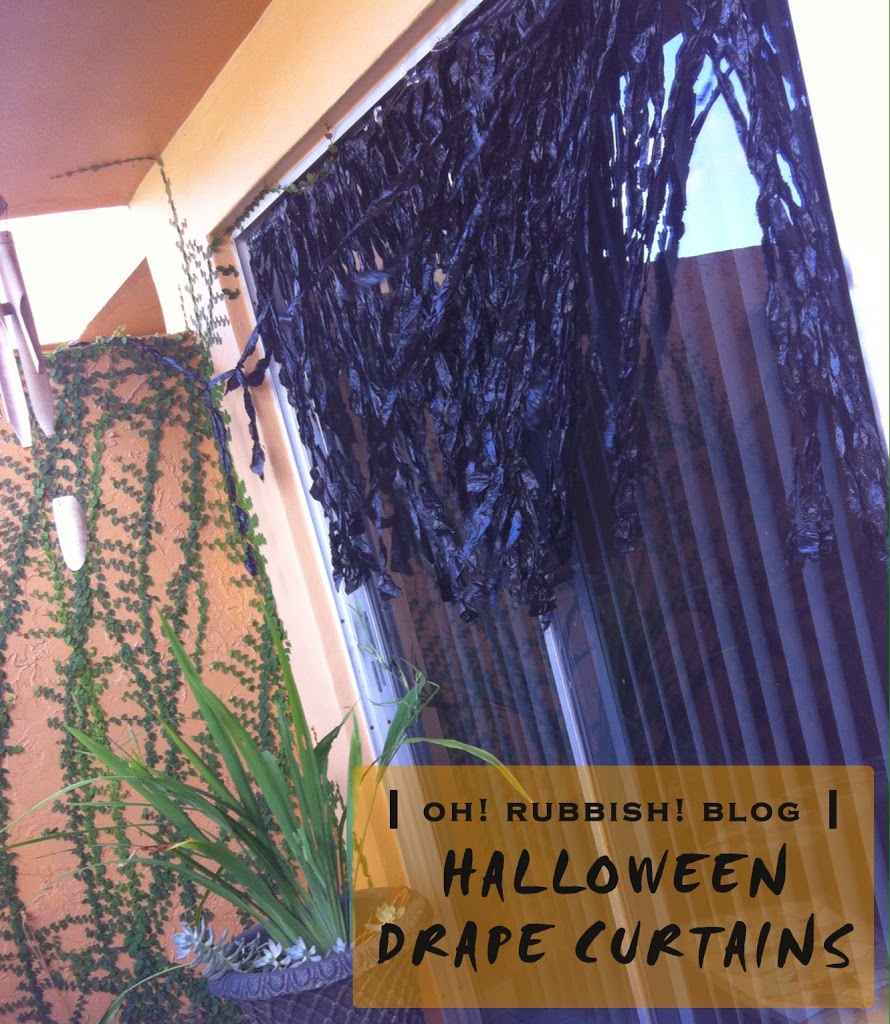 DIY Halloween Outdoor Decorations