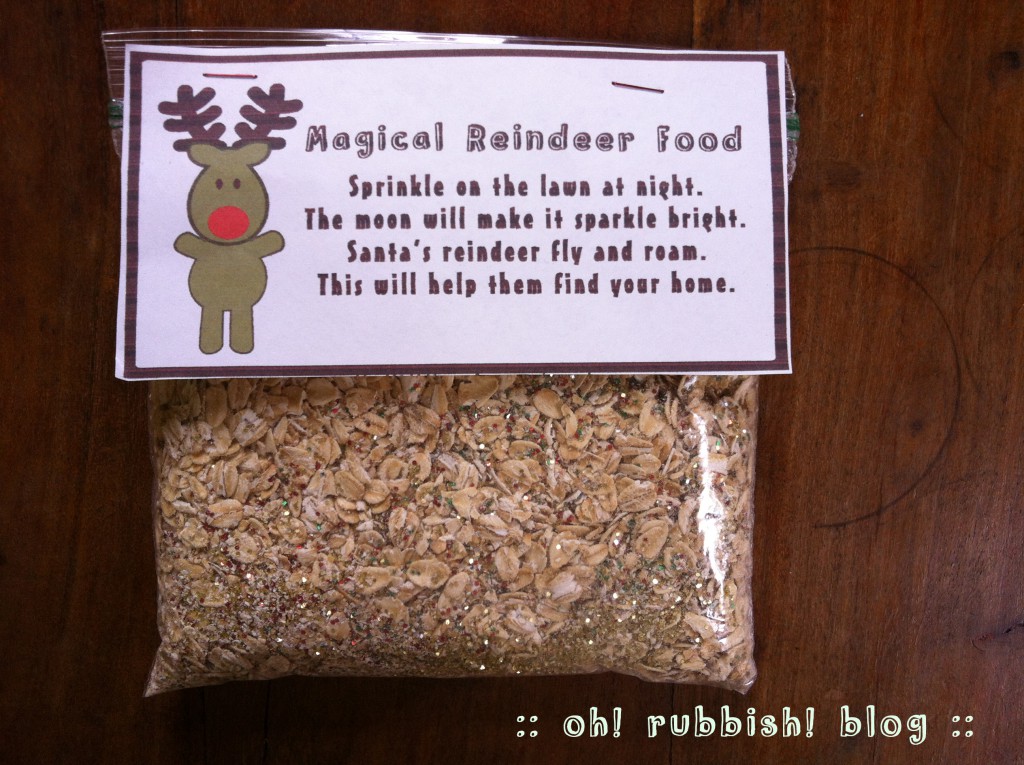 Help guide Santa's sleigh to your house on Christmas Eve with this Magic Reindeer Food!
::Here's the Reindeer Food Recipe Poem ::
Sprinkle on the lawn at night,
The moon will make it sparkle bright.
Santa's reindeer fly and roam.
This will help them find your home.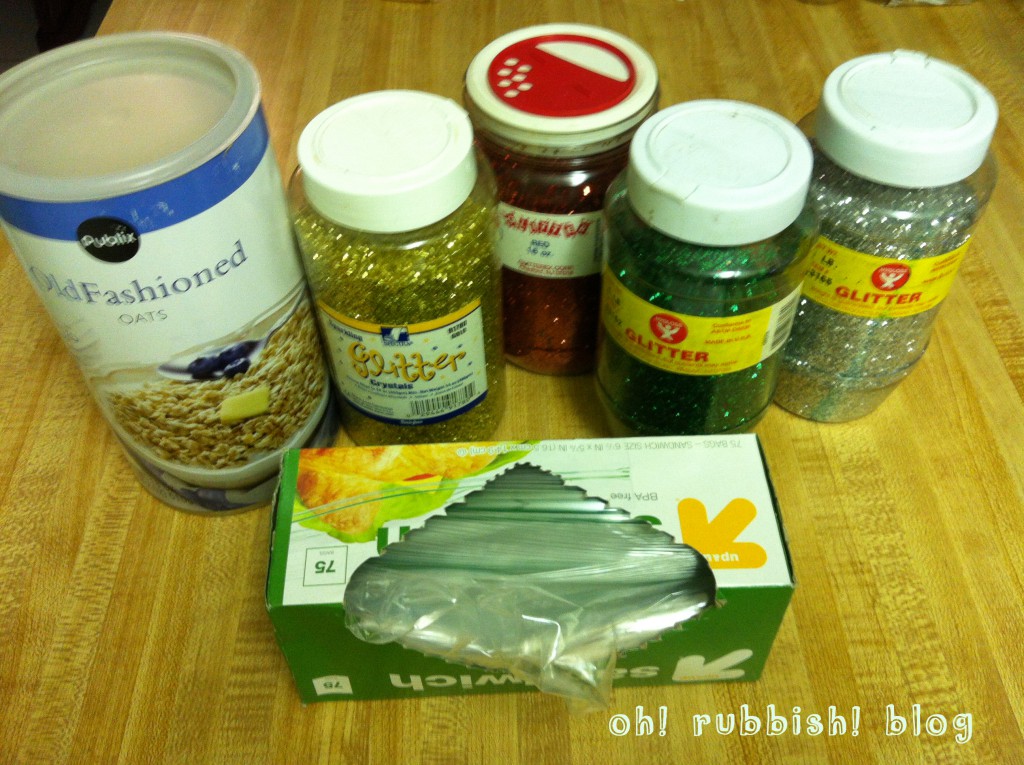 :: What you'll need ::
Oatmeal
Glitter (any colors)
Sandwich or snack-sized ziploc bags
Printable (provided below)
:: Christmas Reindeer Food Recipe :: Oatmeal Reindeer Food ::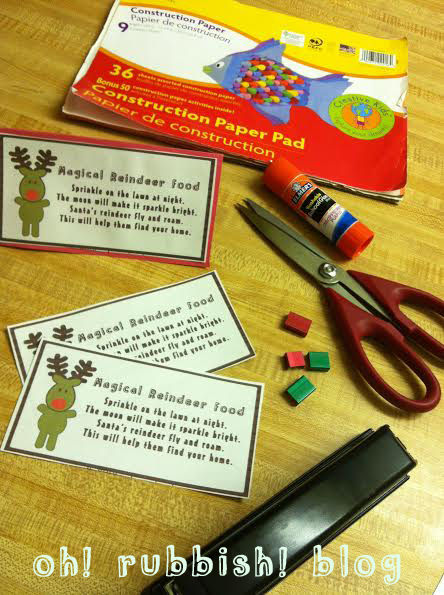 Magic Reindeer Food Craft :: Here's what you need to do to make Santa reindeer food.
:: What to Do ::
Have your kids put the oatmeal and glitter inside the ziploc bags. Shake it up and seal.  Print the printable provided below. There are two versions: rectangular one for the ziplocs and a square one if you are using it as a sign. Then cut them and staple to the ziploc bags. You can also glue your printable onto construction paper to make a tent to place over the ziploc.  See picture below: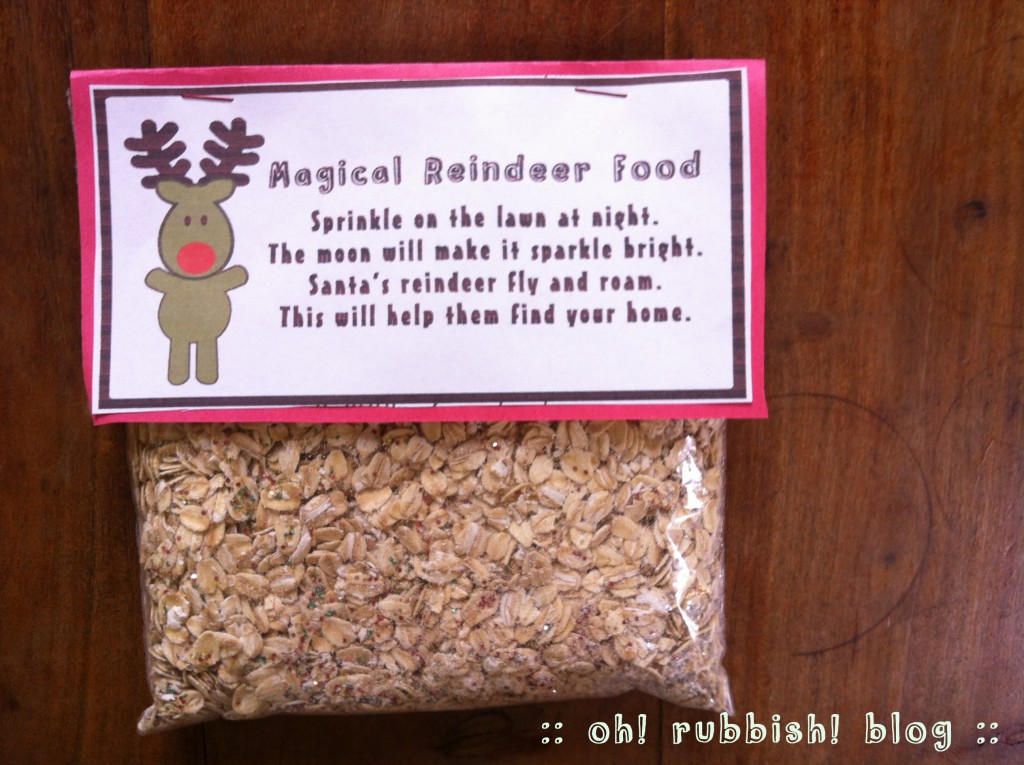 Printable Magic Reindeer Food Poem :: Magic Reindeer Food Printable 
::Magical Reindeer Food Printable for Ziplocs::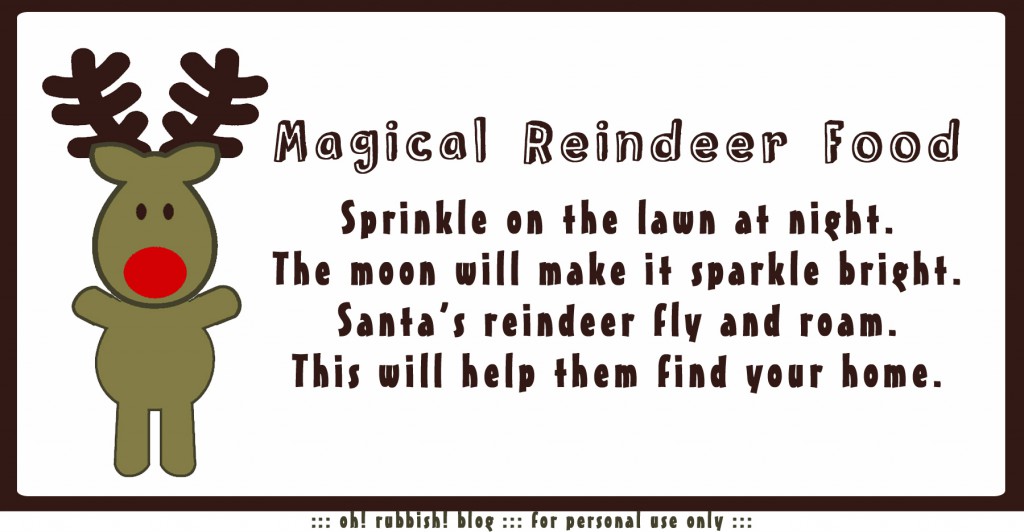 :: Poem Reindeer Food :: Poem Magic Reindeer Food ::
::Magical Reindeer Food Printable for a sign::