Duff Beer Printables
Nothing says Homer like Duff Beer! With this Duff Beer Printable you can disguise any party drink to please Homer!  This printable prints two at a time and fits the smaller 7.5 fl oz cans to the top,  the 12 fl. oz. cans to the top of the curve, and covers most beer bottle labels (see picture to see how they fit).
Simpsons Birthday Banner
 :: Here's What You'll Need ::
Printables
Scissors
String, ribbon or yarn
Glue

:: Here's What To Do ::
Cut out the printables (found at the end of the post) and fold along the top thin rectangular section above each triangle (see picture above).
:: The Simpsons Party Ideas ::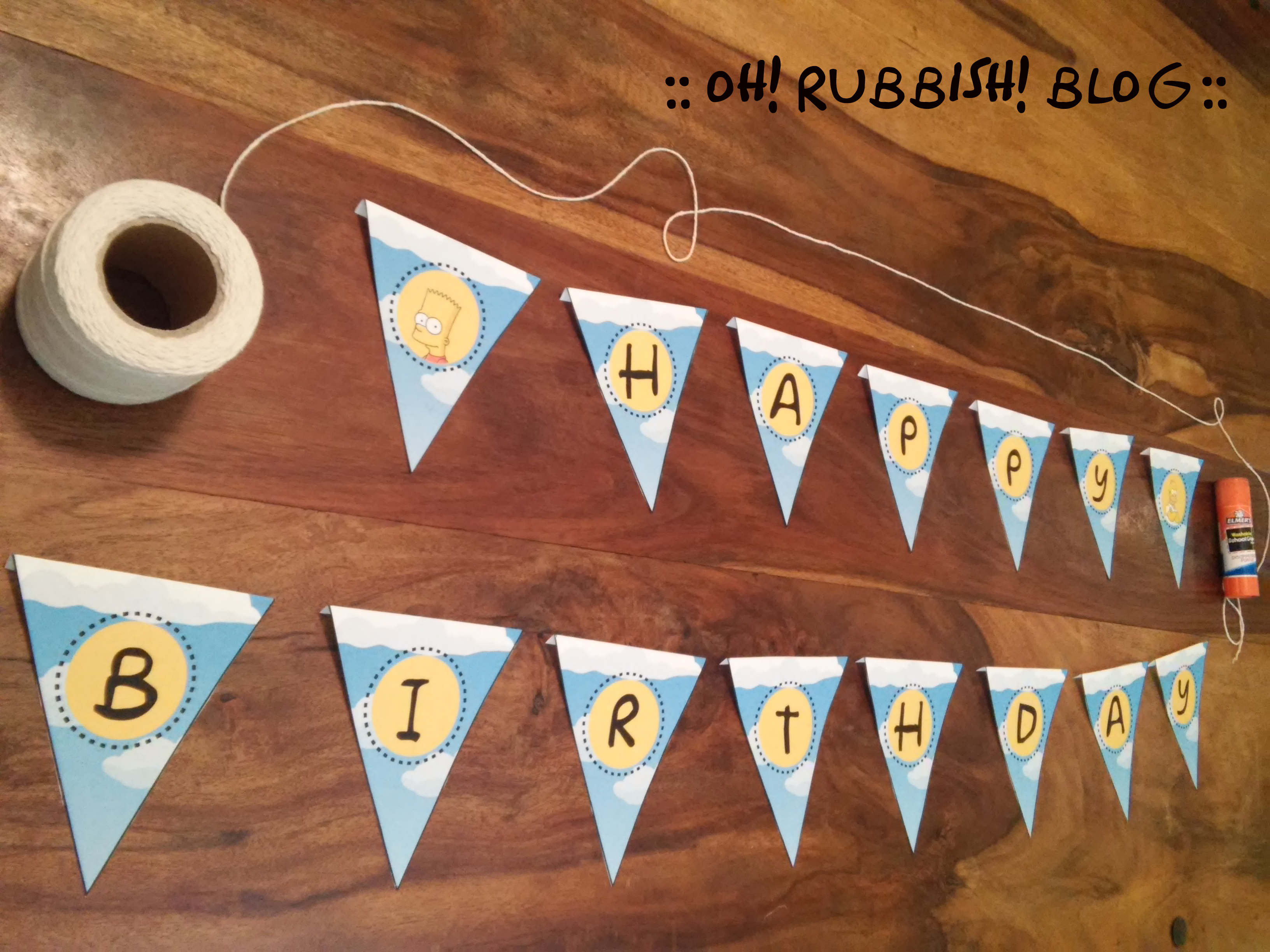 Lay out your banner exactly how you would like it to look. Using the string, yarn or ribbon, measure the length of your banner, starting from right to left, and making sure to leave extra string at both ends in order to hang easily. :: NOTE:: There are two ways to this, depending on what's more comfortable for you. If you leave the banner as shown above, you can't flip the triangles over and glue the string, or the words will come out backwards.  If you would like to turn the triangles over (as shown below), then you need to place the banner backwards faced down. (For example: YPPAH YADHTRIB).
:: Simpsons Birthday :: Bart Simpson Party Ideas ::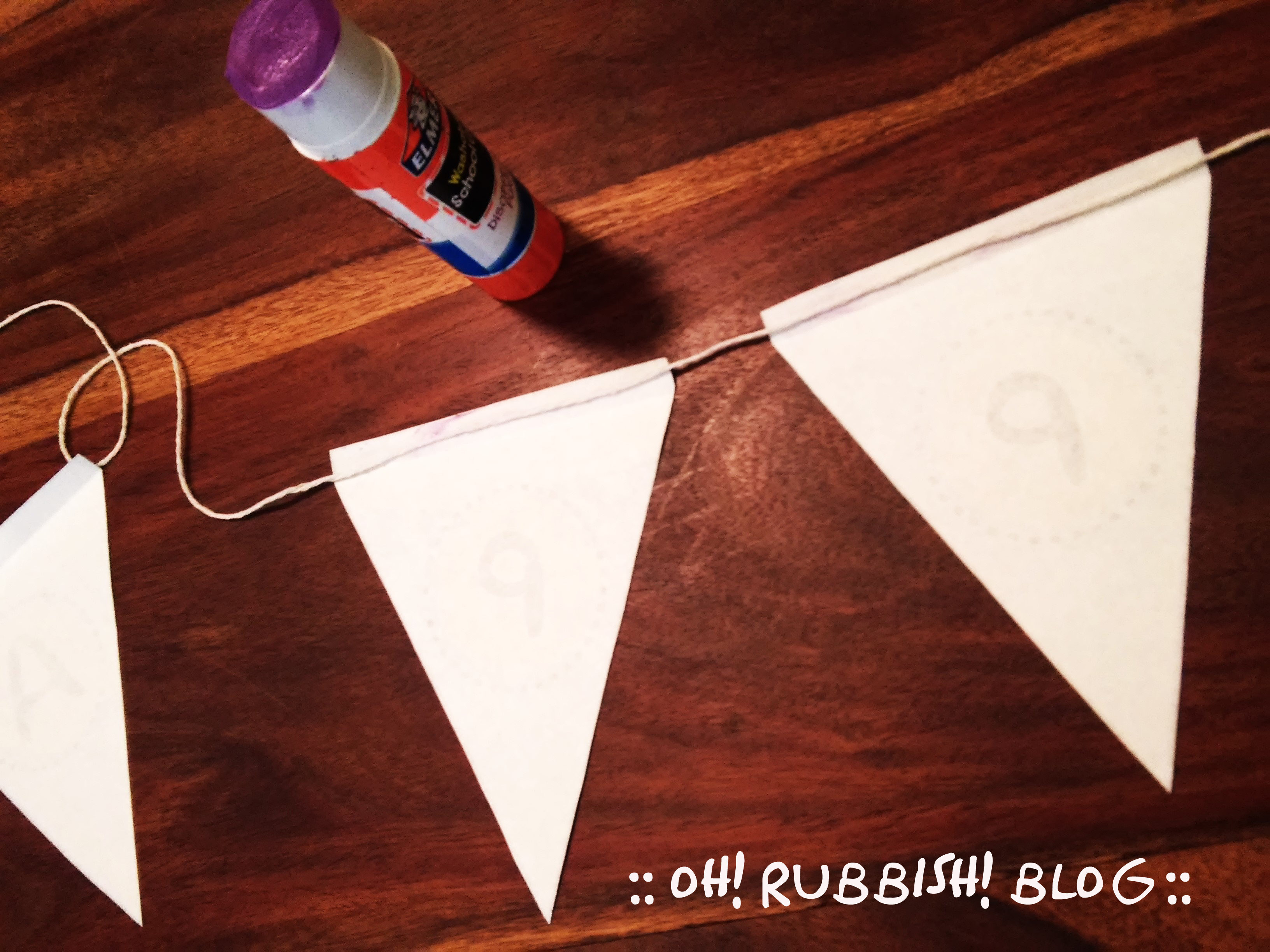 In order to give the banner a more 3D effect, I glued the string to the triangle (as shown above), but didn't seal the flap down. As you can see the picture below, once dried, you fold that rectangular section down, which in turn provides the banner a raised edge effect.