Turn Any Art Inspiration Into a Wall Cling
…in my case…it was a Beatles Yellow Submarine shower curtain turned into a wall cling!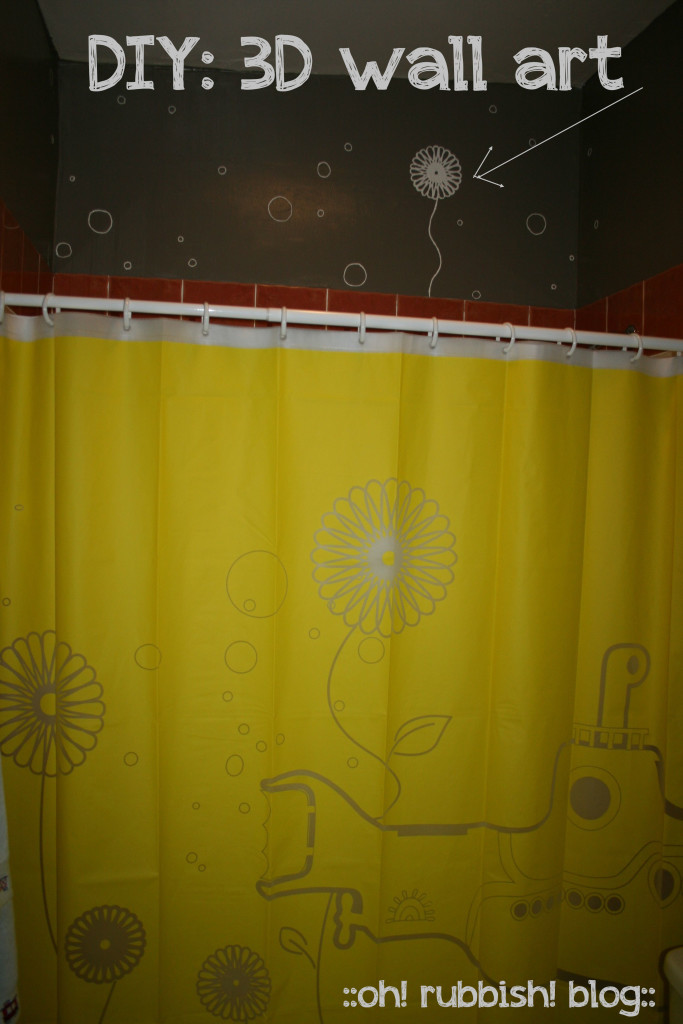 :: Here's What You'll Need ::
Art design of choice
Puffy Paint
Wax Paper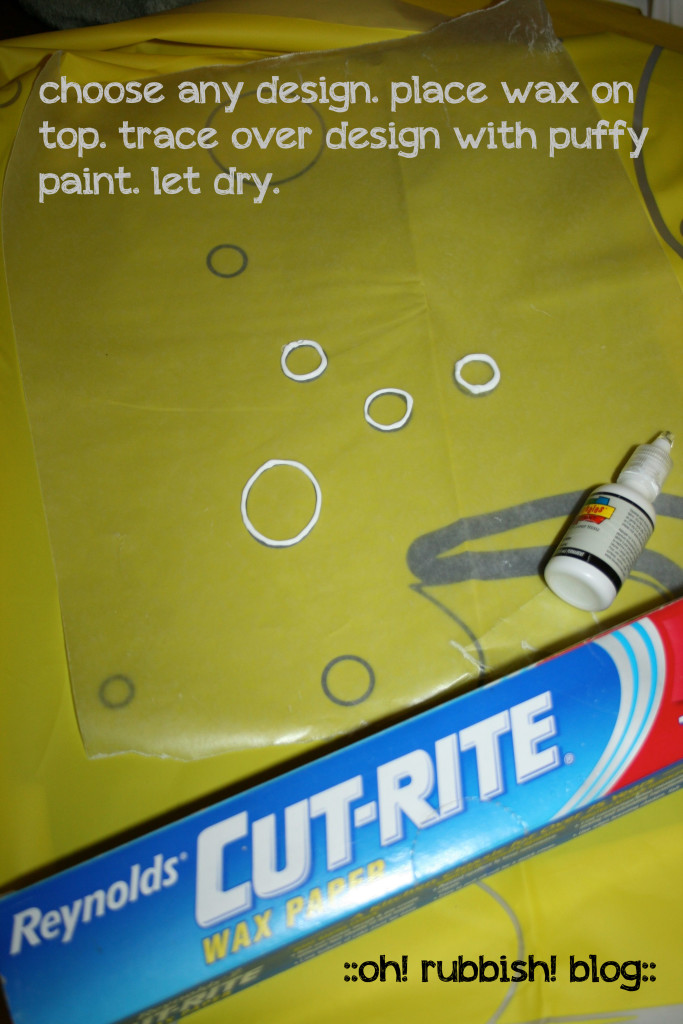 :: Here's What To Do::
Choose your art design and lay it flat. Place a sheet of wax paper over the design you chose. Use the puffy paint to trace over your design, and let dry.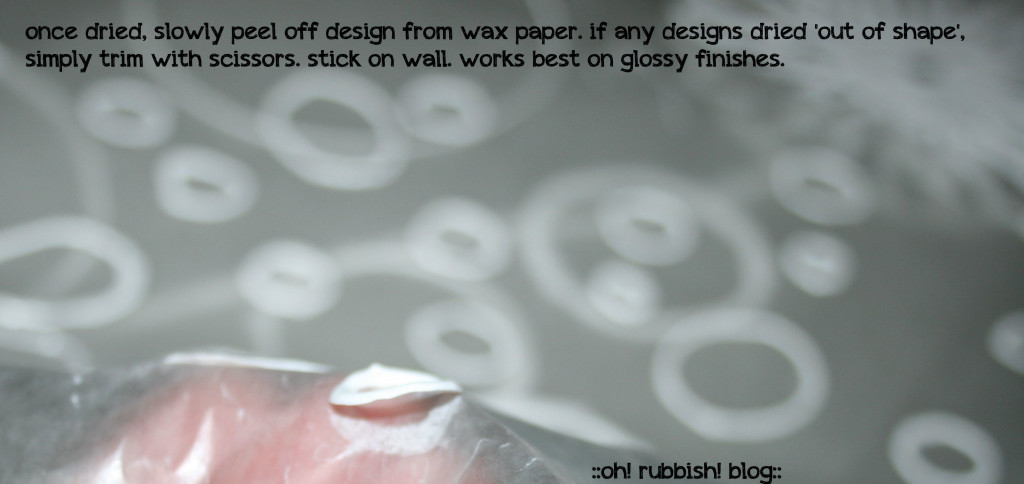 Once dried, slowly peel off the dried puffy paint designs from the wax paper. If any designs dried 'out of shape', simply trim with scissors. Adhere to the wall. Make sure the wall is smooth and painted. Glossy, satin and oil based paints work well!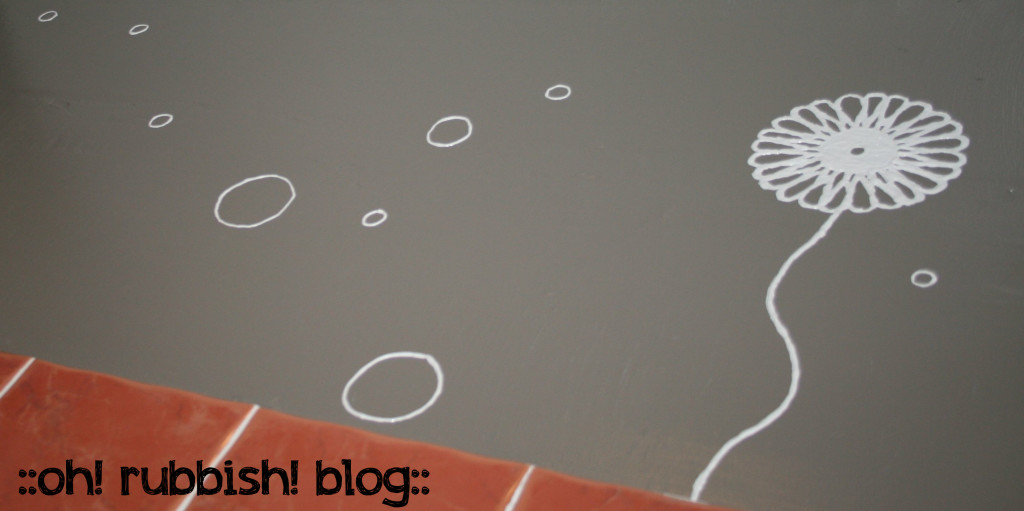 The best part….its removable and stays on!
:: Wall Art for the Bedrooms ::