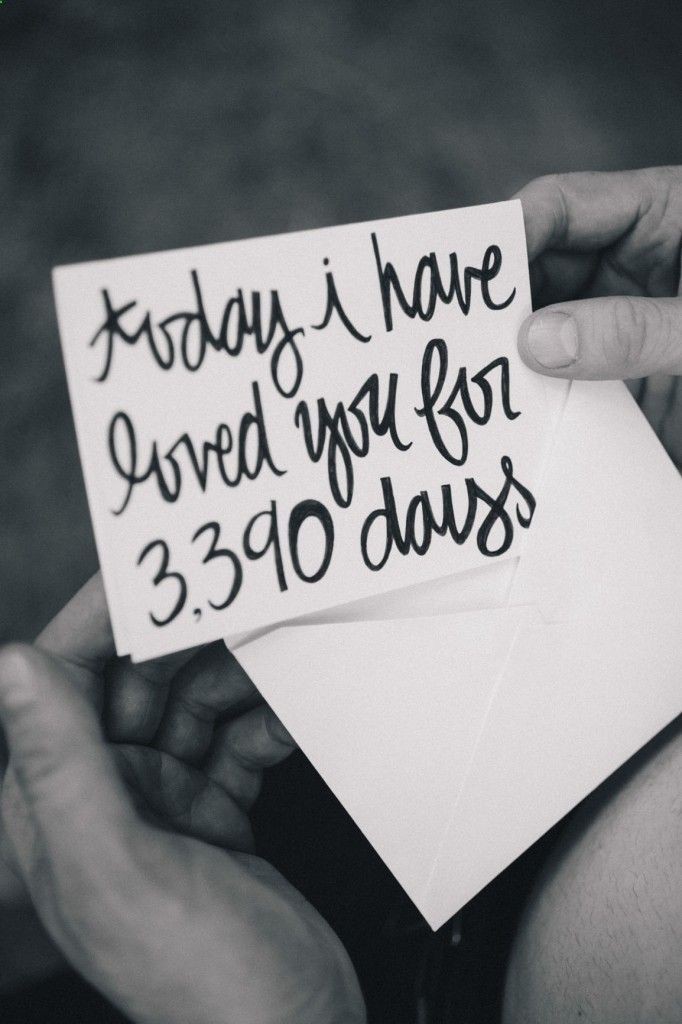 How do I love thee? Let me count the ways…literally!
Whether you're looking for homemade anniversary card ideas, homemade Valentine card ideas, or just need help writing anniversary cards….here's a quick and sentimental idea that will show them just how much you love them…literally!
:: Step 1 ::
Figure out the day you and your significant other met, started dating, or got married.
:: Step 2 ::
To calculate the duration between that day and today (or any other future date you would like it to be), click here. This site will provide you with details including weeks, days, hours, minutes and even seconds!
:: Step 3 ::
Figure out where or how you would like to incorporate these details.
:: Homemade Valentines Cards :: Personalized Anniversary Gifts Men
---
Need some ideas?
* Write it in a simple note card with your own handwriting (like pictured above).
* Write it as part of your message inside your anniversary or Valentine's day card.
* Type it up, print it and incorporate as part of your decor! Like this: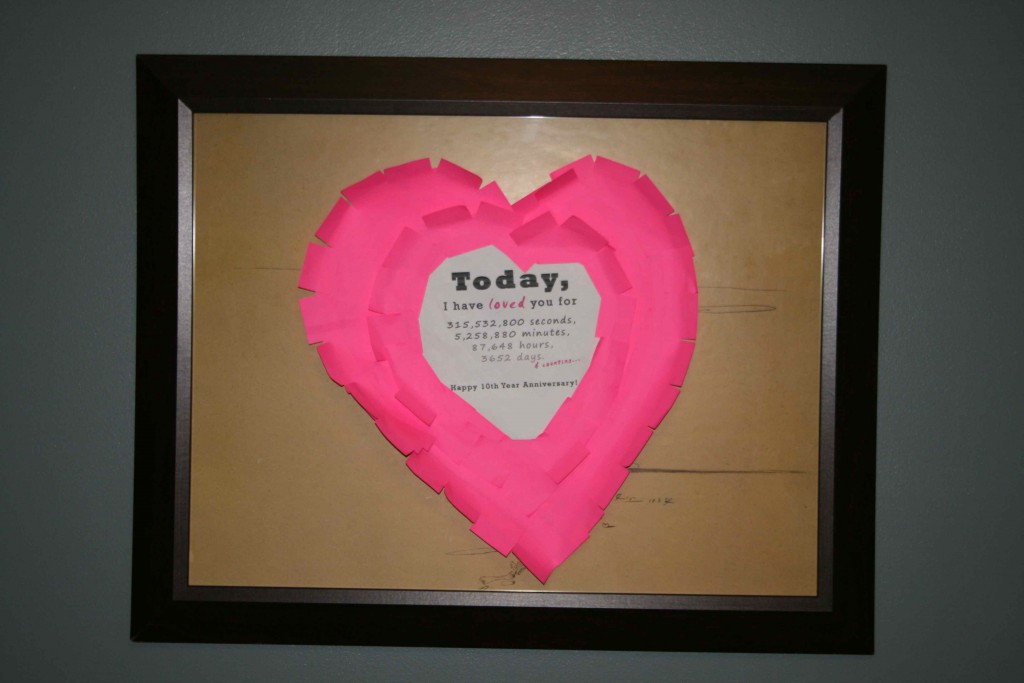 To create the above look, simply print your message and cut into a heart shape–that will allow you to use the shape as a guide. Then using mini  Post-it® papers, outline your heart. I created three layers, making sure that in just two of the layers (inner and outer) the non sticky edges don't touch/overlap, to give the heart a ruffled look.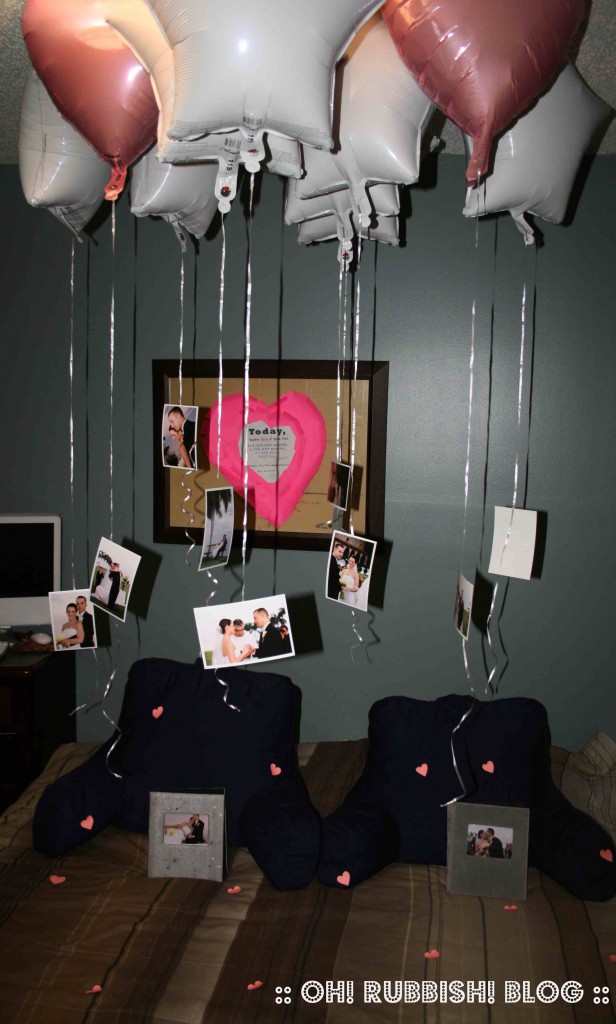 For our 10 year anniversary, I placed the "Today, I have loved you for…" heart sign in the middle of a picture frame and in the background part of my decor. Then I added 10 balloons (one for each year of our anniversary, which included 2 pink hearts and 8 white stars). Attached to each of the 10 balloons, I taped our favorite wedding photographs, so that they would suspend in the air and twirl around! On our bed, I placed our wedding albums along with cut out little pink hearts from mini Post-it® pads (that way they 'stick' to where you want them).
:: DIY Valentine Day Cards Ideas :: Homemade Anniversary Cards Make :: Make your own Valentine's cards ::  
If anyone has used this idea in a different way, I would love to hear about it:) Or feel free to share any other anniversary or homemade Valentine Day card ideas! 
:: Personalized Anniversary Gifts Him :: :: Here's a great way to create anniversary card for your significant other :: Handmade Valentine Card::