Can't find the perfect 
piñata or one to match a p

articular theme? No problem! Find a simple one or upcycled one. ..and transform it into one of your own!

With just some wrapping paper, scrapbooking decorative paper and/or printed clip arts, scissors and a glue stick, you can personalize your piñata for any occasion, even if they don't sell them or you can't find them!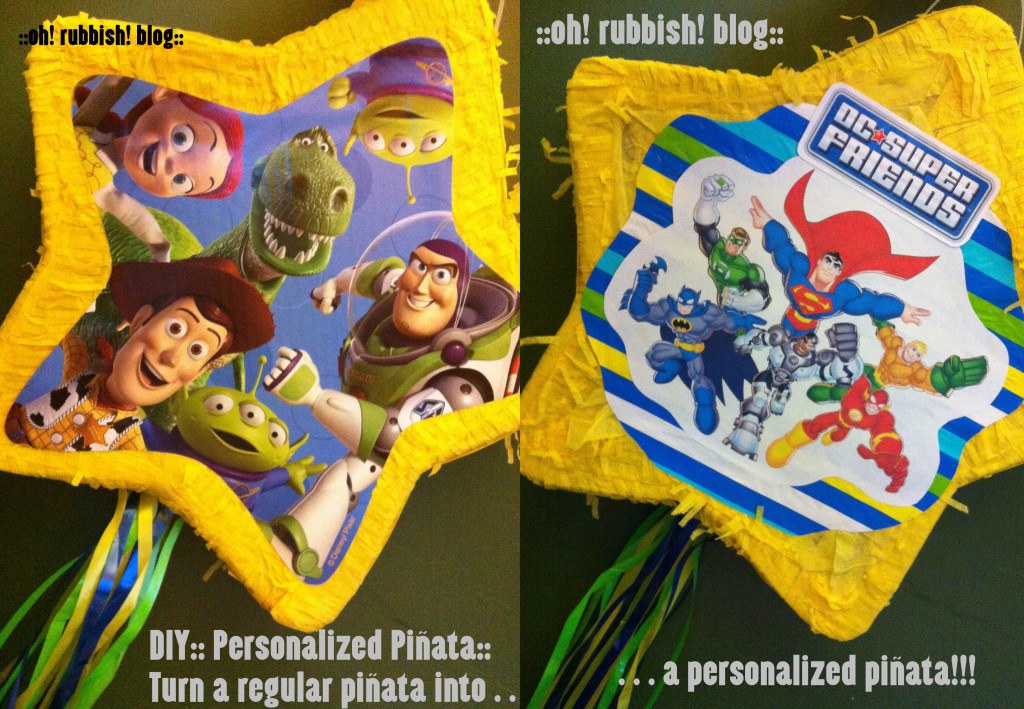 :: What You'll Need ::
* Upcycled piñata or a new piñata that has a paper design that can be ripped off
* Colored tissue paper (to match the one already on the piñata)
* Wrapping paper or decorative scrapbooking paper to match your theme and/or
* Printed clip art or designs, decals, or stickers to match your theme
* Glue stick
* Scissors
:: Personalized Pinatas :: How to Customize a Birthday Pinata ::
:: What To Do ::
Slowly and carefully rip off the existing picture on the piñata. Then using a glue stick, apply glue to the uncovered area. Place  matching colored tissue paper on top to cover the exposed area. I only needed one sheet, but you might need more if you need to make it darker or your design won't cover the entire area.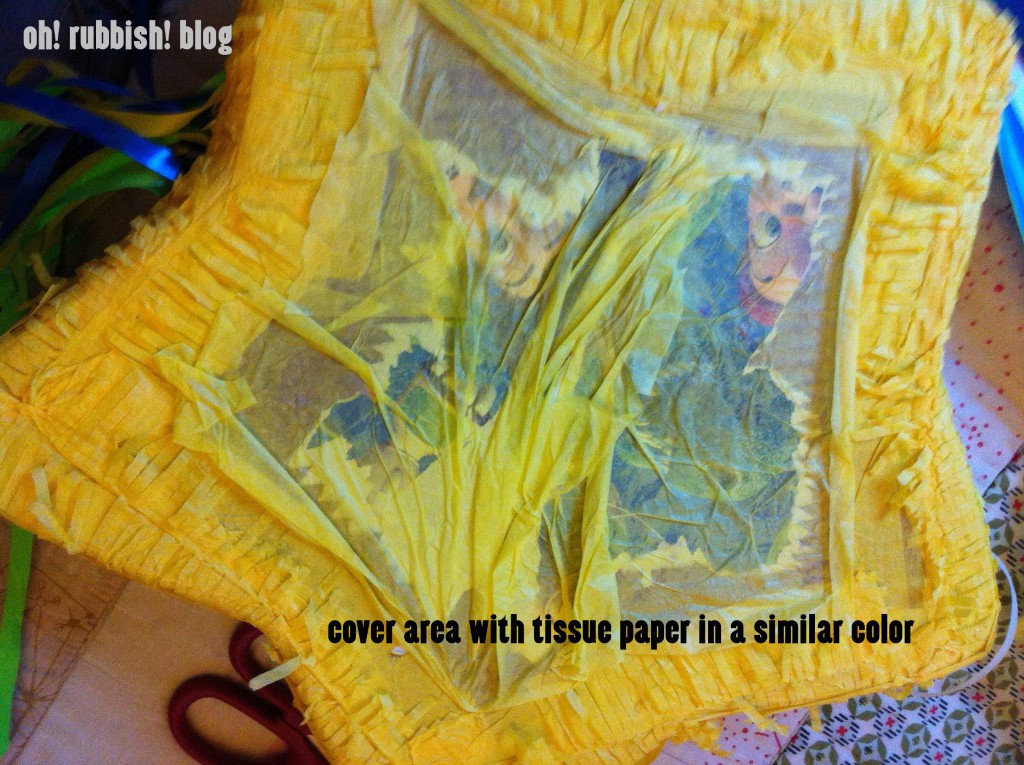 Then, cut out your design (mine was downloaded and printed from the internet and then glued onto gift wrapping paper). Depending on your design, you can find already themed wrapping paper, decorative paper, decals and even large stickers to use….in my case, I had NOTHING to work with, so I printed it out myself! Just plan out the space you just replaced with your design–even though I didn't make a 'star' shape like the piñata was before, I made a similar shape to make sure it looked right!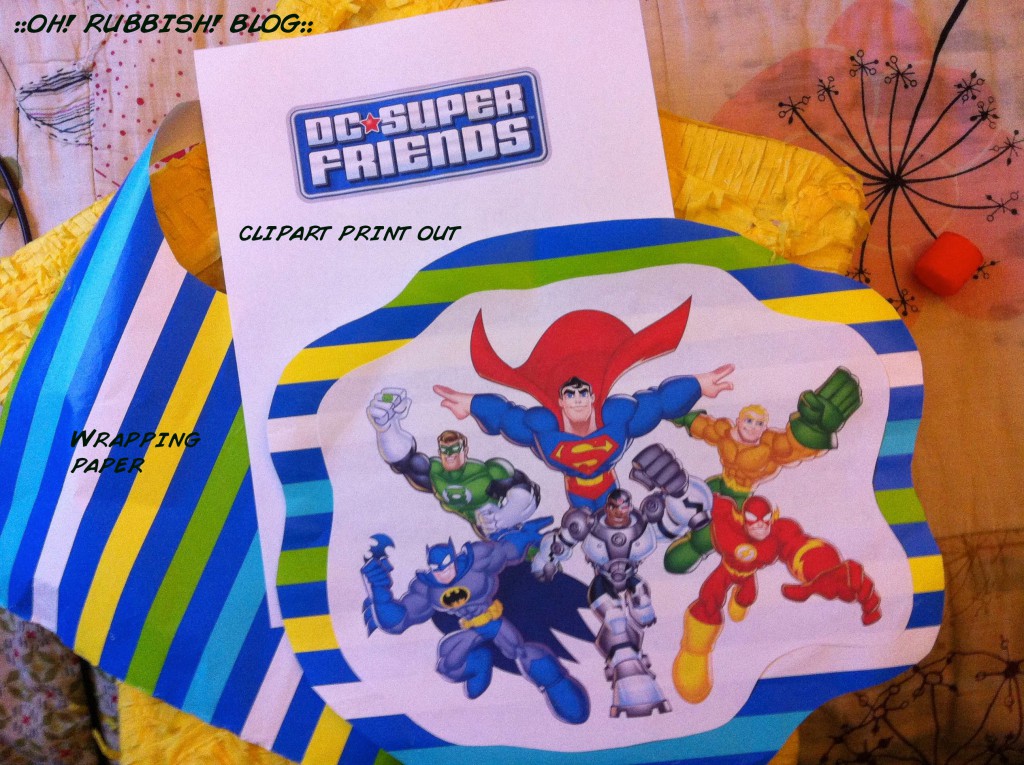 :: Easy Homemade Pinata :: Custom Made Pinatas ::