Santa might be back in the North Pole, but the holidays aren't over for many children from Latin America and Spain, as they eagerly await to celebrate Three Kings Day (dia de los Reyes Magos) on January 6th!
According to the Gospel of Matthew, the Three Kings (or also known as the 3 Wise Men or Reyes Magos by the names of:  Melchior, Caspar and Balthazar) traveled across the desert to Bethlehem for twelve days by following a star in order to bring baby Jesus three symbolic gifts:  gold, frankincense and myrrh. Celebrations and festivities range around the world, from parades to baking of Kings Bread (Rosca de Reyes). At our home, we make sure we leave hay, carrots and water for the camels the night before and eagerly await for whatever presents the Three Kings leave for the boys. Along with their presents, is the official Three Kings Day Letter (found below). One is a quick note, and the other one is a template. Feel free to print and personalize as needed.
Three Kings Day Children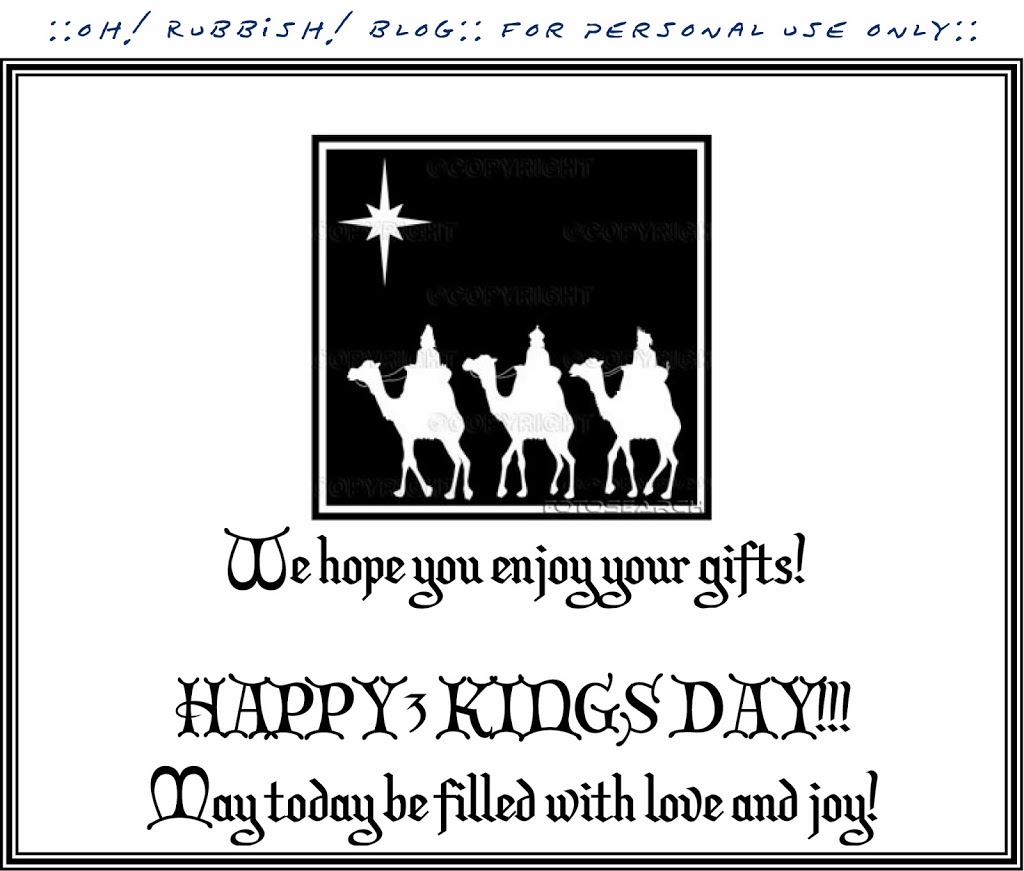 If anyone has any Three Kings Day traditional celebrations,
I would love to hear about them!
Please feel free to leave a comment below!
Three Kings day Kids :: Three Kings Day Activities