DIY:: DC Superhero Rings
Here's a simple and great way to make your own custom superhero rings!
You can make superhero rings for: The Flash, Green Lantern, Batman, Wonder Woman, Wonder Twins, Batgirl, Superman, DC Super Friends, Plastic Man, Supergirl, Aquaman, Cyborg, Robin and/or unite them all with a Super Powers ring as well!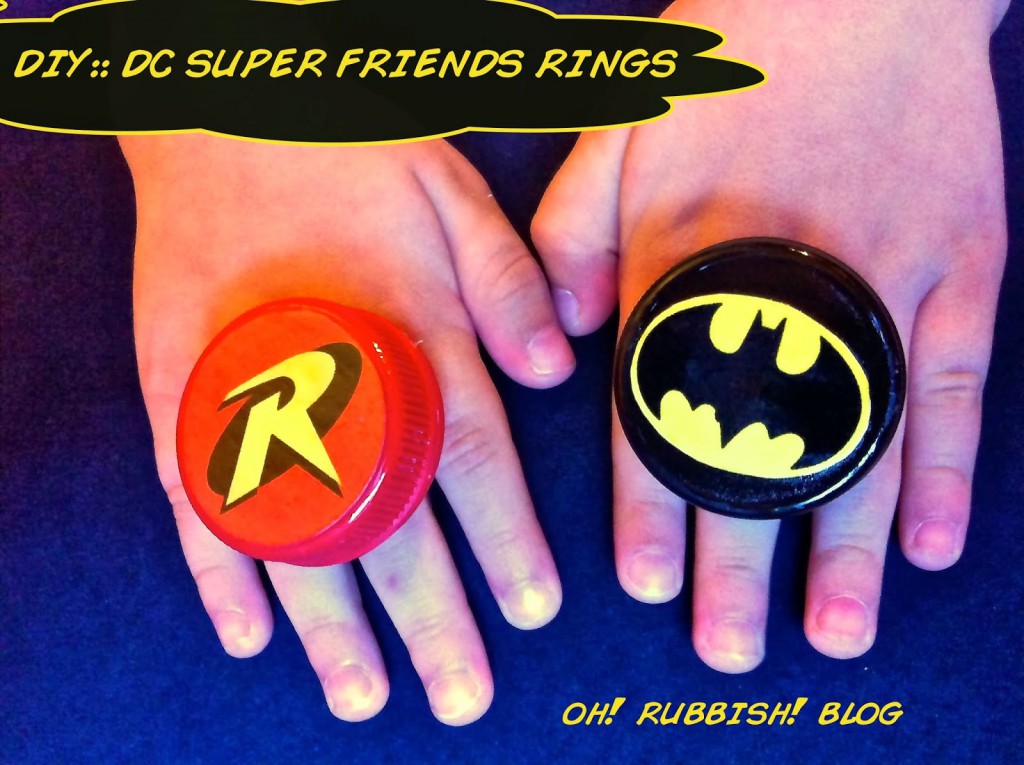 :: What you'll need ::
Upcycled milk caps
Upcycled rings from the Ring Pop candy
Low temperature glue gun
Scissors
Clear nail polish
1″ Circle punch (optional)
Printable (provided)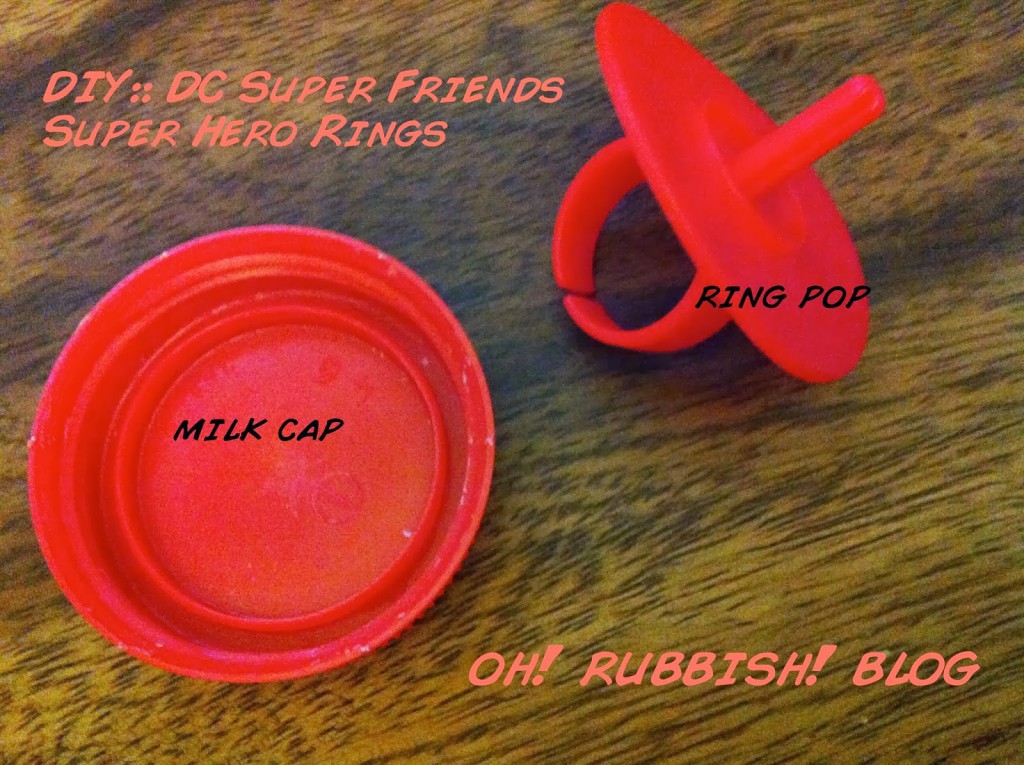 :: Superhero Ring ::  Jewelry Crafts for Kids :: Recycling Projects Kids ::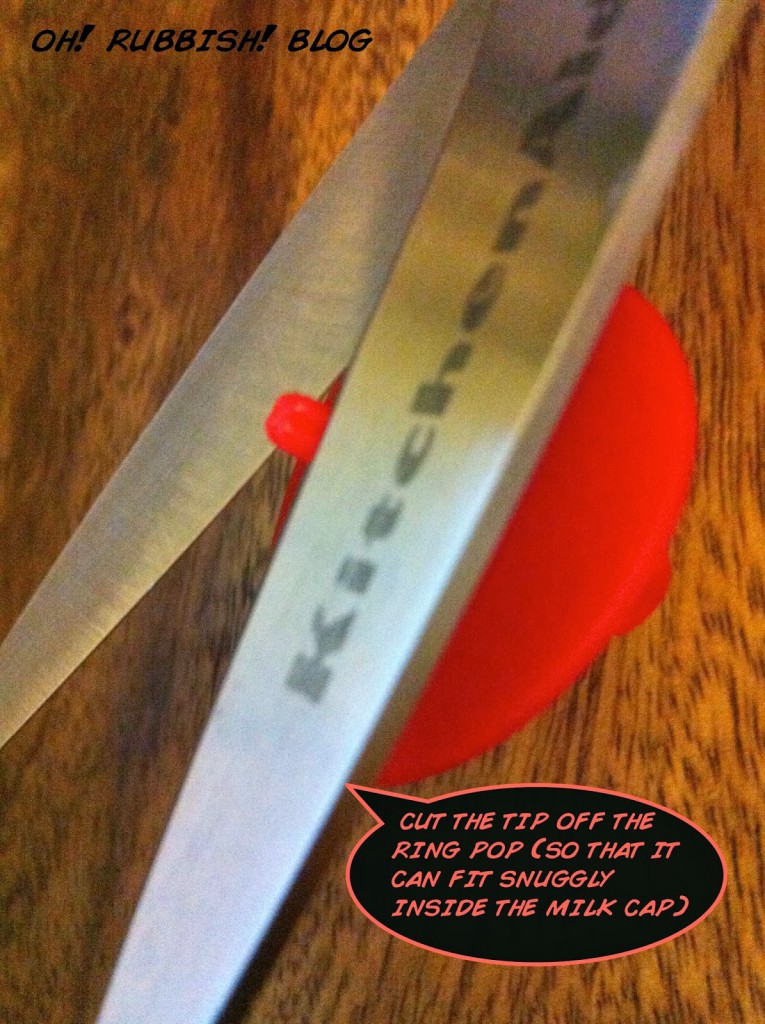 ::Step 1::
Cut the tip off the ring from the upcycled Ring Pop candy. This is so that it can fit snuggly inside the milk cap. Make sure  your milk cap and ring fit well together. If not, you might need to cut a bit more. It should look something like the this….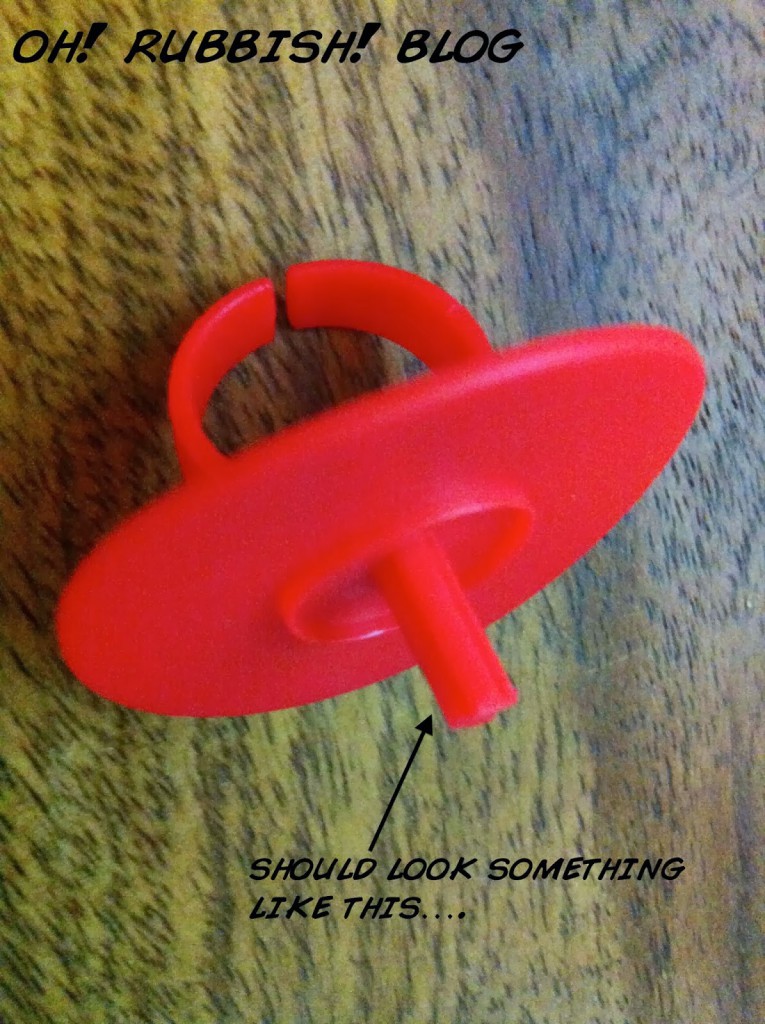 ::Step 2::
Once you are sure they fit well together, using a low temperature glue gun, quickly apply glue around the milk cap, and glue the upcycled ring from the Ring Pop candy in place.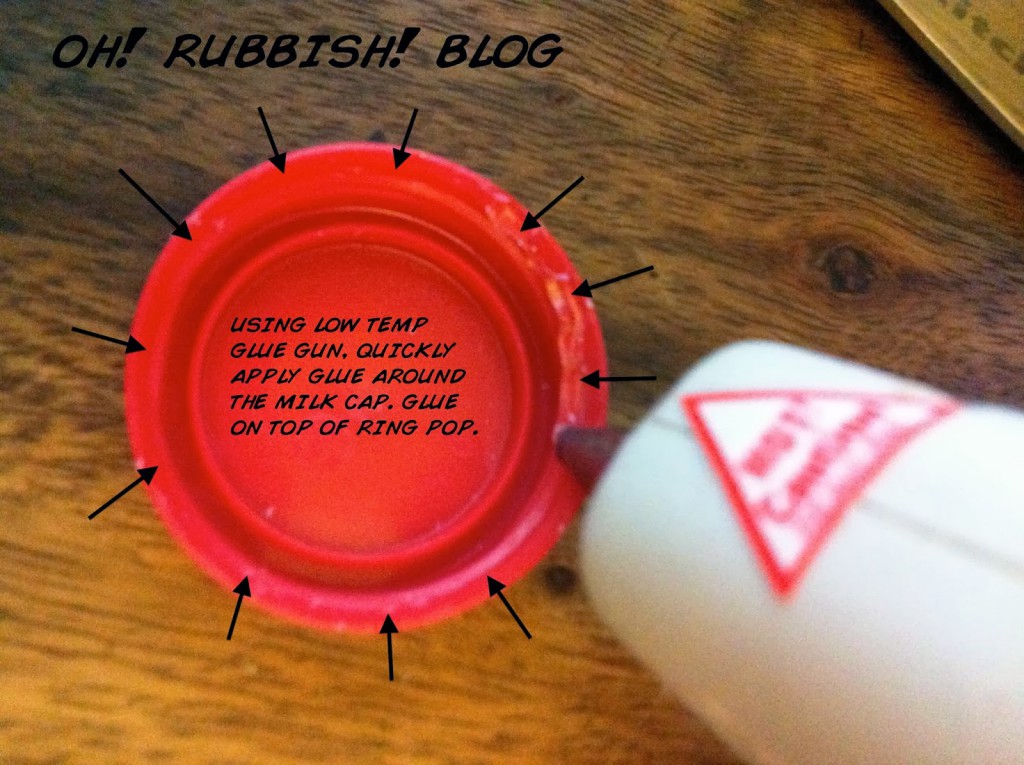 Here's a side view of what it should look like: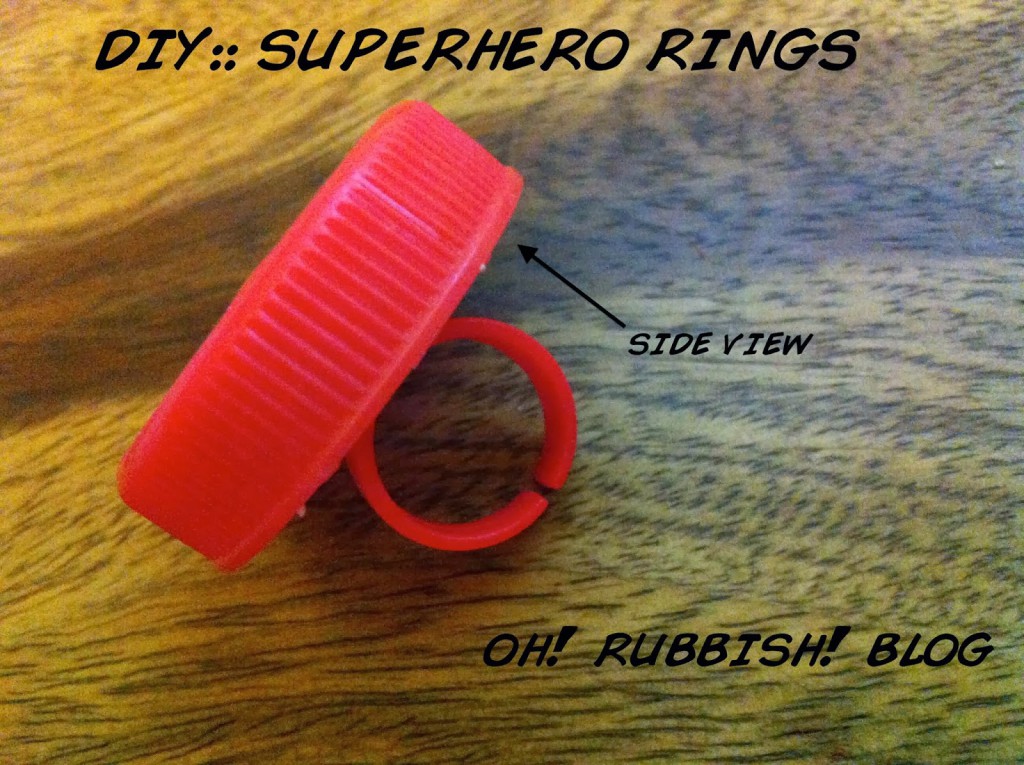 ::Step 3::
 Print the printable below by clicking here. Cut each out with or without a 1″ Circle punch.
:: Superheroes Rings ::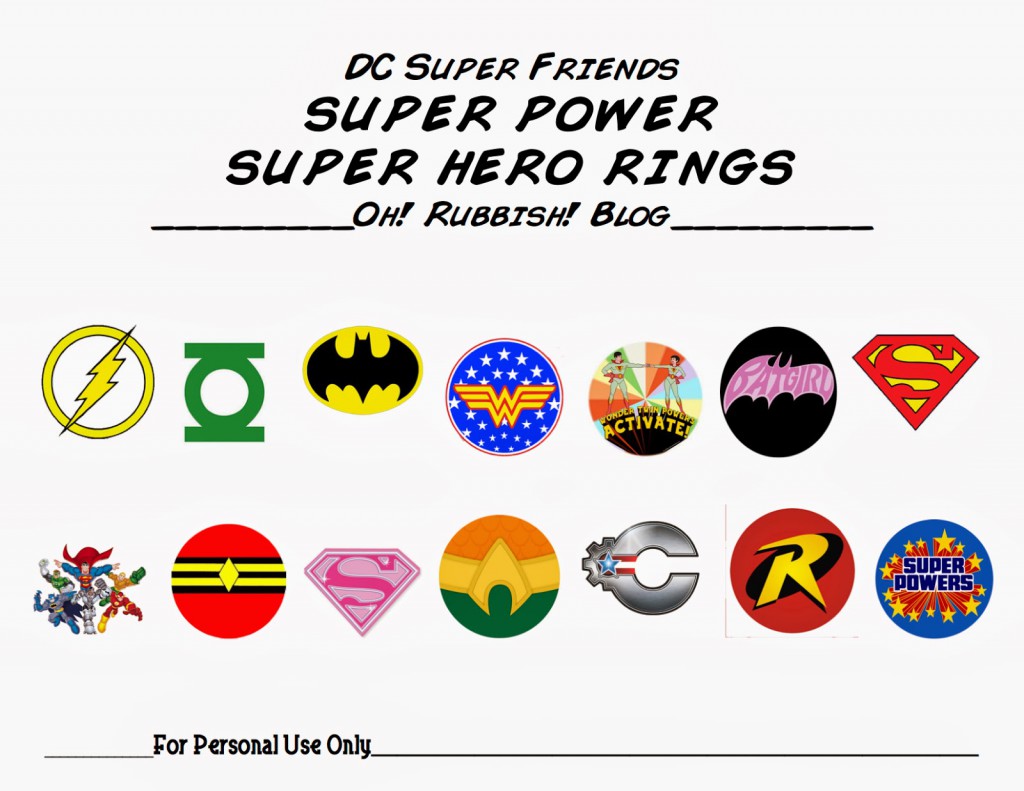 ::Step 4::
Use clear nail polish to glue the circle superhero logos in place. Allow to dry thoroughly. Apply several top coats to seal. Make sure each top coat is fully dry before reapplying.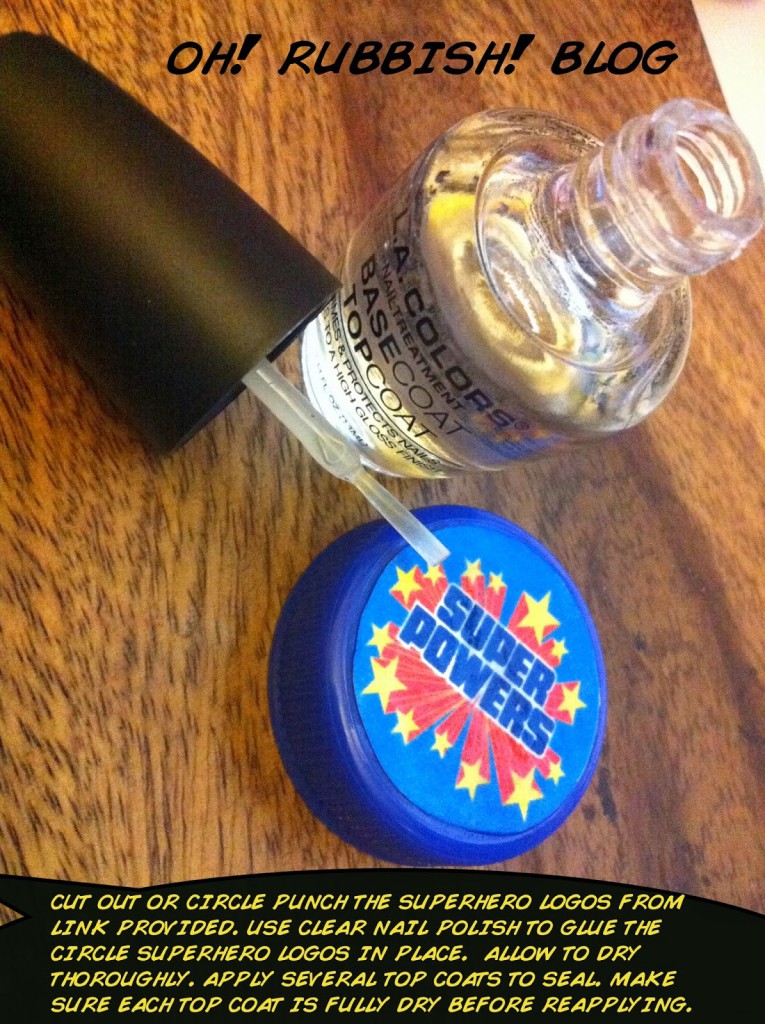 :: Super Heroes Rings :: Superhero Plastic Rings ::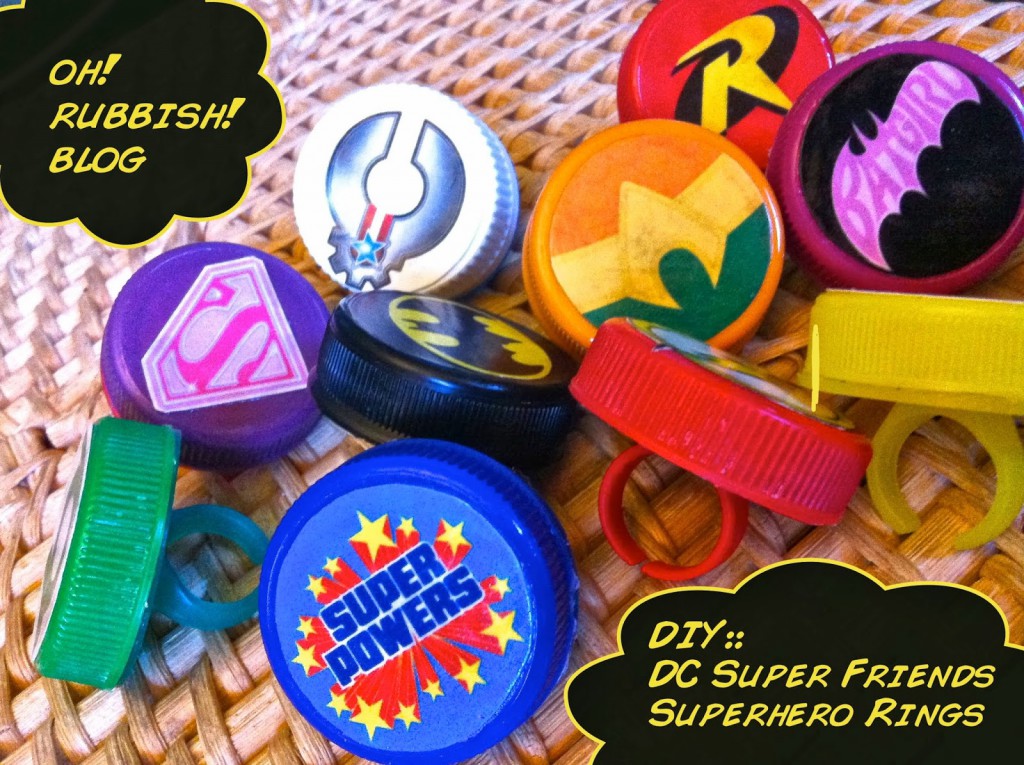 This is a great idea to not only incorporate as part of your birthday party, to use as superhero cupcake rings, as part of your party favors….or even on an ordinary day with your kids at home!
Enjoy  your super powers!
---
Looking for Superhero Party Ideas?
Check out this post and this post.