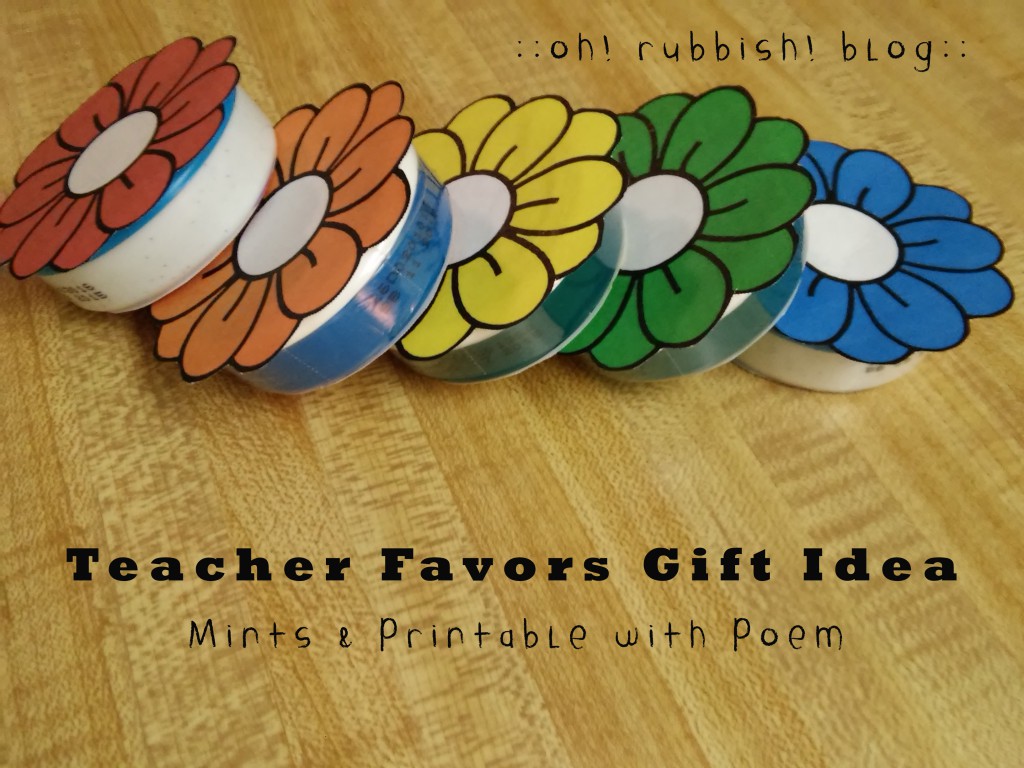 This is a SIMPLE, QUICK, EASY AND INEXPENSIVE Teacher or Mother's favor gift idea! Perfect for when there's just too many teachers to give gifts to, as a add-on favor to any gift, as favors for any teacher and mother event, or a nice little touch for your place setting! Either way, its a sweet (minty) way of letting them know they are appreciated!
:: End School Year Teacher Poem and Printable ::
Just a little reminder,
So you'll always know,
How much I appreciate,
How you've helped me grow!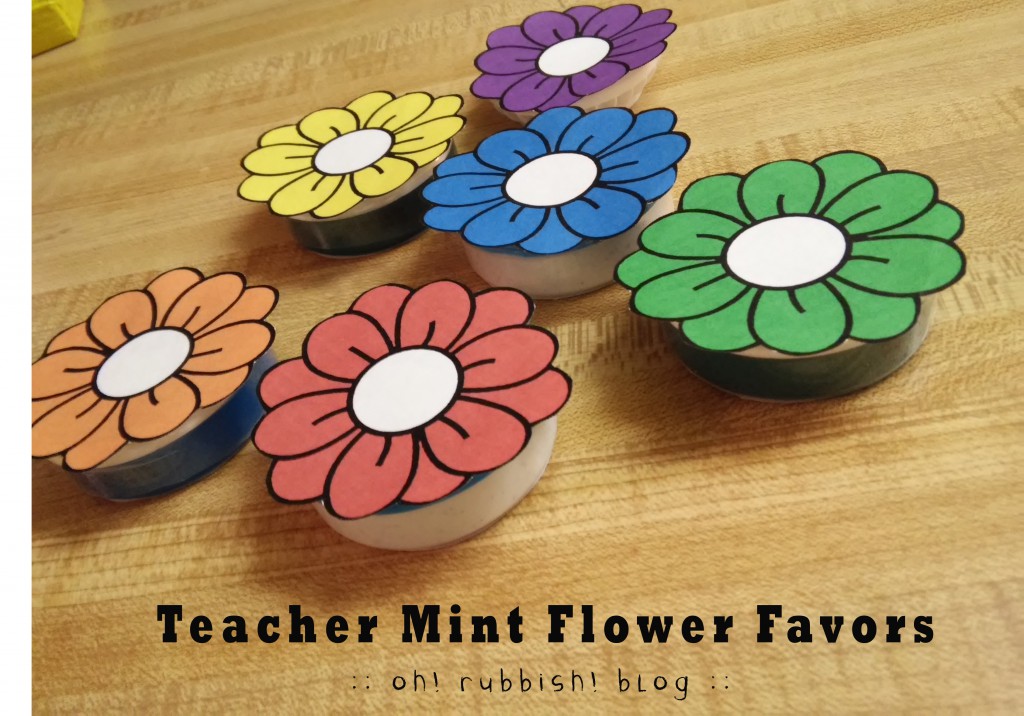 HAPPY TEACHER APPRECIATION DAY VERSION
Page 1 and Page 2
HAVE A HAPPY SUMMER – End of School Year VERSION 
Page 1 and  Page 2
HAPPY MOTHER'S DAY VERSION 
Page 1 and Page 2
:: End Year Teacher Gift Ideas ::
This poem is COPYRIGHT PROTECTED and for PERSONAL USE ONLY!
If you would like to use it for any other reason besides that, please contact me first.
:: End School Year Gifts ::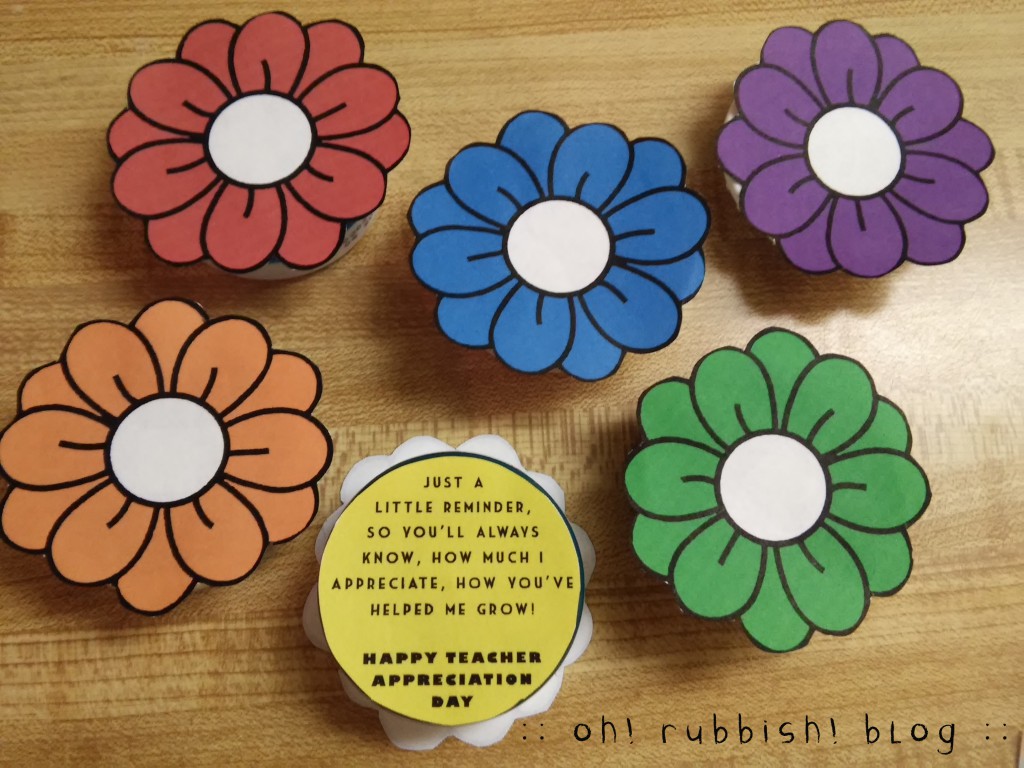 ::  What You'll Need ::
Mint Containers (Ice Breakers)
Double sided Tape
Glue Stick
Printables
Scissors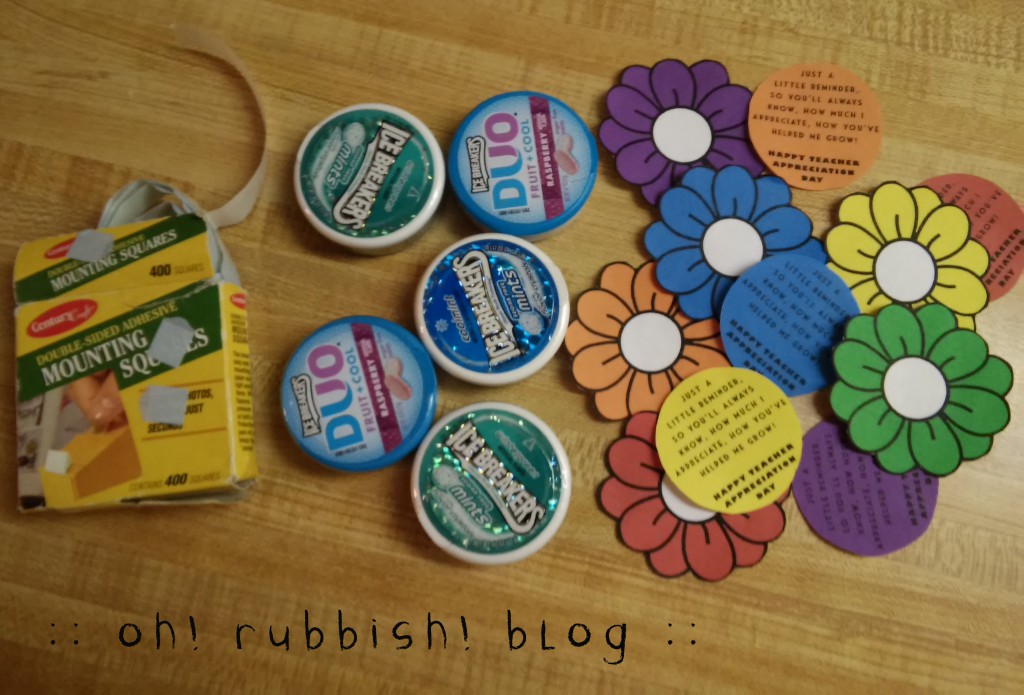 :: End Year Teacher Gifts :: End of Year Favors ::
:: What to Do ::
Print and cut out the version you prefer. Affix a double sided tape to the top of the mint container and tape the flower in place (this is so they can easily remove the flower to access their mints). Glue the poem on the bottom part of the mint container.  That's it! Cute, fast and inexpensive! Please note, the flowers measure 2.5″ in diameter. If your mint containers are a bit larger, glue the flower onto colored paper and then cut out. You can continue to layer them with more papers for a more elaborate look!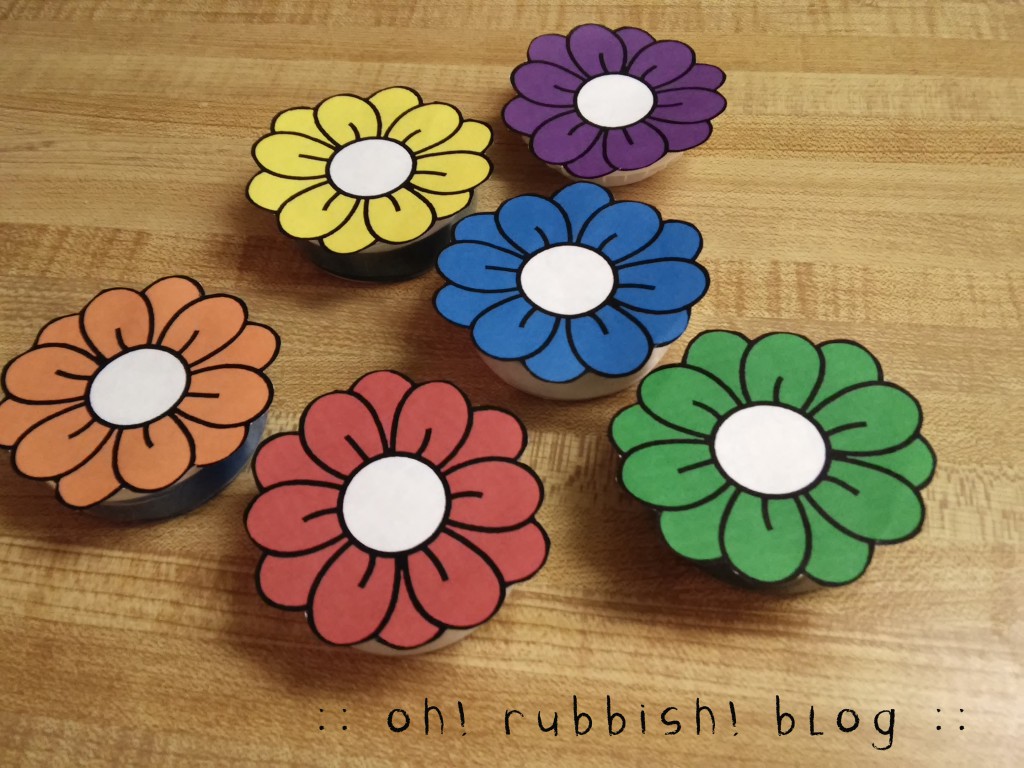 :: Mother Day Favors :: End Year Teacher Gift Ideas ::