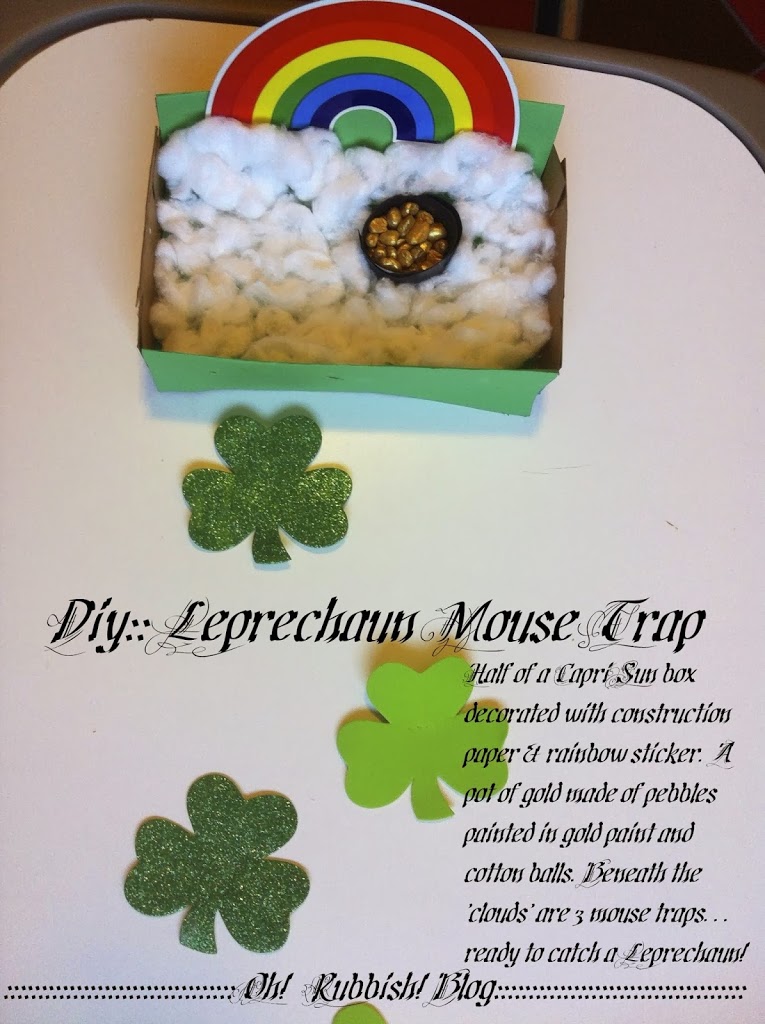 DIY::Leprechaun Mouse Trap. For this project, I used half of an upcycled CapriSun box decorated with construction paper & a rainbow sticker. For the gold:  I painted pebbles with  metallic gold paint. For the pot: upcycled Jell-o container and covered it in black construction paper .  For the clouds: Add cotton balls.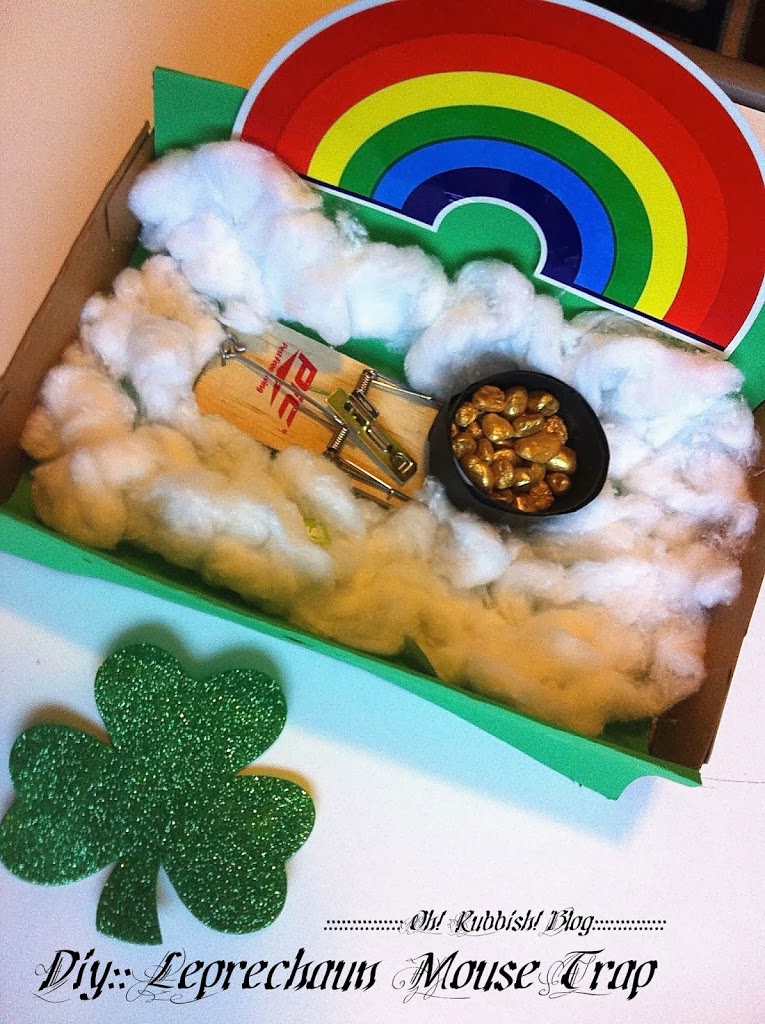 Beneath the "clouds" is a mouse trap…ready to catch a leprechaun!  PLEASE MAKE SURE AN ADULT does this part!
 :: Catch Leprechaun Trap  :: Make Leprechaun Trap ::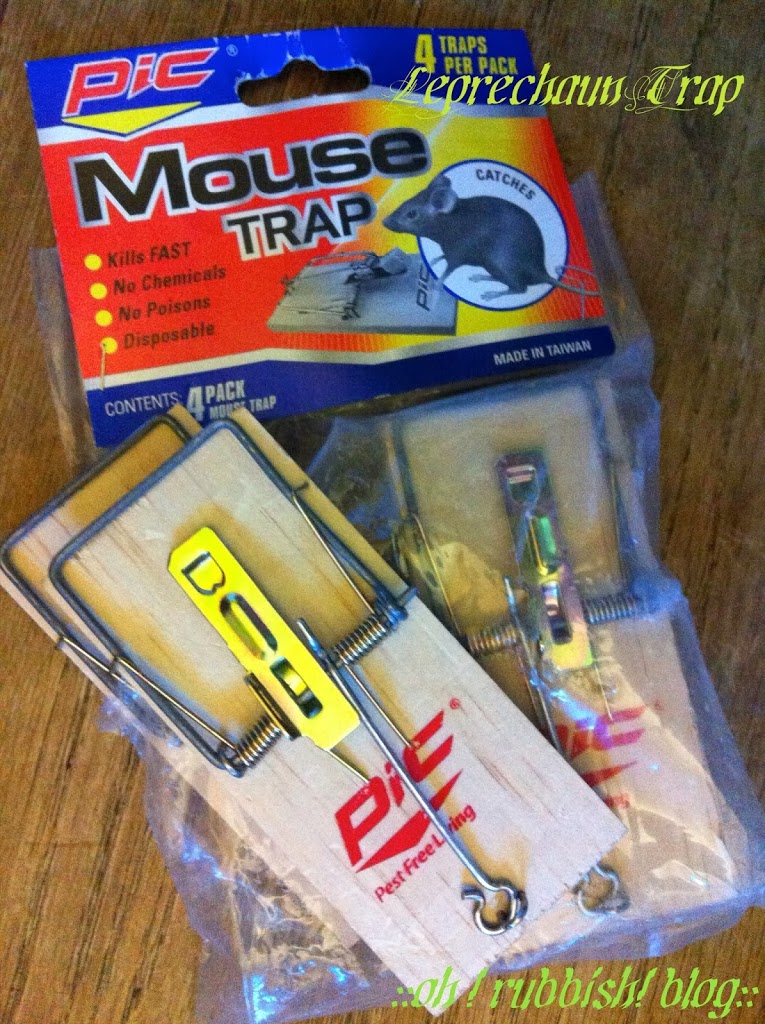 We didn't catch the leprechaun, but he left behind some good evidence we almost did! Some suggestions: glitter, shoe (tiny doll shoe), teeny tiny note & chocolate coins!


:: Making Leprechaun Trap :: Make easy Leprechaun Trap ::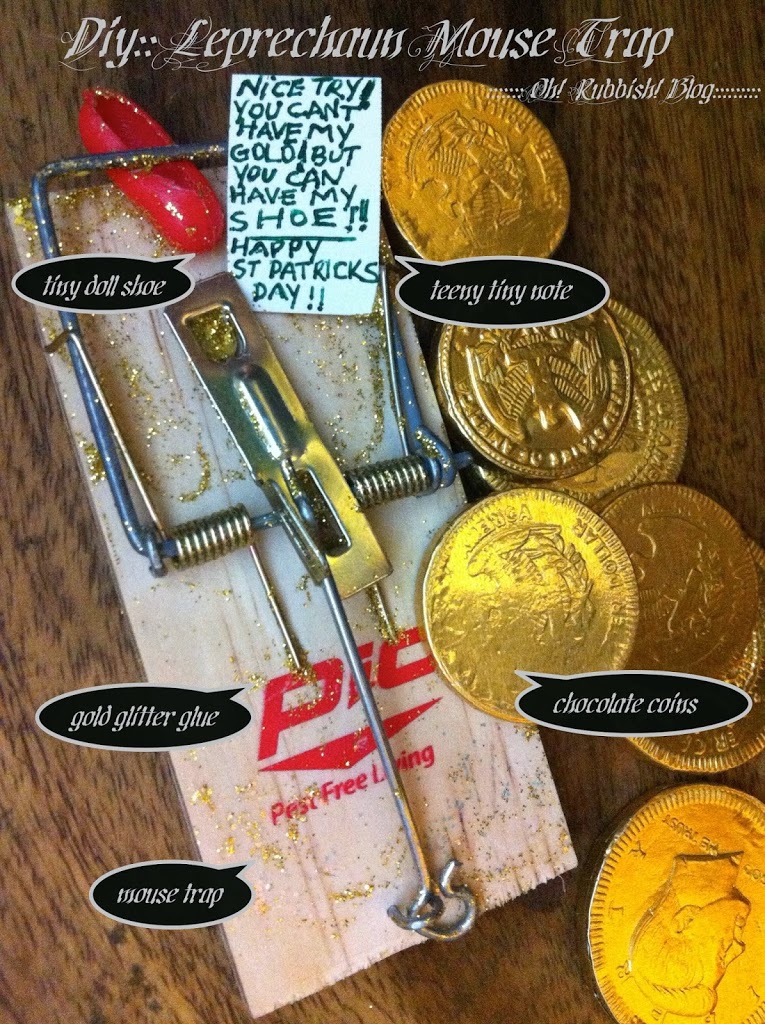 Leprechaun Trap Ideas  Kids
::::::::DID YOU KNOW::::::::::
:::The early leprechaun looked nothing like he does today?:::
These days, it seems that everyone identifies a leprechaun thanks to its green clothes, red beard and short derby hat. Early Irish folklore, however, describes this mischievous being quite differently. 
According to the 1831 book, 'Legends and Stories of Ireland' by Irish novelist Samuel Lover
, Ireland's ancestors described leprechauns as short beings dressed in red who wore a "cocked hat" or a tri-cornered hat. So really you should be pinching your pals for not wearing a red sweater.
Build Leprechaun Trap Kids.